REGENERATIVE AGRICULTURE / FARMER TRAINING
Join the 2020 Tsawassen First Nation Farm School cohort!
Training: Farm School Student
Type: 7-month new farmer training (tuition)
School: Tsawwassen First Nation Farm School
Location: Tsawwassen, Delta, Metro Vancouver BC
The Tsawwassen First Nation Farm School (TFS) is a 7-month, intensive new farmer training program that trains new and aspiring farmers in regenerative agricultural techniques. The Tsawwassen First Nation Farm School (TFS) is a collaboration between the Tsawwassen First Nation (TFN) and the Institute for Sustainable Food Systems (ISFS) at Kwantlen Polytechnic University (KPU).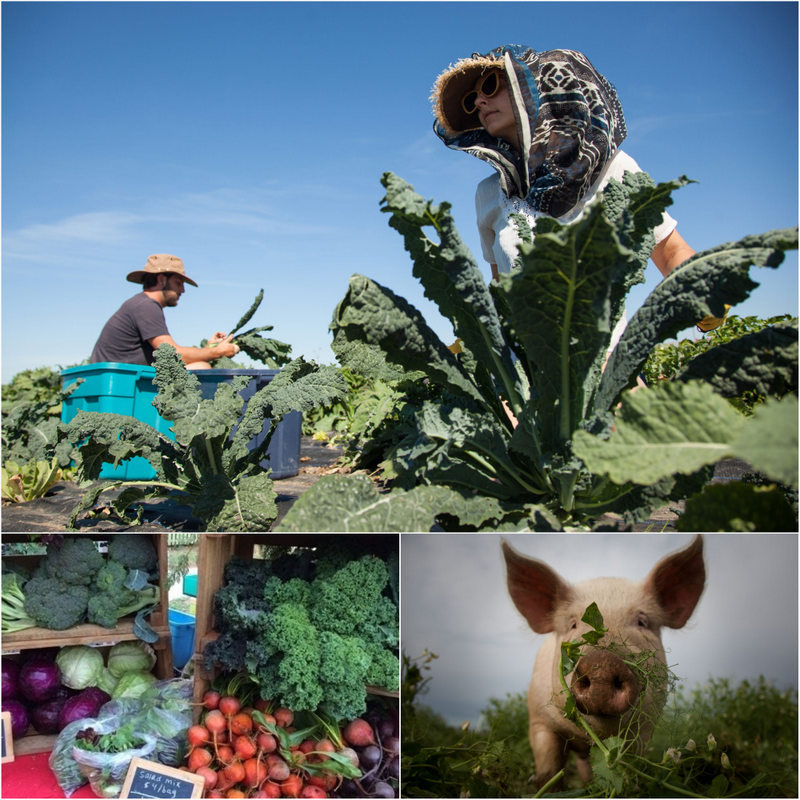 First of its kind, the school fuses sustainable agriculture and traditional indigenous food systems as tools to build community and create dialogue around land stewardship for the future. The school program is open to all with curiosity on how to feed a growing population while restoring the land.
The program takes place at our 20-acre certified organic working farm on traditional TFN lands. The farm boasts a traditional medicine garden, a mixed fruit orchard, a market garden, livestock including chickens, pigs and ducks, and incubator plots on which program graduates can launch their farm businesses. The Farm is a gathering place to learn about human scaled alternative food production systems.
Join us and learn to become a farmer! To get a more insightful view on what we do on a daily basis, visit our farm school blog to read what our students have to say about our program!
Find more information about the course, including a short video capturing a season in a glance on our webpage: https://www.kpu.ca/tfnfarm
To apply, follow the application instructions our our registration page: https://www.kpu.ca/tfnfarm/apply
We will be accepting applications on a rolling basis, applications will close in March. Candidates from all backgrounds and experience levels are encouraged to apply.
Please contact sarah.clements1@kpu.ca with questions about the program.
Please indicate you saw this listing at FoodWork.ca.