HERITAGE FARMING INTERNSHIP POSITION
Position: Farm Intern
Type: f/t May-October with accom., stipend, more (see below)
Housing: on-farm accom. available (see below)
Farm: Against the Grain Farm of Winchester
Location: Winchester, just south of Ottawa, Ontario
We are accepting 1 full time internship position on our farm during the 2019 season. Our farm is located 30 min south of Ottawa and 2 hours west of Montreal. We are a mixed farm, focusing on heritage grain and cereal crops, and restoration of heritage seed stock for grains and dried beans.   We are looking for a candidate who would like to gain more experience and knowledge with heritage grains/legumes.  Ideal candidate would also be interested in doing social media, farmers markets and CSA grain share.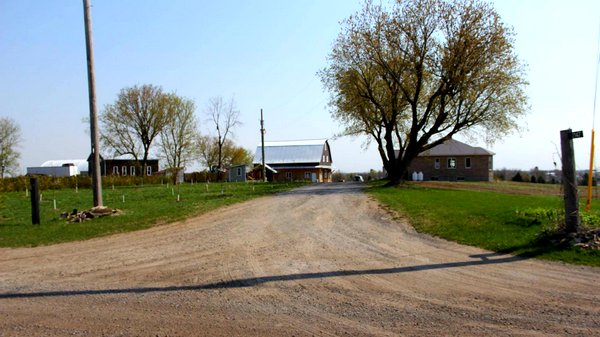 Some duties will include:
Market garden — soil prep, seed starting, planting, weeding, harvesting, production
Restoration of heritage seed collections, grow outs for other international organizations and bulking of rare seed varieties
Grain Trial, gathering data and maintaining notes on large selection of heirloom grains, including harvesting, thrashing, milling
preparation of grains for farmers markets, wholesale and retail sales, some tractor work involved
Meat Chickens/small animal husbandry — daily chores, flock management. We also have a small laying hen flock.
Applicants must be prepared for physical work in . Working well as a team player plus independently is a must. We offer a fun and educational atmosphere, where we strive to stay organized and on task.
There is on-farm accomodations available in the form of small apartment, set up with hot water, complete cooking kitchen.
Pay is a monthly stipend of $400 and the interns are welcome to use any produce, grains, whole grain flours, herbs meat and eggs that we produce on the farm.
The position begins May 1 and ends October 31.
Excellent opportunity for international student looking to learn more about Canada and farming.
For more information or to apply please email Shelley at:
winchelsea@live.ca
If applying, please send cover letter and resume to above email address.
When applying, please indicate that you saw this posting at FoodWork.ca.