JOB POSTING
Position: Organic Insect Farm Worker
Company: Oreka Solutions Inc.
Location: Cambridge, Kitchener-Waterloo Region, Ontario
Insect farm seeking full-time worker for labour and basic insect rearing tasks in Cambridge, Ontario area.
About Oreka Solutions Inc.

We are using insects to develop sustainable protein sources for the livestock feed industry and developing organic soil amendments from insect castings (similar to worm castings). By using insects to convert food waste into protein for livestock, we can take pressure off the ocean's fishmeal catch and grain crops and increase our agricultural production by recovering nutrients in food waste that would normally go to landfill or be composted. We have a working pilot plant on a farm in the Kitchener/Cambridge area.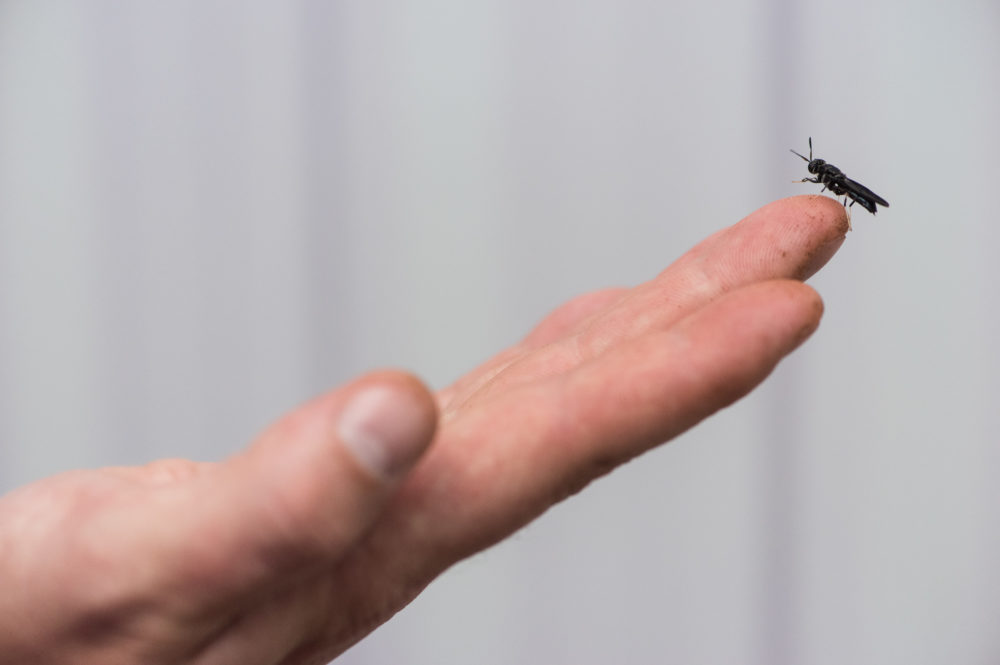 Insect Farm Worker
Must be in good physical condition, be able to lift up to 20 kg and have own vehicle.
Tasks will include feeding, monitoring and harvesting of insect larvae and cleaning of equipment.
Mechanical/electrical knowledge an asset
Knowledge of insect rearing an asset, but not necessary if willing to learn.
Hours: 8:30 to 4:30 5 days a week that may include some weekend work.
Starting wage (based on experience) during probationary period 14.00 hr.
Please contact Bridget or Bob for Skype interview or appointment:
bridgetw
orekasolutions.ca*
subject: Insect Farm Worker
When applying, please indicate that you saw this posting at FoodWork.ca.
*Email: The e-mail address above has been masked to prevent spam. Please copy the address or type it manually, add the @ sign, remove "mask" and any spaces.