INTERNSHIP POSITIONS 2018
Position: Organic Farm Intern or Couple
Type: Internship with Accomodations, Food and Stipend
Organization: Earth Haven Farm
Location: Thomasburg, Ontario (Eastern Ontario, near Belleville & Kingston)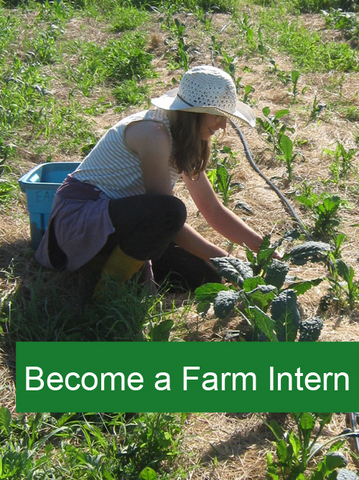 Earth Haven Farm is a 200 acre family farm, certified Demeter by organic and biodynamic standards.   We have been farming organically on this property since 2006.  We maintain a small herd of purebred Scottish Highland cattle and free range chickens.  Our 8 acre market garden plot and greenhouse is where we need your help.
We pick seasonally to supply two farmers markets in Toronto (Evergreen Brickworks and The Village Market) plus our local CSA program.  We also attend a number of other events and venues throughout the year to promote our farm.
We are looking for an energetic person or couple that would like to join our farm operation for the months of April through to November, or possibly a full year if interested.  We have a 40 foot trailer with a private bedroom with a double bed, wood stove, a futon and bench in the living area.  Our farm operation is transitioning into an off-grid, sustainable living environment.  We are looking for someone of like mind that is interested in a very back to basic lifestyle.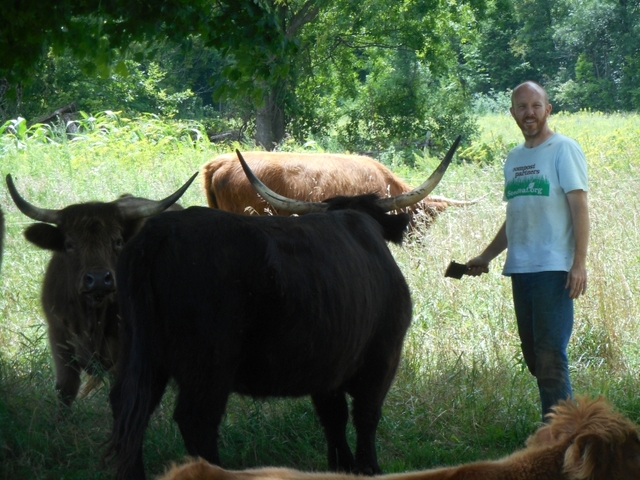 First Position:  Garden manager. Someone who can organise and run a market garden, making and following through on a season's worth of succession planting, working with interns to keep them working and accomplishing tasks through the season. I will be your right hand, helping you along the way. We work hard and always leave time for rest.
Second Position:   Can be skilled in managing a market garden, directing interns, keeping on schedule,  knowledge of cooking, fermenting, preserving and canning as you will be working in our kitchen to put away food for our own use as well as resale at the markets.
We are located north of Belleville in Eastern Ontario.  There is no public transit available.  Having your own transportation would be an asset.  Extra income can be earned by taking on your own farmers market(s).  We have the capacity to grow a lot of food. 
This is a non-smoking farm and we strive to live sustainably.  You must be legal to live and work in Canada.  Have a valid Health Card.  Good working references are required, preferably from previous farm work.  Interview in person at our farm or by Skype is required.
You will be required to work 40 hours a week, however, weather permitting and circumstances around things that need to get done, this may be less some weeks and more others. That is the nature of farming. Picking days are Fridays and market days are Saturdays.
This is a farm. You will be working in all kinds of weather. You will be exposed to plants, weeds, pollens, animals, dust, insects, and hay. Work gloves will be provided, however, you will be required to provide your own rubber boots, closed toed shoes, rain suite, hat and appropriate clothing.
Check out our website (http://www.earthhaven.ca) and follow us on Facebook to get an idea of our operation.
Contact: Aric Aguonie – Farm Manager
aric_aguonie@hotmail.com or info@earthhaven.ca
613-478-3876
When applying, please indicate that you saw this posting at FoodWork.ca.