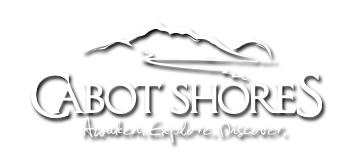 COOK & CHEF JOBS
Position: Chef
Restaurant: Cabot Shores Wilderness Resort & Retreat Centre
Location: Cabot Shores, eastern Cape Breton Island, Nova Scotia
Are you passionate about garden-to-table practices? Feel strongly about lowering our carbon footprint? Create menus based on locally available seafood and vegetables? Enjoy creating plant-based dishes? Love outdoor cooking? We want to hear from you!
Our busy restaurant is looking for an experienced, forward-thinking Chef who is passionate about food. The ideal candidate for this position will be a natural leader.
The Chef will be responsible for preparing meals for 15-60 diners a la carte, and for groups.
Located on the Atlantic side of the Cabot Trail, Cabot Shores is a second home to guests from all over the world. We offer a range of traditional and unique accommodations, outdoor adventures, wellness services, cultural activities and serve nutritious meals in our Bistro. We emphasize garden-to-table practices and sourcing of local veggies & seafood. All our dishes are made from scratch. Join our team of hardworking, fun-loving staff and spend your time in a beautiful setting, enjoying activities onsite such as meditation, Qi Gong, kayaking, hiking, swimming, music jams, and more.
Duties include:
Purchase food and supplies from vendors approved by the company and monitor inventory
Develop menus and item pricing, develop spreadsheets to evaluate profitability of bistro
Ensure safety and sanitation practices in the kitchen
Stay current on restaurant industry trends
Identify new culinary techniques and presentations; recipe creation
Cook to order, a la carte
Follow the food philosophy and budget established by the owners
Participate in outdoor cooking events
Requirements:
3-5+ years' experience as a Chef in a full-service restaurant or equivalent setting
Excellent communication and organization skills
Able to work in a fast-paced but friendly environment
Dedicated to food quality and control
Strong knowledge of proper food handling and sanitation standards
Thorough knowledge and experience of seafood/fish, meat/chicken, vegetarian/vegan/GF cooking
Experience in cooking meals a la carte for 10-60 people and for groups (10-50+ people)
Enjoy being in a rural area of Cape Breton
Interest in using fresh ingredients from local suppliers and harvest from our gardens (herbs & vegetables)
Skills in butchering an asset
Facility at accurate management and tracking of food and labor costs, as well as attention to running a profitable line of business
General information:
Full time / Part Time, possibly seasonal (mid-June to late October)
Hourly wage or Salary (depends on experience) plus shared tips
Some staff housing available (please inquire)
To apply, send resume, 2 recent references, and cover letter to Barbara: 
barbara@cabotshores.com
subject: Chef
We look forward to hearing from you.
Please indicate you saw this posting at FoodWork.ca.