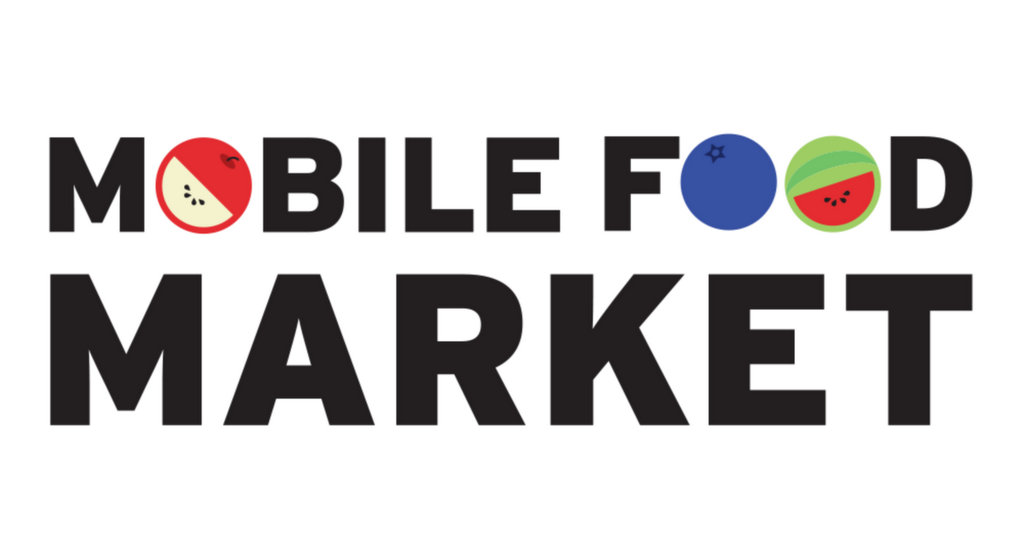 HALIFAX JOBS
Position: Frozen Meal Program Coordinator
Organization: Mobile Food Market
Location: Halifax, Nova Scotia

Part Time Contract Position
About the Mobile Market
Since May 2016, the Mobile Food Market (MFM) has worked to provide dignified access to healthy, affordable food for communities in Halifax with food access barriers. While everyone is welcome, the MFM aims to address food access issues among vulnerable populations including low income residents, single parent families, seniors, newcomers to Canada, and people with disabilities. Our success hinges on community members and local service agencies playing an active role in the development and hosting of food access sites to ensure they meet their unique needs.
While the MFM initially launched as a pilot project using a retrofitted Halifax Transit bus, the project has since evolved into a year-round program, expanding its core services to include three unique delivery models: Fresh Food Markets, Produce Packs and Bulk Food distribution. The program is sustained by a unique collaborative partnership model composed of the Ecology Action Centre (EAC), Halifax Regional Municipality (HRM), Nova Scotia Health Authority - Public Health (NSHA), and MetroWorks (as host organization).
In August 2019, the MFM initiated a 6-month frozen meal pilot, in partnership with Stone Hearth Cafe and Northwood. The Frozen Meal Pilot uses fresh, locally produced ingredients to prepare healthy and affordable frozen meals that can be easily reheated. This was an opportunity for the MFM to explore a social enterprise component that expands our offerings and better serve the unique needs of new and existing customers. In the Spring of 2020, the MFM is excited to expand the frozen meal service to new customers and is looking for the right individual to help us achieve success.
The Frozen Meal Coordinator (FMC) will require skills in coordination, community and partnership development, and customer service. This is a position for a passionate community leader who is independent and well organized with a strong attention to detail. They have strong interpersonal skills and enjoy building relationships with diverse people and organizations to achieve common goals. They also enjoy being on their feet, and having a role that's balanced between physical tasks (ie. packing and delivery), community meetings, and solo planning time.
This position is part-time (20 hours/week), beginning in March 2020 and is funding dependent.
Responsibilities:
The Frozen Meal Coordinator will be responsible for the on-going development and delivery of the Frozen Meal Program. The initial phase of this contract will be focused on partnership development and supporting the establishment of processes related to meal production, tracking, and delivery. After the initial set-up phase, the FMC will work with MFM staff and partners to oversee the daily operations of the Frozen Meal Program. As part of the MFM team, the FMC will also be trained to act as a support person for other MFM programs, as the need arises. This position reports the Mobile Food Market Manager.
Program Development (Set up Phase - March-May 2021)
Identify and build new partnerships that will support expansion of the Frozen Meal Program to new customers in HRM;
Work with existing and new partners to address individual partner needs and build initial customer base required to sustain the program;
Work with Stone Hearth staff to clarify roles and responsibilities related to program logistics (ie. scheduling, weekly menus, inventory tracking) and establish processes for on-going communication and feedback;
Establish a weekly schedule for Frozen Meal deliveries and develop program materials required to support the program (ie. online order forms, schedules, etc);
Support the development of communication tools required for outreach and promotion of the Frozen Meal Program;
Work with MFM Manager and Leadership Team to troubleshoot emerging program needs as required;
Train with MFM staff to support the roll-out of other MFM services (ie. packing and delivery for fresh food programs) as required;
Participate in MFM market training, to support the running of MFM services during staff absences (ie. sickness or vacation).
Program Oversight and Delivery (On-going)
Establish processes for monitoring and tracking inventory and work with Stone Hearth staff to ensure that meals are stocked appropriately;
Oversee meal delivery days including pulling and packing of orders, adjusting inventory tracking, and delivering meals;
Establish and uphold an exceptional customer service standard;
Develop sales strategies and communication materials that allow the program to reach it sales targets;
Support the recruitment and training of volunteers that can assist elements of the FMP (ie. packing and delivery of meals);
Work with partners, MFM staff and volunteers to oversee the delivery of the FMP evaluation (ie. customer focus groups and surveys);
Work with MFM staff to support the roll-out of other MFM services (ie. packing and delivery for fresh food programs) as required;
Support the running of MFM services during staff absences (ie. sickness or vacation);
Oversee duties related to program administration including on-going communication with MFM partners and staff, expense tracking, updating time-sheets, etc;
Participate in meetings with MFM staff and leadership team as required;
Other duties as required.
Critical Qualifications:
Clean drivers abstract;
Ability to lift 50-60 lbs - this position is physically demanding and includes regular heavy lifting;
Demonstrated ability in partnership development and working with diverse groups to achieve common goals;
Demonstrated ability to establish and oversee operational procedures (ie. inventory tracking systems) related to service delivery;
Experience in sales and customer service;
Strong communications skills including written and verbal;
Commitment to issues of social justice and inclusion;
Strong knowledge of MS Office Word and Excel or iWork Pages and Numbers.
Preferred Qualifications:
Experience working in a non-profit organization, First Nation Band, co-op or community enterprise.
Demonstrated knowledge of community food security and community development approaches;
Fund development including proposal writing.
Note: The successful candidate will be required to participate in the following one-time training courses (costs covered by the MFM):
Emergency First Aid and CPR
Food Safety Certificate (online)
HRM Operators Manual Training
Terms of Employment:
Start: Target start date – March 2, 2020
Hours: Average of 20 hours per week @ $20-$22/hour, based on candidate experience and qualifications.
Location: This position will be based in Halifax from a home office and will require regular travel within the city (travel expenses will be reimbursed). Reimbursement for cell phone, voice and data plan will be $20/month.
TO APPLY: Please email a cover letter and resume (including 3 references) to Julia Kemp at julia@mobilefoodmarket.ca Please submit your application in the form of a single pdf document with required element in the following order: cover letter, resume, references.
DUE DATE: Monday, January 27 – 9am
Interviews will likely take place the weeks of February 3 and February 10 in Halifax, NS.
We thank all applicants for their time and interest, however only short-listed applicants will be contacted. This position is funding dependent. While not limited to, those eligible for participation in the Job Creation Partnership program are encouraged to apply.
Please indicate you saw this posting at FoodWork.ca.