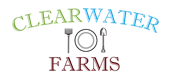 NEWMARKET & GEORGINA JOBS
Position: Driver and Farm Assistant
Employer: ClearWater Farm / Ontario Water Centre
Location: Willow Beach, Georgina / Lake Simcoe, north of Newmarket & Keswick, Ontario
ClearWater Farm (CWF) is a social enterprise that uses sustainable and organic growing methodologies on farm sites around the shores of Lake Simcoe in rural communities one hour from Toronto. CWF is the flagship project of the Ontario Water Centre that promotes understanding of, and connection to, nature among kids and their families.
Duties and Responsibilities
Supporting our Lead Sustainable Farmer with whatever is needed to manage the farm
Working in our 3 heated greenhouses and our 1 acre field to produce high quality fruit, vegetable and herbs for our basket program
Planting, weeding, composting, watering, harvesting, preparing produce for market, and other assorted farming activities
Machinery work, including potentially using our tractor and rototiller
Driver for picking up Produce
Driver for delivery produce basket program 
Knowledge and Skills
Ability to follow verbal directions
Ability to work well alone
Reliable and punctual with dedicated professionalism to job and duties
Able to adapt to changing schedules or routines; excellent time management skills
Pays attention to detail
Organized and able to follow a schedule
Able to lift under 50 lbs
Work in Logistics when not driving various tasks to be assigned
Logistics - packing; washing preparing produce
Driving Experience
Able to use GPS
Team Player with excellent interpersonal and effective communication abilities
Customer Service understanding the value of our customers
Valid Driver's license, clean abstract
Start Date:  Immediately
Salary:  $15.00
Location: Willow Beach Ontario
Submit your resume to hr@ontariowatercentre.ca
Ontario Water Centre is an equal opportunity employer. We celebrate diversity and are committed to creating an inclusive environment for all employees.
Please indicate you saw this posting at FoodWork.ca.