OFFRE D'EMPLOI / JOB POSTING
****OUR POSTING IS IN FRENCH BECAUSE IF YOU CAN READ THIS, ARE FLUENT OR LOOKING TO IMPROVE YOUR FRENCH BECAUSE YOU LOVE A CHALLENGE WE WOULD LOVE TO HEAR FROM YOU ! 
Titre du poste : Horticulteur(trice)
Organisme : Un plant de tomate à la fois
Lieu de travail : Verdun, Montréal, Quebec
Dates : 18 avril au 31 octobre 2019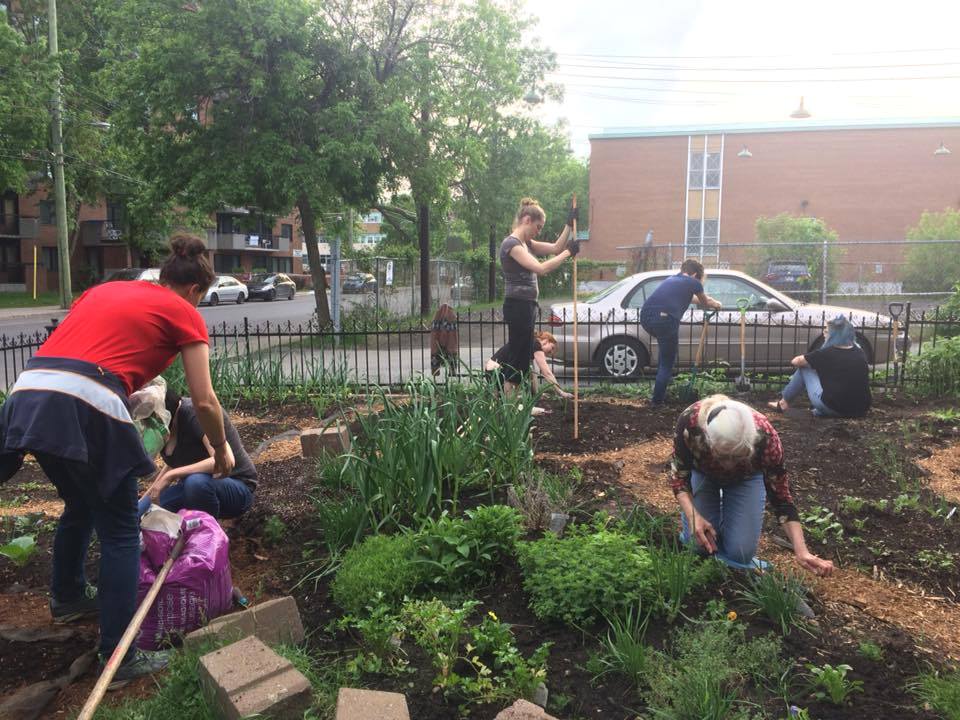 Un plant de tomate à la fois est un programme mis sur pied par le Repaire Jeunesse Dawson, un organisme communautaire offrant plusieurs services à la communauté Verdunoise depuis 1959.
Ce programme d'agriculture urbaine a pour mission de favoriser l'engagement citoyen à travers une agriculture responsable par ses jardins, ainsi que le transfert de connaissances liées aux saines habitudes de vie. Nos jardins sont tous situés dans l'arrondissement de Verdun.
Horticulteur(trice)
Sous la supervision de la chargée de projet en agriculture urbaine, l'horticulteur (trice) sera responsable de la planification et de l'entretien des jardins, et d'offrir des animations horticoles à un public varié (qui peut inclure des enfants).
Responsabilités clés :
Plantation de semis sur les sites et animation d'activités de plantation de semis ;
Entretien des sites de plantation ;
Mobiliser et accompagner des groupes de participants de tous les âges ;
Optimiser la productivité des surfaces de culture.
Le (la) candidate(e) recherché(e) est :
Habile à faire de la vulgarisation pour offrir des conseils horticoles ;
Ouvert d'esprit et empathique ;
Débrouillard et autonome ;
En bonne forme physique ;
A de fortes aptitudes en animation ; a de l'entregent ;
À l'aise avec les déplacements en vélo pour la remorque de matériel.
Exigences :
Diplôme en horticulture et/ou agriculture urbaine et/ou production agricole ou une expérience pertinente équivalente ;
Expérience en animation de groupe ;
Bilingue : excellent français et anglais, parlé et écrit.
Conditions :
Durée du contrat : 18 avril au 31 octobre 2019 ;
Horaire : 30 h (35 h si le (la) candidat(es) est admissible à la subvention salariale d'Emploi-Québec : les candidats(es) doivent avoir la lettre en main lors de l'entrevue ou avoir confirmé leur éligibilité auprès leur Centre Local d'Emploi au moment de postuler) ;
Salaire selon l'échelle salariale en vigueur.
Lieu de travail : 666 Woodland et déplacement dans l'arrondissement, Verdun, Montreal QC
Envoyez votre curriculum vitae accompagné de votre lettre de motivation avant le 15 avril à l'attention de Julie Langlois à plant.de.tomate@gmail.com . Seulement les candidat (es) retenu (es) seront contacté (es).
When applying, please indicate that you saw this posting at FoodWork.ca.