SUMMER POSITION
Position: Farm Apprentice
Type: summer job with room, board, stipend (see below)
Organization: Camp Amy Molson: http://www.campamymolson.com
Farm Program: Young Roots Farm http://www.camfarm.wordpress.com
Location: Montreal and Grenville-sur-la-rouge, Quebec (accom.)
Contract Details: 19 weeks (Main season) plus part time in the fall
Start date: April 30, 2018
End date: August 31, 2018 with flexibility in September/October to be decided
*five days off may be taken during the contract. To be negotiated between Farm Educators and acting supervisors.
Acting Supervisors: Farm Director and Camp Director, Camp Amy Molson
About us:
Camp Amy Molson (C.A.M.) is a non-profit sleepover camp for inner-city Montreal children, aged 5 to 13 years old, located in the beautiful foothills of the Laurentians in Grenville-sur-la-Rouge, Quebec, an hour west of Montreal. Our camp is one of the most affordable in the province due to our sliding scale. Our mission is to provide children with a happy, outdoor experience where campers can build self-esteem, form positive relationships and develop healthy habits.

CAM's Farm Program (Young Roots Farm) helps youth develop healthy relationships with nature while producing food (vegetables, eggs, mushrooms) on our small acreage mixed ecosystem farm. We use food production, youth entrepreneurship and ecological construction as the basis for engaging with a wide range of youth. We seek to integrate the unique elements of our site (forests, creeks, summer camp facilities, energy and waste of 200+ people, poultry, garden etc.) in a thoughtful and permaculture-inspired way to explore and inspire alternatives to the wasteful and exploitative economic practices that surround us.
Watch our youtube video and check out our Pesto Facebook page as well!
https://youtu.be/cFntuoh6QEI
https://www.facebook.com/campamymolsonpesto/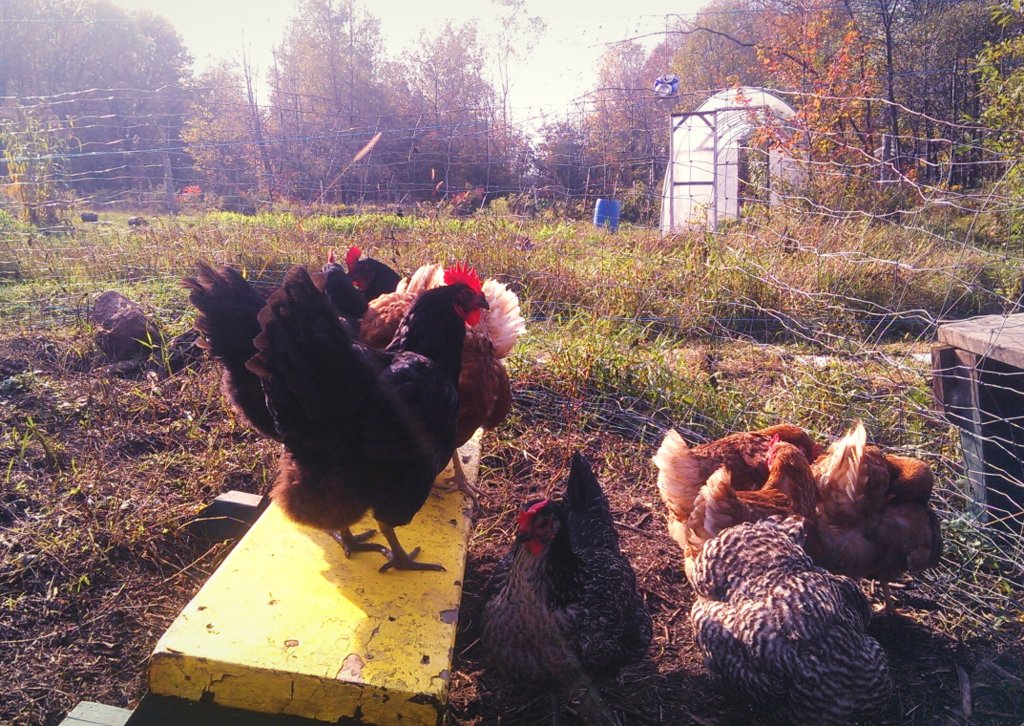 The Farm Apprentice:
We are seeking someone to join our team who is excited by the unique challenges and rewards of growing food and working with youth.
The Farm Team consists of the Farm Director, Farm Educator, Entrepreneurship Coordinator, and Farm Apprentice. We work closely together throughout the year and cover a lot of ground! The Farm Apprentice's role would be to spend the spring learning to help run the farm (seeding, harvesting, bed preparation, watering schedules etc.) and then incorporate that knowledge to help run workshops with youth during summer camp season and keep the farm producing.

Tasks will include but are not limited to:
Working with the the team to grow food and manage the farm ecosystem while maximising ecological diversity and processes.

Tending to the greenhouse, seedlings, chickens, saplings etc.

Working with the Farm Director to become confident in planning and executing seeding, harvesting, and food storage.

Laborious tasks such as putting up fences, weeding, bed shaping, wheelbarrowing etc.

Assisting in planning and building the garden beds (including ordering seed, compost, and tools).

Delivering engaging programming (cooking, harvesting, games, environmental lessons) to youth aged 5-13 years old

Composting food waste from the kitchen.

Assisting in other aspects of camp life (carnival days, evening program, keeping the peace in the dining hall).
We are seeking candidates with:
A passion for food and working with children and youth.

Energy, enthusiasm, and sensitivity for working with children from different backgrounds.

Adaptability to the fluid demands of farming and working with youth.

Strong leadership skills.

Ability to work in physically demanding conditions (rain, cold, bugs).

Ability to deal with rustic living conditions.

Fluency in English. Fluency in French also an asset.

A valid Quebec drivers license is an asset
We encourage applicants from underrepresented or marginalized communities to apply.

A stipend of $250/week, room and board, and transport to Grenville-sur-la-rouge weekly will be provided for the spring season (April 29 - June 23nd). The standard camp salary will apply for the camp season ($1800-$2200 depending on experience) (June 23 - August 18). Pay for subsequent work after August 18 depends on availability.
To Apply:
Please send your CV and cover letter to
garden(AT)campamymolson.com
When applying, please indicate that you saw this posting at FoodWork.ca.

Note: This posting is provided on an "As Is" basis and for general informational purposes only. People and Planet (also known as "FoodWork") is not responsible for the content, accuracy, timeliness, completeness, legality, reliability, quality or suitability of this posting. We do not screen or endorse the organizations or individuals involved. If you decide to accept an offer of employment, volunteering or any other arrangement, you do so at your own risk and it is your responsibility to take all protective measures to guard against injury, abuse, non-payment or any other loss. Please read our full Terms & Conditions.