JOB POSTING & INTERNSHIP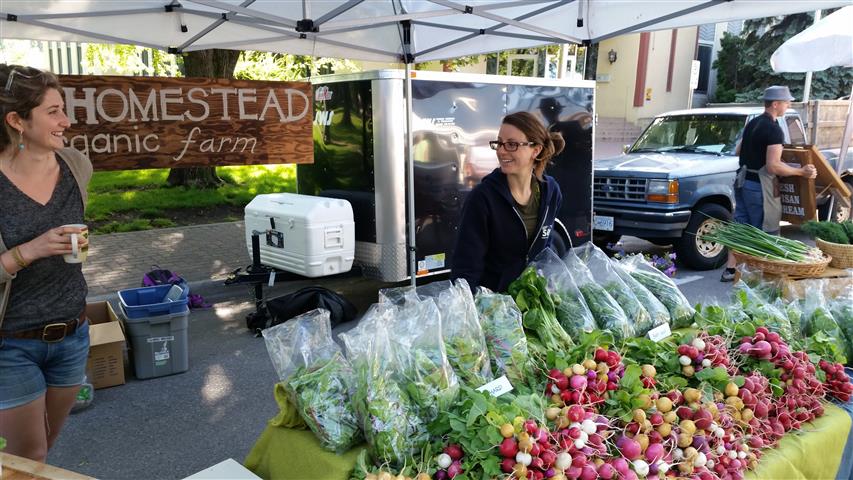 Positions: Farmworker/caretaker or intern
Farm: The Homestead Certified Organic Farm 
Location: near Peachland, Okanagan Valley, BC
Option 1 – long-term: salary, furnished rental cabin (see below)
Option 2 – short-term: fully furnished trailer + weekly stipend, meals (see below)
The Homestead Organic Farm is one of the original farms in the Okanagan, built in 1898. We are located in Peachland, BC. The 25 acres consists of a 1 acre garden, small orchard, and an 8-acre hay field, as well as treed, wild land around. Lots of wildlife. We have a great view of Okanagan Lake and close access to wilderness hiking and biking. We are 25 min from Kelowna, a large city that has everything. We are a 5 min drive from Peachland and Okanagan Lake, with plenty of great swimming in the summer!
We have been farming at this location for over 30 years and have mentored many young farmers and gardeners. Although we are not currently farming veggies commercially, the opportunity exists for interested and motivated individuals. We offer 2 levels of opportunity, both long and short term. With long term applicants there is a fully furnished cabin available for a reasonable rent and $15 hr wage. There is also the possibilty of a 3 bedroom house here on the farm at a reasonable rent for long term people.  They would be responsible for their own meals, though we like to share meals occasionally. If the season is completed sucessfully, a bonus is offered. Short term help would stay in a fully furnished trailer and receive a weekly stipend. They would be responsible for their own breakfast (the food is provided), and share most lunches and dinners with us. We are vegetarian in our house, but there is a barbecue at the trailer. Couples are welcome in both short and long term.
We grow a large garden which we are happy to share in exchange for help, or an individual can have their own garden.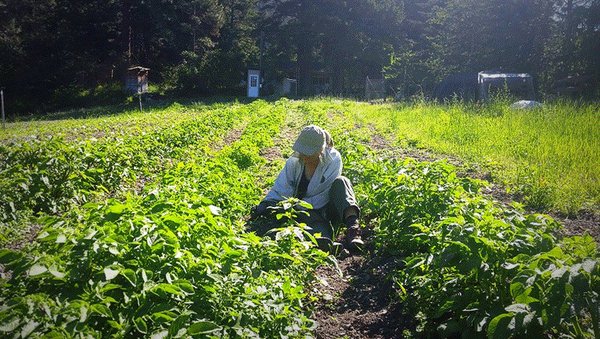 A typical day, depending on the time of year, would involve feeding the horses, watering the garden and greenhouse, changing sprinklers in the hayfield, as well as weeding, planting, harvesting veggies, berries, and fruit. Most days are 5-7 hours in the full season. Obviously winter is way slower. 3 times a year we harvest the hay with the help of machinery, this is more intense and may require more hours on and off throughout the day. We also require help around the house and property at times. 1-2 days a week off, depending on business of the farm. A long term employee could also take a planned vacation. We look to make work enjoyable and usually swim most days in the summer.
We are looking for individuals who are dependable, honest, hardworking, good communicators, ok to work on their own at times, have incentive, and must be willing to take direction. Some experience is appreciated, although a good attitude is most important, along with the physical ability to do the work. We are always mentoring and willing to train.
We are currently looking for help both long and short term. Short term is caretaking and light chores through thr winter. Free rent and some pay. Long term could be winter and through the farming season, but at least through the farming season.This is a paid position.
No smoking in any of the buildings ,alcohol and pot use not permitted during work hours. Come enjoy the beauty and bounty of nature with us. You can contact us by email at: jjhomestead@telus.net
Thank you, Jessica and Joe Klein.
When applying, please indicate that you saw this posting at FoodWork.ca.