JOB POSTING
Position: Organic Farm Workers
Type: full-time paid, May-Oct. 2019, on-site accom. available
Organization: Footstep Organics
Location: Wooler/Quinte West, near Belleville & Prince Edward County, Ontario (on-farm housing available)
We are looking for 2 hard working individuals to join our team for the growing season (May – October).
These are full-time paid positions of $14 an hour. Evening and weekend work is required. Employees will learn through experiential teaching and working right alongside the farmers in planting, seeding, watering, harvesting, washing and packing vegetables, etc.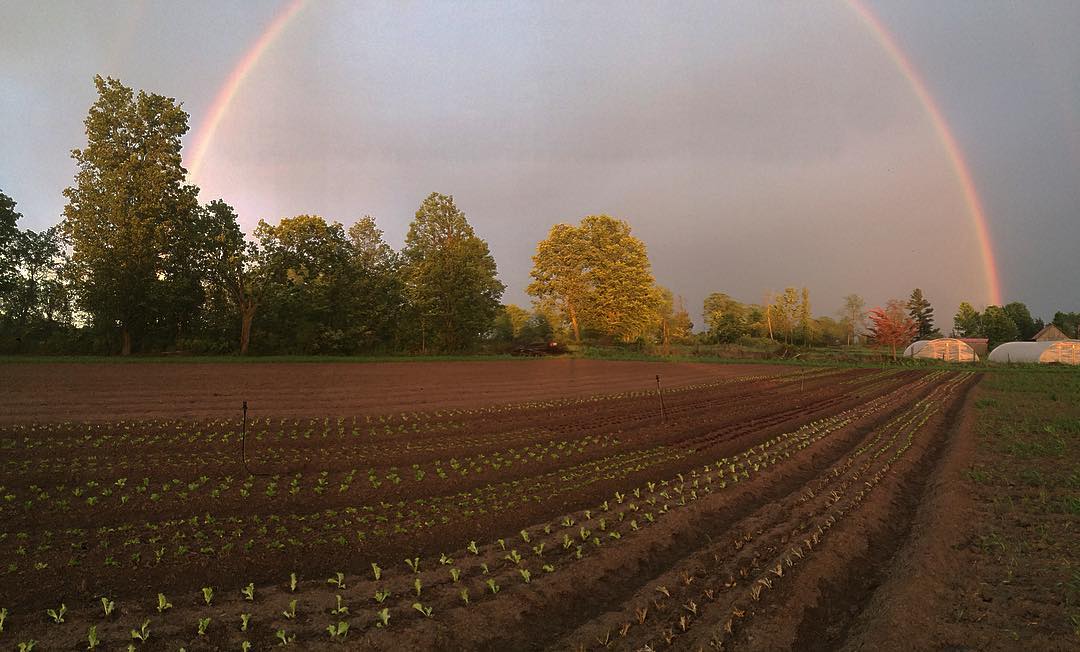 This is a full time position with 40+ hours per week. Hours are negotiable, but evening and weekend work is required.
1 year of work experience on a farm or similar setting is preferred.
Must be able to sustain long work hours in extreme weather conditions (eg. hot sun, rain).
Must be physically fit and able to kneel, bend, squat, for long periods of time.
Accommodations available on farm, suitable for 2 individuals or a couple. Fully furnished guest suite with kitchen, dining/living room, bedroom, bathroom, washer and dryer.
Please send a cover letter and resume to:
info
footsteporganics.ca*
When applying, please indicate that you saw this posting at FoodWork.ca.
*Email: The e-mail address above has been masked to prevent spam. Please copy the address or type it manually, add the @ sign, remove "mask" and any spaces.