ORGANIC FARMING
Position: Organic farm worker
Organization: North of Nuttby Farm
Location: Earltown, Nova Scotia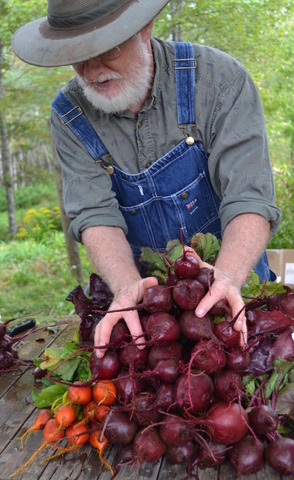 North of Nuttby farm is an organic low bush (wild) blueberry and vegetable farm located in the Cobequid Hills near Tatamagouche, Nova Scotia. Our farm is made up of 50 acres woodlot, 15 acres wild blueberries, a one-acre vegetable garden, microgreens production and a greenhouse. A focus of activity for us is to demonstrate wild blueberries can be successfully cultivated organically and be economically viable. We have a cleaning line for our small acreage and sell roadside as well as by on-line orders in August during harvest. Organic vegetables are also a major component of our activity with a greenhouse and field vegetables. We will be part of a new Farmers' Market in Earltown 2019. A small flock of laying hens, meat chickens, a terrier pup and an elderly horse make up the rest of our farm.
We offer multiple opportunities for learning, along with us, as we research, experiment and implement strategies to improve soil and plant health as part of a healthy ecosystem. There are several other organic farms in the area with opportunities for meeting other organic farm workers. We are seeking one seasonal employee to assist us in all areas of the farm activity to work along with us. Work will vary through the season. Responsibility for independent work will be assigned based on experience and demonstrated dedication and willingness to learn.
We are seeking an energetic worker, non-smoker, who has a strong interest in growing and promoting organic produce. Preference will be given to those with farming experience. Candidates must be between 15 and 30 years old and be Canadian citizens or have landed immigrant status.
Work will include a variety of tasks including:
planning crops for season
bed preparation, planting, transplanting
work in blueberry fields including weeding, mulching, harvesting
greenhouse planting, weeding, watering, harvesting
field vegetable garden weeding, planting, managing green cover crops
maintenance of fencing
applying organic amendments
harvesting, cleaning and packing for weekly Farmers' Market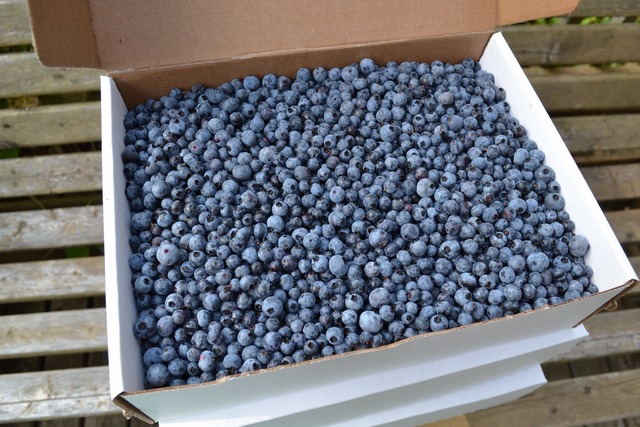 Qualifications:
Physically fit and a willingness to work hard
Able to work outside in all kinds of weather
Attention to detail
Efficient and highly motivated
Able to work independently
Experience with farming, outside work
Period of employment: 13 weeks ending August 31, may be extended to 15 weeks
Compensation: $13./hour, 30 hours/week average with more hours possible dependent on candidate's abilities.
Housing: Accommodation may be arranged on farm or in area for modest rent and assistance with chores if worker is from out of area.
If you are interested in working with us, apply to Wayne or Pamela by email with a letter of intent, resume and two references to:
nuttbyblue@gmail.com
with subject line "job application"
For photos or more information see our facebook pages "Farming North of Nuttby" or "Organic Blueberries from North of Nuttby".
When applying, please indicate that you saw this posting at FoodWork.ca.