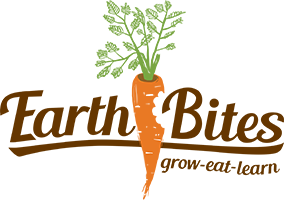 VANCOUVER JOBS
Job Title: EarthBites Facilitator, 1-2 schools
Organization: EarthBites 
Location: Vancouver, BC
Hours per month: Average of 25 hours per month per school. The workload varies throughout the year with more hours expected between September and Mid-December, and between Mid-January and June. Decreased hours corresponds with school vacations. Summer maintenance of about 10 - 12 hours a week.
Pay per hour: $17- $20, depending on experience
Contract Duration: Mid December/Early January – August 30, 2020 with a 3-month probation period. Annual renewal dependent on funding.
Work Location: Schools in the City of Vancouver
EarthBites is looking to hire a person for the role of EarthBites Facilitator in 1-2 schools. This position delivers lessons to students in participating EarthBites schools, working closely with children aged 5-12 years, sharing knowledge of healthy whole foods and a sustainable food system.
Background: EarthBites is a program offered to schools to help teach children about local food growth and nutrition through hands-on learning. EarthBites works closely with PACs, teachers and students, transforming their school garden space into outdoor classrooms that is fully utilized and integrated into the school curriculum. Visit the website at http://www.earthbites.ca for more information on EarthBites programs.
Job Description & Responsibilities:
Must love working with, and inspiring, 5-12 year olds,
Deliver inquiry-based edible and garden education lessons to students,
Collaborate with EarthBites to share ideas and to enhance and develop curriculum for the program overall,
Supervise volunteers
Work with teachers and school administration to ensure the program is carried out in an educational and safe manner.
Qualifications:
Experience teaching 5-12 year old children
Possess education in, or a proven passion for, the field of nutrition
Possess education in, or a proven passion for, growing food
Fluent in English
Public speaking or workshop delivery experience
Self-motivated, adaptable and a problem solver
Excellent people skills; ability to communicate with care and thoughtfulness as a representative of EarthBites
Reliable and punctual
Experience and skills managing volunteers
Able to accommodate a flexible schedule
Interest in Indigenous culture
Vehicle to carry groceries and lesson materials (car, bike, car share)
Ownership of a computer or laptop an asset
Submit your resume and cover letter quoting "EarthBites Facilitator, January 2020" to krista@frogseyeview.org .
We thank all candidates for their interest but due to the volume of applications we will only contact those selected for an intervi
Please indicate you saw this posting at FoodWork.ca.