TORONTO JOBS
Job title: Wholesale Manager & Development
Organization: ChocoSol
Location: Toronto, Ontario (St. Clair W. near Dufferin)
Compensation: $2,284.33/month
Work hours: 4 days per week (30 hours per week)
Reports to: General Manager
About ChocoSol: We are a growing business and social enterprise transforming cacao, the "food of the gods", into bean-to-bar and stone-ground, artisanal dark chocolate. Our organization has been building and evolving for over 13 years in Toronto. We source our ingredients directly from communities in southern Mexico, as well as ecological and social projects in the Dominican Republic, Ecuador, Guatemala, and Canada.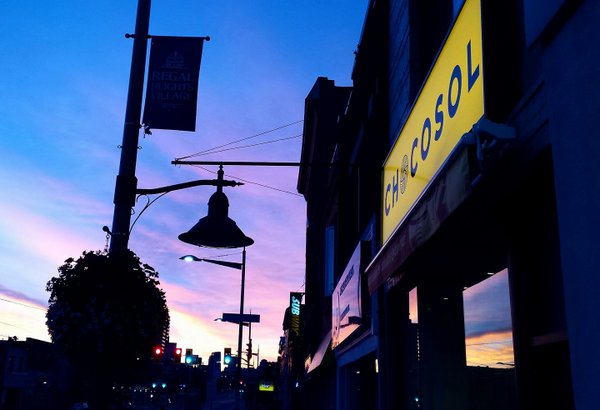 Our wholesale program sells directly to over 250 grocery stores, cafes, and food markets within Ontario, as well as to several distributors within Canada. Wholesale represents the largest and fastest growing arm of the company. We are seeking an individual passionate about good, healthy, ecological, and social food systems to actively manage and grow our wholesale program.
Duties & Responsibilities:
Customer relations & communications
Monitoring the wholesale e-mail account
Conducting intake of new wholesale clients
Responding to inquiries/order requests
Invoicing clients and following up with overdue payments
Coordinating wholesale orders for delivery, pickup, or shipping
Updating the wholesale client list on ChocoSol's website
Updating the wholesale catalogue in consultation with General Manager
Creating and sending out seasonal newsletters in consultation with General Manager
Team management
Providing strong leadership through example and initiative
Hiring, training, supervising, and scheduling staff
Delegating order fulfillment
Supporting the sales team with back-end support
Providing ongoing feedback and conducting performance reviews for staff
Continuous and active communication with other operations and departments within ChocoSol to ensure cohesive operations
Actively seek opportunities to improve and streamline operations of the wholesale program
Inventory management
Monitor inventory levels of ChocoSol product and necessary supplies
Re-order supply inventory as needed
Sales
Attending weekly sales meeting
Sales development
Prospecting and closing sales on new wholesale clients
Skills & Qualifications
At least 2 years of wholesale experience
Managerial/supervisory experience, including conflict resolution and problem-solving
Strong organization skills, time management, and attention to detail
Ability to prioritize tasks in a busy retail environment to get the job done
Inventory management experience
Must have an inherent desire to constantly improve systems
Adaptability: must use a flexible approach to best match the environment, situation, or person. Can adapt quickly and to frequent changes, delays, or unexpected events.
Professionalism: upholds organizational values and works with integrity and ethically in all situations, always treats others with respect and consideration. Accepts responsibility, reacts well under pressure, follows through on commitments.
Active Communication: clearly expresses ideas, information, and concerns both verbally and in written format in both positive and negative situations. Actively listens, gives verbal and nonverbal cues of interest, asks questions for clarification, and paraphrases to ensure understanding.
A passion for ecology, sustainability, and supporting local food systems
This job description reflects management's assignment of essential functions; it does not prescribe or restrict other tasks that may be assigned. This job description is subject to change at any time.
Additional Assets:
Experience with QuickBooks, QuickBooks Online, and/or Dear Inventory Management
Experience with Google Suite (Drive, Mail, Docs, and Sheets)
Fluency in Spanish and/or French
Food Handling certificate
Drivers license
How to apply: Send cover letter and resume in PDF format to hiring@chocosoltraders.com by Monday, 29th July 2019. Thank you for your interest, however, only applicants selected for an interview will be contacted. We receive many applications and cannot respond to all in-person, telephone, and e-mail follow-ups.
ChocoSol Traders is an equal opportunity employer and considers qualified applicants for employment without regard to race, colour, creed, religion, national origin, sex, sexual orientation, gender identity and expression, age, disability, or any other protected factor. ChocoSol is committed to working with and providing accommodation to individuals with disabilities. If you need special assistance or an accommodation while seeking employment, please e-mail Byron Koss at byron@chocosoltraders.com We will make a determination on your request for accommodation on a case-by-case basis.
ChocoSol Traders, 1131 St. Clair Avenue West, Toronto, ON M6E 1B1
http://www.chocosoltraders.com
Please indicate you saw this posting at FoodWork.ca.