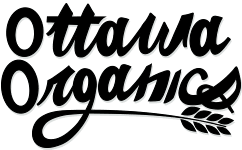 JOB POSTING
Position: Basket Packer/Delivery Driver
Organization: Ottawa Organics
Location: Ottawa, Ontario
The Job:
We're looking for someone that can help us through the summer (and beyond!) packing our organic fruit & veggie baskets and hitting the open road to deliver them! This position will have a regular shift (Wed-Thu-Fri) with additional hours in the summer to cover employees who are away.
Students looking for summer work are welcome to apply.
Basket Packer responsibilities will include:
Packing orders, according to order sheets.
Weighing produce
Loading, unloading, and transferring product to designated areas.
Cleaning warehouse daily; maintaining a neat and orderly workplace at all times to include moving pallets, sweeping and removing/disposing of debris.
Sorting produce.
Loading prepared delivery orders into vans at loading dock, outside building.
Aiding in preparations for the next day. i.e washing plastic delivery totes, weighing produce, etc.
Performing other related duties as assigned
Occasionally making pick ups and deliveries in the company vehicle as needed
Providing customer assistance and taking orders by phone and email
Driving responsibilities include:
Delivering between 30 and 50 orders per day.
Loading prepared delivery orders into vans at loading dock, outside building.
Transporting deliveries according to manifest in a safe, responsible manner and in accordance with company procedures.
Reading complex route sheet and noting difficulties with any deliveries. Updating delivery information to maintain accuracy.
Exercising good judgment and attention to detail when delivery problems arise. Contact office for additional assistance, if needed.
Accurately updating daily route statistics including start and end times, mileage and return of totes from previous delivery.
Notifying supervisor of any vehicle maintenance issues.
Checking in/out with supervisor
Minimizing the idling of company vehicles to reduce carbon footprint.
Maintaining a professional manner and appearance
Providing amazing customer service
Skills:
Written and Verbal communication skills
Self-motivated
Map reading
Able to lift and move 40+ lb boxes
Attention to detail
Ability to work independently as well as in a team environment
Customer Service
Bilingual (French/English) an asset
Experience, Education, Training:
A clean driving record is required
Experience with hand-held Global Positioning System (GPS) units is a plus.
Previous delivery/grocery industry/customer service experience.
Interest in organics is preferred.
Certifications/Licenses
Valid Ontario driver's license.
Clean Police Check
Compensation
- $14.00 per hour to start
- Free organic fruit and vegetable basket
Please send resume, cover letter, references, and the name of your favourite vegetable to:
hello@ottawaorganics.com
When applying, please indicate that you saw this posting at FoodWork.ca.