ORGANIC FARMING
Position: Organic farming
Type: full-time paid employment
Farm: Willo'Wind farm 

Location: near Uxbridge, GTA, Ontario (near Oshawa & Newmarket) 
Housing: Staff accommodation is available upon request
Dates: July 1st until the end of October
Willo' Wind is a 100-acre family farm committed to environmental sustainability and stewardship of the land. We're located 1 hour north of Toronto in the rolling hills of Zephyr. We grow a 12 acre market garden, and raise numerous animals (chickens, pigs, cattle, and two draft horses). The farm is also host to a bed and breakfast and horse drawn sleigh and wagon rides.
The vegetables and meats produced are sold directly to consumers through a CSA and Farmers Markets in Uxbridge, Newmarket and Toronto.
Salary $14.5 per hour
We are looking for another team memmber to join us for the 2020 season, we are looking for applicants that can commit to Full time 50 to 70 hours per week, Working hours from 06:00 to 18:00 5 to 6 days a week.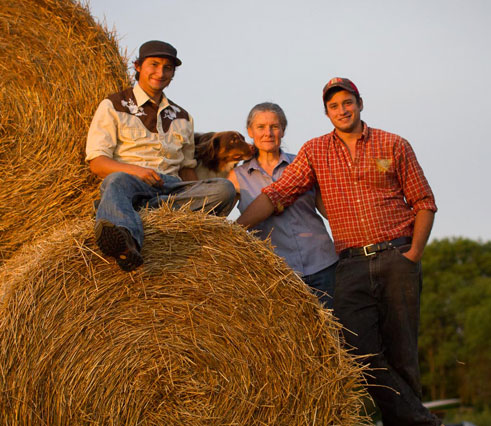 We are looking for applicants who can start as soon as possible.
Experience min 1 year physical labor job ie: landscaping, construction, farm work
This is a very physically demanding job.
Work Conditions and Physical Capabilities — Fast-paced environment, Work under pressure, Tight deadlines, Repetitive tasks, Handling heavy loads, Physically demanding, Attention to detail, Hand-eye co-ordination, Ability to distinguish between colours, Sitting, Combination of sitting, standing, walking, Standing for extended periods, Walking, Bending, crouching, kneeling, Overtime required
Staff accommodation is available upon request
Work Site Environment — Outdoors, Dangerous, Wet/damp, Noisy, Dusty, Hot, Cold/refrigerated
Personal Suitability — Organized, Flexibility, Team player
Specific Skills — Plant, cultivate and irrigate crops, Fertilize and spray crops, Harvest crops, Operate and maintain farm machinery and equipment, Detect disease and health problems in crops, livestock and poultry, Examine produce for quality and prepare for market
Specific Skills — Field Crops Hand harvesting vegetables, Hoeing crops, Vegetable culling
Type of Crops — Zucchinis, Tomatoes, Cauliflowers, Carrots, Cabbage, Bell peppers, Asparagus, Artisanal crops, Apples, Strawberries, Raspberries, Cucumbers, Garlic, Onions, Melons
Type of Farm Operations — Fruit and vegetable combination farming
How to apply
By email: adrian.c.stocking@gmail.com
Intended job posting audience — Anyone who can legally work in Canada can apply for this job. If you are not currently authorized to work in Canada, the employer will not consider your job application.
Please indicate you saw this posting at FoodWork.ca.