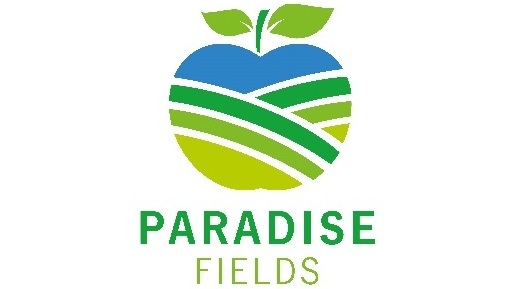 HAMILTON JOBS
Position: Market Gardener (2 positions)
Type: full time, seasonal
Farm: Paradise Fields Farm 
Location: Hamilton / near Albion Falls & Binbrook, Ontario (accessible by bus & bicycle, see below)
Come grow with us! We offer a unique opportunity to shape a young farm as it begins. There will be many learning opportunities through the season and possibly year-round employment for the right candidate.
About us:
At Paradise Fields our goal is to grow the best produce available, focusing on soil as the foundation of healthy food and healthy communities. Our Certified Organic farm is located in Hannon, at the urban boundary of Hamilton, ON. We employ a diversity of tactics and programs to foster healthy soils that grow nutrient dense produce. Paradise Fields is young farm which began in 2016.
Last year we cultivated a 4 acre intensive market garden, and expanded Apple plantings to 10 acres with 50 heritage and commercial varieties. We also tend 2 acres of mixed orchards that include Pears, Asian Pears, Plums, Plumcots, Hardy Kiwi, Seabuckthorn and Haskap. We serve the local community via our on-farm store, local farmers markets and wholesale clients.
Responsibilities:
Field labour -> seeding / transplanting / weeding / harvesting
Working in a safe manner
Operating wash/pack station
Handling produce in a responsible manner as per Food Safety Regulations
Application of organic fertilizers and pesticides
Reporting to and assisting the Field Manager
Prior experience with commercial farming, fruit picking, tree planting, landscaping, organic gardening or machine operation including the use of chainsaws and tractors will be considered an asset but is not necessary. All necessary training will be provided. Applicants must be willing and able to work long hours in all weather conditions, stand/walk/kneel/bend/crouch for extended periods, and lift up to 23Kg / 50 lbs.
The Ideal Candidate will have:
Experience working in agriculture OR a keen interest in pursuing a career in agriculture
A good work ethic and attitude
Strong observation skills with keen attention to detail and quality
Excellent communication skills
Respect of yourself, others and the land we cultivate
Ability to work well independently and as part of a team
Accommodation:
No one resides at the farm and accommodation is NOT available. The farm is part of the Greenbelt and very close to the urban boundary of Hamilton, ON. Local bus routes stop 3km from the property which translates to a 10 minute bicycle ride and pickups from the bus could be available. In rural settings a personal vehicle makes transport much simpler and we do consider it an asset but not a necessity.
Schedule:
A typical shift is 8 am to 5 pm with allowances for longer and shorter days based on weather and workload common at any farm. We do not work Saturdays on farm or at markets.
Term:
The position commences mid April and concludes early November. There is a standard 3-month probationary period. As the season wanes there will be room for discussion about winter employment opportunities. We have many projects in the pipeline and are looking for motivated folks to join our team.
Compensation:
$15 / Hour. We offer the opportunity to become a part of a farm in its early years and learn with the business as it grows.
How to apply:
Please forward your CV/resumé to:
info@paradisefields.ca
Applicants must be legally entitled to work in Canada.
Only short-listed applicants will be contacted.
Thank you for your interest!
Please indicate you saw this posting at FoodWork.ca.