PORT COQUITLAM & MAPLE RIDGE JOBS
Position: Farmers Market Manager
Organization: Haney Farmers Market Society
Location: Port Coquitlam and Maple Ridge, Greater Vancouver, BC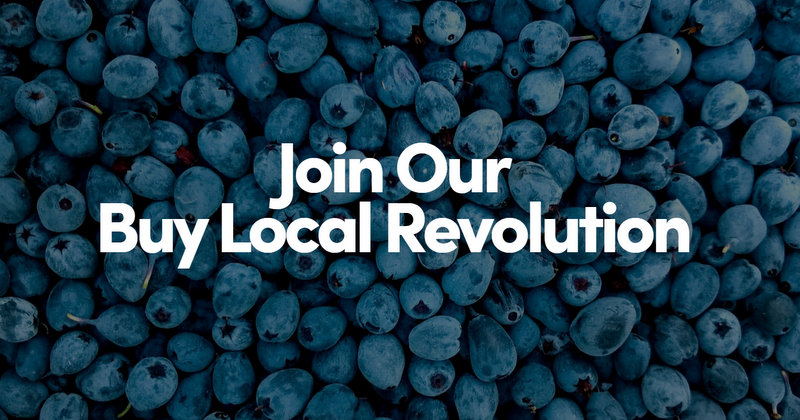 Looking to work with a great team in a fun and fast paced environment? We're hiring a Farmers Market Manager for our markets in Port Coquitlam and Maple Ridge!
About Us
The Haney Farmers Market Society encourages a healthy community by providing the public with direct access to food producers. The Markets serves to stimulate and support the local economies in Port Coquitlam and Maple Ridge, to provide opportunities to inform and entertain and to support and strongly encourage environmental sustainability.
Job Summary
Reporting directly to the Haney Farmers Market Society's Executive Director, the Farmers Market Manager is responsible for the logistical and administrative management of a weekly market from May to October which also includes any special market event days.
Duties and Responsibilities
Market Day
Supervises market staff and volunteers, community groups, and entertainers
Assist team with set up and take down of all equipment
Liaise with City employees and volunteers
Manages market information tent
Manages special events at market
Manages workshop tent on workshop days
Positively handles concerns and queries
Provides market information to shoppers and vendors
Positively represents the Farmers Market to the community
Manages membership program by encouraging the sale of market memberships to the public
Manages volunteer program - including recruitment, scheduling and oversight, and recognition
Maintains market equipment to ensure all is in working order and reporting to the Executive Director if anything needs to be replaced or fixed
Act as the environmental health representative at the market to ensure that all vendors comply with food safety standards
Collect fees from vendors and make bank deposits
Handle petty cash for Market Info table
Pay Special Event Intern and Traffic Coordinator (if applicable) a weekly honorarium
Dispense weekly cheques to BCAFM eligible vendors and musicians
Administrative
Coordinates and recruits weekly entertainers and community groups (if not already done so by the Executive Director)
Assists with website updates
Prepare weekly vendor reminders, site plans and other administrative duties
Ensure that vendors are coming to the market and cancel dates as required
After market day provide a market report, cash report and coupon report to the Executive Director
Work closely with the Nutrition Coupon Program partners to ensure success of the program at the market
Assist in planning a yearly fundraiser in the market community
Ensure that all events taking place at the market have proper paperwork like insurance and that health permits are approved
Attend community partner meetings as directed by the Executive Director
Assist Executive Director with farm visits as required
Attend monthly staff meetings
Collect and record statistical information for each market day
Be familiar with emergency plans and incident reports
Follow all reporting directives as outlined by the BCAFM in regards to the coupon program
Provide a season wrap up report
Marketing
Works with Social Media Coordinator to create social media content including posts, vendor features, and event and workshop listings
Send weekly What's At The Market update
Assists with creating content for monthly market newsletter
Qualifications:
Previous experience in event management and/or volunteer experience with a community organization or non-profit
Self-direction and organizational skills
Co-operative nature: You will be working with many different folks: the board, the vendors, and the public
Ability to maintain clear records
Great communication and interpersonal skills
Computer skills (Excel, Word, various Social Media Platforms, Squarespace, Asana, Mailchimp) and access to a computer
Interest in and understanding of local agriculture and alternative food systems
Connections with the local community
Ability to set up tables, tents and signage and can lift up to 10kg of equipment
Knowledge of/ Willingness to learn about the various rules and regulations affecting farmers' markets and sales of food
The position requires candidates to:
Have a valid BC Driver's License and access to a reliable vehicle
Have or willing to obtain Occupational First Aid Level 1 (or acceptable equivalent)
Have or willing to obtain Food Safe Level 1
Provide a Criminal Records Check
Work in an indoor and outdoor setting during all seasons and types of weather in both independent and team settings
This position is a seasonal contract position based on 20 hours a week with the term commencing April 13, 2020 (for Maple Ridge) or May 4, 2020 (for Port Coquitlam) and ending either in October or November depending on which market you manage. This position can be merged into one full time job if the candidate would so prefer.
Approximately 8 to 10 hours will be spent on market day with the rest of the time to be allocated to administrative work and meetings which are to be worked from your home office.
Compensation is $17 per hour with the addition of 4% holiday pay.
Training and professional development opportunities may be provided as needed.
How to Apply:
E-mail a short cover letter (500 words) and resume (in one document) to the Executive Director at:
hfminfo@haneyfarmersmarket.org
with your name and the name of the job position in the subject.
Your cover letter should address the following:
Why you are interested in the position.

If you are interested in working in Port Coquitlam, Maple Ridge or both.

Experiences you have that support your application (i.e. event management, non-profit work or volunteer experience).

Qualities that make you a strong candidate.
Applications must be received no later than February 15. Review of applications and interviews will begin immediately upon reception. We regret that due to the high volume of applicants only those selected for interviews will be contacted.
The Haney Farmers Market Society hires on the basis of merit and is committed to employment equity. We encourage all qualified persons to apply.
Please indicate you saw this posting at FoodWork.ca.