ORGANIC FARMING
Position: 2019-2020 Late Fall-Winter Internship Positions
Farm: Kind Organics
Location: live on-farm (near Brantford, Hamilton), Ontario
1-2 Full-time internship positions (Live on farm)
Room and board + $150 stipend will be paid weekly, minimum stay (negotiable).
(Option to stay on the whole winter and for 2020 growing season is possible)
When & Where:
Nov 20th, 2019 - T.B.D
Kind Organics, Brantford, Ontario (live on-farm)
How to Apply & When:
Email us at kindorganics@gmail.com at your earliest convenience and we will set up an interview. Visit http://www.kindorganics.com for more info about the farm.
Please send us an email with your contact info (telephone number if possible) and other details you wish to include. Resume an asset but not a requirement. Please list previous experience with organic farming, length of experience & location (if any). Drivers License preferred but not mandatory.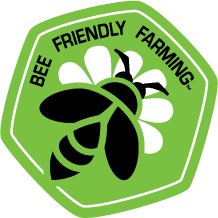 Notes: Applicants should be aware that we farm in greenhouses in the fall and winter.
We work 7-9 hours/day on average, 6 days a week. Some days are longer during the busy season. We are passionate about farming and expect the same of our interns.
Internship Details
Interns will learn about all of the following and be holding focus for some of these duties:
Sprout growing — You will learn about micro-green production and perform the following duties:

soaking, planting, rinsing, watering and harvesting sprouts

Harvesting micro-greens
Washing, drying, packaging sprouts and greens
Composting & Weeding
Preparing orders and preparing vehicles for farmers markets. Packing coolers with product, ice packs and packing vehicles
Some basic Seeding- seeding vegetables and greens such as Kale, Lettuces. (We grow about 60 varieties of greens, edible flowers and herbs).
Basic intro into creating value added products
Learn the importance of having good ethics and how that affects your farming operation.
Explore the art of living together in community and creating shared space, having meaningful dialogue about conflicts that arise along the way. It will be your responsibility to co-create a meaningful experience at Kind Organics.
We hold the intention to have meaningful interactions as we farm together, we are not just showing up for work. Farming at Kind Organics is a process by which we grow ourselves while we grow food. This means that we engage in meaningful dialogue about feelings and issues that emerge during our interactions. We desire an openness from all participants to explore the interpersonal realms.
You will be empowered with individual responsibilities and will work as a part of a team on a daily basis.
There are many resources available at the farm and we can facilitate your learning. You will choose the pace and it will be your responsibility to engage us about things you want to learn (self directed learning).
Opportunity to be provided with ongoing guidance and focalization about creating a financially viable farming enterprise after intership is possible.
About Kind Organics
Kind Organics was initially set up as a CSA share Demeter Certified Organic Farm in the year 2000. After a long hiatus, farming was resumed in 2008. Kind Organics grows and sells a variety of niche market crops at farmers markets and through several dozen stores and restaurants in the GTA. We are at 3 year round farmers markets and 5 seasonal farmer markets. For more information about us please visit http://www.kindorganics.com
Please indicate you saw this posting at FoodWork.ca.