BC FARMING APPRENTICESHIP
Position: Farm Apprenticeship for couple
Type: apprenticeship with accom, all meals, more (see below)
Host/grower: The Beauty Path 
Location: near Nelson BC / British Columbia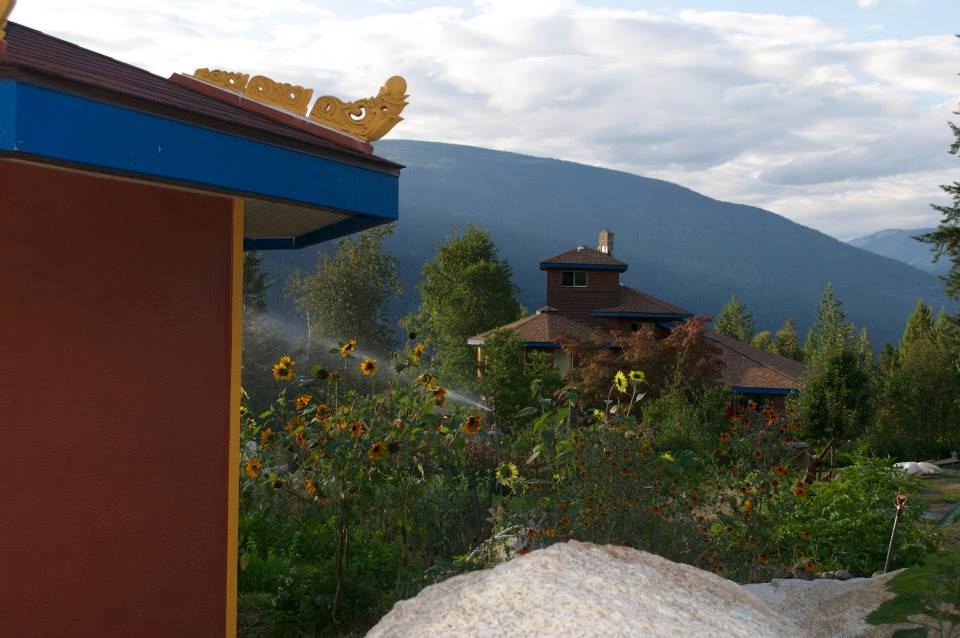 We are a family farm 2.4 kms from Nelson, BC, a vibrant community of the arts, music and all things interesting, located on Kootenay Lake. We share 150 acres with 7 other families, our share being 50 acres of cleared land and forest. We built our home from the trees that were growing here, and have created our farm from out of the forest. Our pristine area is fabulous for hiking, biking and water sports. We are not commercial. We grow all our own fruits, veggies and berries, with some to share with family and friends. WE invite a couple to apply to appentice with us each year, to learn all the parts of sustainable rural living, from starting seedlings, soil preparation, planting, weeding, composting, vermiculture, building and maintenance around the farm, harvesting, preserving., drying, freeze drying. And of course great eating. We work hard and have lots of fun and laughter. We also grow some beautiful flowers and have a pond.
You will have your own beautiful little cabin, with a deck and a great view, to live in. We usually share dinner, and make our own breakast and lunch. We provide food, and can accommodate most food choices. We expect our appentices to work a 25 hour week, and when we need more hours some weeks we pay $15 an hour over the 25 hours. We will work along side you, until you feel comfortable doing the tasks at hand. Most appentices take weekends off, and there is a lot of flexibility here. We appreciate good straight up communication.
We built an unusual meditation space a few years ago, and have a practice, and esp. enjoy chanting, and sound work.
Please emai us at myrna@myrnamartin.net to introduce yourself and tell us what your background is, and what interests you about The Beauty Path. We will arrange a zoom interview if we can't arrange a visit to our place.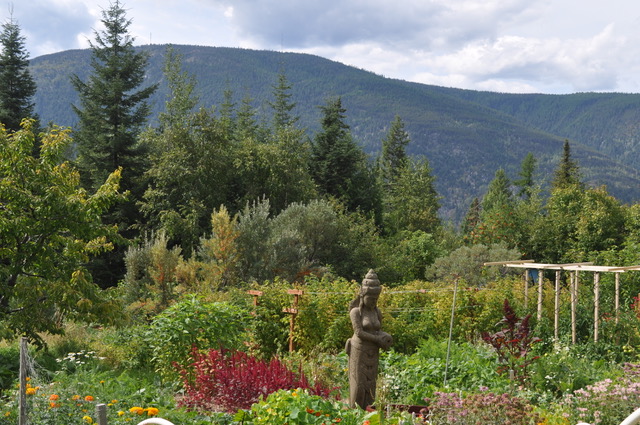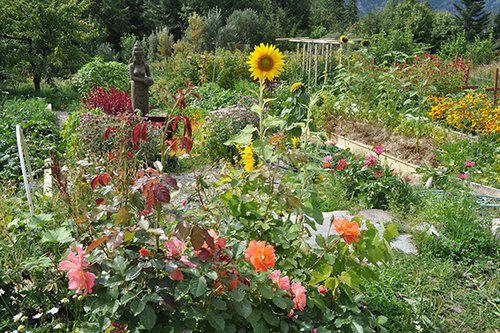 Please indicate you saw this posting at FoodWork.ca.