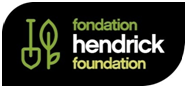 EMPLOYMENT OPPORTUNITY
Position: Organic Farmer and Harvest Boutique Attendant
Organization: Hendrick Farm Foundation
Location: Hendrick Farm, Chelsea QC / just north of Ottawa/Gatineau
Start Date: May 1, 2018
End Date: October 19, 2018
Background
Hendrick Farm is located at the heart of historic Old Chelsea village. The farm continues to act as an important reminder of the agricultural and rural heritage of the area. The farm land is part of a conservation development that integrates organic agriculture, a picturesque walking neighborhood, parks, and trails located in an environment designed to keep these activities at the heart of a village setting. Our farming principles are aimed at building healthy soils within a high diversity cropping system across 6 acres. We grow over 80 varieties of certified organic vegetables chosen for their quality and taste. The farm also manages 2 fields of market flowers selected for bloom season and perennial activity. Our harvest is sold on-site at the harvest boutique which is open from June to October.
Your Role
This is an excellent opportunity to learn and master your crop care and farming skills while directly assisting with sales through working at the harvest boutique. Your primary role will be working in the field to ensure crops remain in top health from establishment to harvest. As the season progresses towards harvesting, this role will shift to include attending the on-site harvest boutique.
Farm Responsibilities
Hendrick Farm is focused on growing high-quality market produce. This position is responsible for:
Seedling care, soil bed preparation, and field transplanting
Plant health including weed control, pest management, trellising, and row cover
Understanding how to prioritize weekly crop maintenance
Harvesting crops efficiently with consistency towards quality
Washing, packing, and cold storage organization
Clean-up and tool maintenance
Harvest Boutique Responsibilities
Operate the harvest boutique some afternoons and Saturday from open to close (9h30-14h30)
Extend a welcoming and polite service to visitors
Ensure the area is always clean, organized, and stocked
Process all transactions for vegetables, flowers, and partner products
Provide knowledge, recipes, and information on crops and products
Maintain the surrounding wash station, tool room, and cold cellar
Assist with harvest boutique team during special events
The Ideal Candidate
This position involves the use of field tools, carrying small loads, and accomplishing daily responsibilities in all weather. We would like to find a dynamic person with the following merits:
Experience or strong-interest in small-scale organic agriculture
Demonstrated professionalism and willing to learn and optimise farm skills
Excellent communicator in French and English
Good team communicator and ability to work alongside volunteers
Punctual, responsible, and positive-minded
Manage the physical and mental work process with efficiency
Attention to detail and able to organise and prioritize
Experience in a position managing cash or card transactions
Work hard, has fun and stays focused
Transportation reliable
Schedule and Wage
Tuesday & Wednesday: 8:00am-4pm
Thursday & Friday: 9:30am-5:30pm
Saturday: 9:30am-2:30pm
This a paid full time position of 37 hours per week at 15.00/hour.
Conditions
Farm accommodations, transport, and food are the responsibility of employees. Hendrick Farm provides all farming tools; however proper footwear, sun protection, and rain clothing is the responsibility and preference of the worker. A team kitchenette, lunching area, potable water, full washroom and shower are provided on-site. We ask that pets remain at home, that phone habits remain out of field and that a sanitary environment is maintained when using tools and handling crops. Surplus vegetable crops are always shared when available throughout the harvest season.
We look forward to hearing from you. We're looking for someone looking to join a dynamic team this year and possibly for longer. Please write a couple of paragraphs outlining why you would like to work at Hendrick Farm and how you can be an asset to the farm team this summer. We would also like to know more about your professional background and other skills that may be useful in the farm setting. You can write to us here:
We look forward to hearing from you.
When applying, please indicate that you saw this posting at FoodWork.ca.

Note: This posting is provided on an "As Is" basis and for general informational purposes only. People and Planet (also known as "FoodWork") is not responsible for the content, accuracy, timeliness, completeness, legality, reliability, quality or suitability of this posting. We do not screen or endorse the organizations or individuals involved. If you decide to accept an offer of employment, volunteering or any other arrangement, you do so at your own risk and it is your responsibility to take all protective measures to guard against injury, abuse, non-payment or any other loss. Please read our full Terms & Conditions.