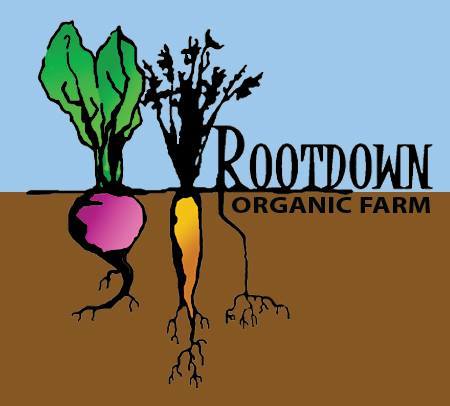 JOB POSTING
ROOTDOWN ORGANIC FARM, PEMBERTON, BC
Come Join Our Team this Growing Season!
Position: Field Staff (2 positions available); 1 position from May 1–September 30, 1 position (student) May 15 until August 30.
Organization: Rootdown Organic Farm
Location: Pemberton, near Whistler, BC
Duration: 1 Full-time position, May until September 2019, 1 Full-time position, mid-May until end of August. Hours: Approx. 40 hours/week; 5 days/week. Variability of hours correspond to busy times of the season. 
About Rootdown:
We are a Certified Organic Farm nestled in the Pemberton among the Coast Range mountains of BC. We grow a variety of vegetables and market them locally to the Pemberton and Whistler communities through a weekly CSA Harvest Box program, restaurants and grocery retailers. We are committed to providing the finest of Pemberton produce and enjoy good food and hard work.
Job Description:
Our farm team is responsible for planting, weeding, harvesting and processing 25+ varieties of vegetables. Additionally, we grow about 1 acre of seed garlic.  We are in search of hard-working, self-motivated individuals. We require staff to be physically fit who enjoy the satisfaction of a job well-done, and whom are committed to providing a good product and service to our customers in a timely and efficient manner. The farm is a fast paced environment with deadlines and task lists. Staff should display a fine balance of efficiency and speediness, while maintaining quality of product and service to our customers.
Successful candidates must enjoy working outside in all conditions and must be okay with repetitive tasks, dirty hands, sweaty conditions and soaking mud. Work is done in all types of weather (rain, heat, bugs, etc.), and staff must be able to handle these conditions. Prior farm experience is an asset, and pay will be reflective of relevant experience. Priority will be given to those who have completed a farm related degree and/or are looking to persue farming as a future career. Prior farming exprience is greatly appreciated.
At Rootdown Farm we try and maintain a positive, open minded and fun work place with the flexibility to learn many farming techniques, if desired.
Duties:
Seeding, transplanting and weeding vegetable crops
Harvesting, cleaning and packing vegetables (must be able to lift 20kg).
Operating irrigation
Being accountable for harvest orders and packing details
Displaying a task-focused and detail-oriented approach to daily duties.
Giving direction to a crew of volunteers
Able to problem solve and improvise in uncertain conditions
Maintaining a strong work ethic
Effectively communicating; being open and honest and displaying a commitment to resolving conflict in a productive and mature way.
Arriving punctual and prepared to work and being aware of our flexible schedule as the weather and daylight change (Start times vary throughout the season from 8 to 6 AM depending on temperature and daylight).
Compensation:
The initial base wage for this position is $14.50/hour, although is flexible with experience. Staff will also have access to free vegetables for their own consumption. Wage increases with experience, and throughout the season are possible depending on performance. Additionally, we offer an "End-of-Season" bonus of $0.25/hr. On-site housing may be an option for shorter season position. 
How to Apply:
Interested folks should send resume to Simone by email at:
simone
rootdownfarm.net*
Please include a cover letter describing your motivations to apply for this job and the specific skills/experience you have that match the work description and would prepare you for the challenges of organic vegetable production and farm work.
We will begin our selection process at the end of January/early February, and we will contact selected candidates at that time. 
Thank you for looking at our post!
When applying, please indicate that you saw this posting at FoodWork.ca.
*Email: The e-mail address above has been masked to prevent spam. Please copy the address or type it manually, add the @ sign, remove "mask" and any spaces.