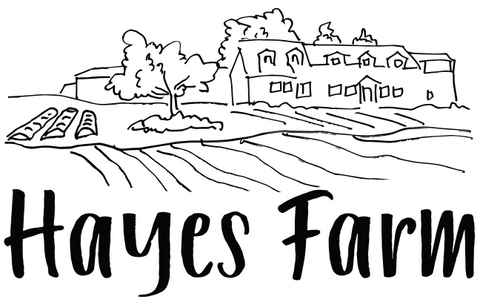 REGENERATIVE FARMING
Position: Regenerative Farming Certificate Intern
Type: training / intern / program fee (see below)
Farm: Hayes Farm (NB Community Harvest Gardens)
Location: Fredericton, New Brunswick
Reconnect with the land and community to find your purpose. This is no ordinary program. If you're looking to see how food justice, food security, and climate issues play out in the real world, this program is for you. Put your knowledge to work in the fields of Hayes Farm, a working farm in the heart of Fredericton, NB. The Regenerative Farming Certificate is a holistic community-led farm program that provides the skills, expertise and support to practice human-scale agriculture. By demonstrating this model of seasonal food production, we address local food security, financial responsibility, and personal and spiritual fulfillment.
Our Intention
The Hayes Farm aims to inspire and mobilize New Brunswickers toward a resilient and thriving food system. We do this in the spirit of honouring Indigenous culture and food ways, integrative principles of land-based learning, and reconnection.
Program dates
April 27, 2020 through August 28, 2020
Hours
32 hours per week
Monday to Thursday 8:00am to 4:00pm (with 1 hour for lunch)
Fridays 9:00am to 1:00pm, plus scheduled rotating evening and weekend farm checks.
*As this program has proven to be physically and mentally demanding (as well as highly rewarding!), rotating days off will be scheduled depending on the final size of our 2020 cohort.
The Program
With a balance of in-field and classroom time (roughly 70:30), program interns are actively involved in feeding local people through a community farm. Small teams of interns will take on ownership and management of small field blocks in order to gain practical experience and deepen their knowledge in the following areas: Regenerative Crop Production, Beyond the Farm, and Farm Non-Economics (see the full course listing on our website)
Rotating Farm Roles
Throughout the program, teams of interns will be trained to take on the rotating farm roles of: Field Manager, Food Distribution Manager, Farm Maintenance Manager, Human Resources Manager, and Community Outreach Manager (see the full descriptions on our website).
Requirements and Qualifications
The farm, used as a tool for critical thinking, democratic citizenship, and skills-building, will be of great life-value for people from diverse backgrounds, skill-sets, and goals.
No farming experience necessary!
Strong work ethic, time management, adaptability, and problem-solving skills are all necessary on our community farm.
Participants must be prepared to work long hours outside in all kinds of weather.
Must be at least 18 years of age or older as of April 27, 2020
Membership
The 2020 RFC program is being offered for $2,000. The fee may be paid in full or in installments throughout the internship period.
2020 INTERNSHIP APPLICATIONS NOW BEING ACCEPTED!
We will be accepting applications on a rolling basis until late March.To apply, complete the application on our RFC page: http://www.HayesFarm.ca/rfc
Contact us at any time at hayesteachingfarm@gmail.com , subject: "Regerenative Farming Certificate Internship" for answers to any and all of your questions, or to arrange a farm visit at any time of year.
Please indicate you saw this listing at FoodWork.ca.