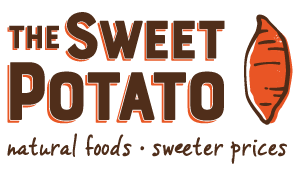 TORONTO JOBS
Position: Grocery Clerk
Organization: The Sweet Potato
Location: Dundas West & Keele, Toronto, Ontario
The Sweet Potato is a community-focused, full-service, organic and natural foods grocery store located in the vibrant Junction neighbourhood of Toronto.
GROCERY CLERK JOB DESCRIPTION
PURPOSE: To display and promote natural and organic items and support department objectives for sales, margin, inventory turns, labour and customer service.
Reports To: Grocery Manager
Supervises: None
RESPONSIBILITIES:
1) MERCHANDISING
Display dairy items using color and shape to enhance; give impression of abundance and quality, while maintaining proper storage conditions.
Replenish and rotate displays, following stocking priorities set by Grocery Department Manager.
Maintain accurate, up-to-date uniform department signs according to price, description and unit sizing.
Practice proper rotation techniques when filling product to the shelf.
2) CUSTOMER SERVICE
Smile, greet, and engage with every customer in your work area.
Assist customers with all questions/concerns in prompt friendly courteous manner.
Help customers place & pick up special orders.
Report grocery department customer suggestions, comments, & complaints to the Grocery Department Manager.
3) RECEIVING & INVENTORY
Assist in receiving and unloading of merchandise. Check products for quality, count (against invoice), condition, and best before dates. Notify Grocery Department Manager of discrepancies.
Practice proper rotation techniques when offloading product into the storage.
Make sure products are accessible and safely stored in the storage area.
Participate in inventory counts.
Mark down items to reduce losses. Pull expired product from shelf nightly, and log waste on the waste log.
4) DEPARTMENT MAINTENANCE
Maintain grocery department shelves, displays, aisles, prep & storage areas in clean, orderly condition, meeting health department & AODA standards.
Use equipment safely. Ensure maintenance of department equipment in working order.
5) OTHER RESPONSIBILITIES
Attend department and storewide meetings.
Perform other tasks assigned by the Manager on Duty or Store Manager
Assist customers in all departments, in prompt friendly courteous manner, referring them to other staff when necessary.
Remove trash promptly, sweep and mop retail area floors frequently.
Clean shelving units whenever possible, especially under liquid products.
Label products sold by weight accurately and efficiently.
QUALIFICATIONS
Experience in retail and serving the public.
Familiarity with natural foods.
Demonstrated ability to handle multiple demands.
Communications skills, clear communication, good listener.
Ability to project friendly, outgoing personality.
Manual dexterity with hazardous equipment.
Ability to lift 25+ kg.
Ability to stand for long periods.
Ability to work in cold, wet, or freezing conditions.
Willingness to work a varied schedule of weekends, evenings and mornings.
Willingness and ability to learn and grow to meet the changing requirements of the job.
DESIRED
Knowledge of current trends in natural foods industry.
Knowledge of organic and commercial growing practices, and organic certification regulations.
APPLY
Please email your resume and cover letter to work@thesweetpotato.ca . Include the position title and your name in the subject line of the email (eg. Job Title, Full Name). We're looking to hire asap, so please don't hesitate to apply!
Please indicate you saw this posting at FoodWork.ca.