LOCAL FOOD JOBS
Seasonal Farmer's Market Manager — Make it, Bake it, Grow it
Position: Farmers Market Manager
Organization: Corktown Underpass Park Farmers Market
Location: Underpass Park, Toronto, Ontario
Overview:
The CRBA Farmer's Market is a not-for-profit organization dedicated to the creation and operation of a seasonal public market in Underpass Park, open May to October. Thursdays from 3-7 p.m.
We are seeking a Market Manager to oversee market operations throughout the season.
The Farmer's Market Manager will be responsible for all aspects of market operations during the season. This position requires the ability to communicate effectively with a variety of people, including: customers, vendors, volunteers, health inspectors, police, city transportation as well as city staff.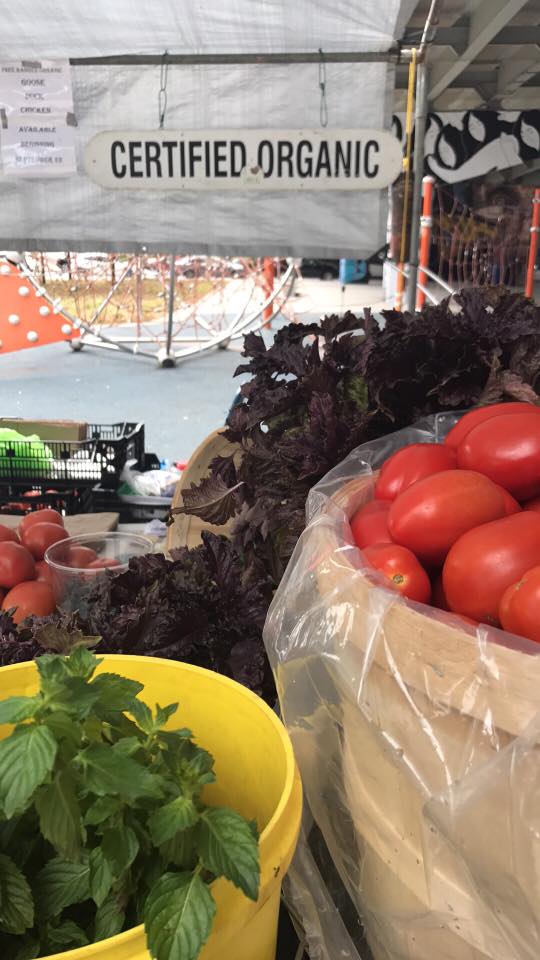 The Manager's general responsibilities include: managing vendor relationships, coordinating market set-up and break-down each Thursday, lead social media strategy and general outreach to promote the market, help activate and animate the park space, answer customer questions.
General Requirements:
The Market Manager must be available during all market hours throughout the season, be willing and able to work outside in all weather conditions; and be able to safely lift and carry at least 30 pounds. The position requires the ability to work independently as well as inter-dependently with the team of volunteers etc.
The ideal candidate will be an enthusiastic advocate of the local food movement and agriculture. The Market Manager must be reliable, self-motivated and have good communication and customer service skills.
Responsibilities:
Specific responsibilities will be determined by the needs of the customers, partners and the vendors at the market. Generally, the Market Manager is responsible for the following activities:
Arrives at the market 2 hours before opening to coordinate market set-up and stays at the market until all vendors have left (usually no more than 1 hour after market closing)
Collect monies from vendors and submit reconcile sheet to Treasurer.
Set up table and display for CRBA
Places directional signs promoting the market around the community at key locations prior to opening on market day, and removes those signs at the close of market
Coordinates vendor parking and set-up, ensuring vendors are in the correct space
Staffs the CRBA table providing information to customers
Develops and maintains good working relationships with vendors, customers and community members
Assists vendors, community representatives by providing market-related information, conflict resolution and general aid as appropriate
Enforces market rules
Occasionally assists vendors by providing limited set up help and brief personal breaks
Outreach and Marketing:
Works with CRBA to promote the market through social media, contributing to weekly emails and promotion throughout the community
Educates customer about the market
Activates the market, seek partnerships with local businesses who wish to activate and animate the market.
This is a seasonal position and this full-time on Thursdays and part time during the week. We need someone who can commit 10-12 hours per week during market season.
Please apply to:
Attn: Philip Stoop
When applying, please indicate that you saw this posting at FoodWork.ca.