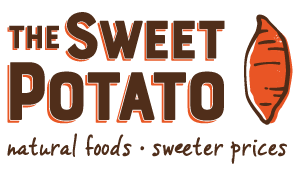 TORONTO JOBS
Position: Receiver, full-time
Organization: The Sweet Potato
Location: Dundas West & Keele, Toronto, Ontario
The Sweet Potato is a community-focused, full-service, organic and natural foods grocery store located in the vibrant Junction neighbourhood of Toronto.
We're looking for an enthusiastic individual who is available full-time (40 hours per week) to join our busy and growing store.
Your purpose in this role: To be responsible for the receiving and storing of incoming products, monitor the receipt and rotation of stock and for maintaining the receiving, storage and cooler facilities. Deliver excellent customer service to customers, colleagues, and suppliers.
Responsibilities include:
Receive and unload all deliveries from suppliers and distribute to appropriate departments and/or coolers.

Ensure accuracy of all deliveries and that all products are of high quality and report any discrepancies/issues to the management team.

Keep the exterior and interior receiving areas, storage and store areas clean and safe at all times by performing daily "housekeeping" as required, including sweeping, mopping, and equipment maintenance.

Comply with all company policies, especially as they related to Health and Safety, Food Safety, Customer Service, and equipment use.

Employ the Sweet Potato Customer Service standards to ensure that all suppliers and drivers are treated in a reasonable and fair fashion.

Handle merchandise returns as required.
We're looking for folks with…
Superior customer service, organizational and interpersonal skills

A minimum of 6-months experience in a similar position, working with perishable goods.

Ability to work with little supervision with a high standard for quality, attention to detail, and cleanliness.

Ability to work in a team environment

Ability to operate a forklift truck and knowledge of receiving/cooler facilities and equipment.

Are looking for permanent employment (i.e. not just a seasonal commitment)

Are capable of being on their feet, bending, and lifting 25kg consistently
Perks of working with us…
Join a fun, friendly, team who wants to see you succeed

Bike-to-work benefit program

Employee discount

Employee funded health & dental benefits

Paid sick days

Wage to commensurate with experience
How to apply...
The Sweet Potato is committed to equity and diversity in the workplace. Employment equity is a principle at the core of our business. We are committed to treating people fairly, with respect and dignity, and to offering employment opportunities based upon an individual's qualifications and performance that is free from discrimination and harassment due to race, ancestry, place of origin, ethnic origin, citizenship, creed (including religion), sexual orientation, gender identity and gender expression, age, relationship status, family status (including pregnancy and breast/chestfeeding), disability, and record of offences, in accordance with the Ontario Human Rights Code.
The Sweet Potato adheres to the Accessibility for Ontarians with Disabilities Act (AODA). As such, we strive to make our recruitment, assessment and selection processes as accessible as possible and provide accommodations as required for applicants with disabilities. If you require any accommodations at any point during the application and hiring process, please contact work@thesweetpotato.ca .
Please email your resume and cover letter to work@thesweetpotato.ca and let us know how much forklift experience you have. Include the position title and your name in the subject line of the email (eg. Job Title, Full Name). We're looking to hire asap, so please don't hesitate to apply!
Please indicate you saw this posting at FoodWork.ca.