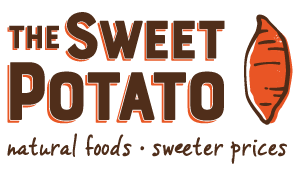 TORONTO JOBS
Position: Social Media and Events Coordinator
Organization: The Sweet Potato
Location: Toronto (Junction), Ontario
Job purpose:
The Social Media & Events Coordinator works with the Marketing Team to support various initiatives, processes, and practices to ensure the Sweet Potato meets its strategic goals with respect to brand recognition, community and digital outreach and engagement, and the general success of marketing campaigns.
Responsibilities:
The following is a list of the essential duties and responsibilities of this role. The tasks and time spent performing each task may vary as business needs require. The Sweet Potato maintains the right to modify job duties and responsibilities at its discretion.
Demos and Events 45%
Works with the marketing team to build a dynamic in-store and community experience with the execution of fun, brand-boosting, activations. You'll do this by:
Managing and growing the in-house demo program, including recruitment and training of the demo team, organizing, booking, reporting, and analyzing data on demos.
Conducting biweekly in-store informational sessions, highlighting TSP's special programs and in-house menu.
Providing 360-degree Customer Service by building and strengthening relationships with vendors, customers and TSP colleagues.
Working with community groups and local small business partnerships to create collaborative demos, presentations and events both in-store and within the neighbourhood.
Organizing TSP's annual events including the Baked Potato Block Party and Pumpkin Fest. You'll also work with a variety of stakeholders to boost our presence at community and BIA events like the Junction BIA's Solstice Fest and Winter Market and help organize fun TSP staff events.
Social Media 30%
Works with the Marketing team to create an engaging digital media presence that enhances in-store campaigns, echoes the store's superior customer service by turning customers into brand ambassadors, and expands our reach to new customers. To do this you'll:
Pitch ideas to strategically integrate social media campaigns in a meaningful way to support marketing initiatives including boosting store campaigns, product marketing, and turning digital fans into attendees at TSP events.
Write in a variety of voices across platforms to create captivating, punny and just plain great content.
Maintain a monthly and annual content calendar that aligns with TSP's values and marketing campaigns.
Set growth and engagement goals for our digital audience. Report on what's going on with our Social Media channels, by creating monthly performance reports focused on how to optimize towards objectives.
Stay on top of trends in social media, food, and culture to develop content that will resonate with The Sweet Potato's audience
Create a network of social media micro-influencers and brand ambassadors
Our community always talks, so at times we may need you to be on at off-hours, for instance, to manage our reputation or deescalate viral news.
Marketing Team Support 25%
The ideal candidate is tech-savvy with some graphic design experience. You're integral to creating web and print-ready materials using established brand guidelines and a variety of digital templates. You'll help create, edit, post and print:
Website updates including blogs, recipes, and marketing campaign landing pages.
The weekly Sweet Deals flyer
The weekly eBlasts using MailChimp
In-store signage including alerts, price signs, and informational signs
Essential Qualifications
2-3 years related experience in hands-on event planning and coordination
2-3 years of experience coordinating professional social media accounts
An excellent communicator, both in writing and in person
Demonstrated superior customer service skills, experience in customer service desirable
Strong computer skills: Well-versed with G Suite; experience with WordPress and Adobe Creative Cloud
A meticulous eye for detail, highly organized
To be successful in this role you are:
Responsible
Resourceful, a real problem-solver
A team player
Food handling certificate an asset
Experience working for a retail-based business an asset
Available to work weekends as required for special events
Available to work Saturdays ongoing
Physical Activity & Working Conditions:
Sitting at desk 85%, away from desk 15%
Indoor office environment, lifting up to 10 kg
Ability to travel when required (minimal)
No special PPE use required
Working Hours & Benefits:
On-site 4 day work week, Saturdays are required
$40,000 - $50,000 annualized to 32 hours per week
Health & Wellness Benefits Plan
Apply: Send resume and cover letter to work@thesweetpotato.ca with the subject: [Last Name] Marketing Application. Resumes will be accepted until March 1, 2020 at 11:59pm.
Please indicate you saw this posting at FoodWork.ca.