SUMMER JOBS
Position: Eco Garden Coordinator
Type: summer job / age 30 & under
Organization: Camp Kawartha
Location: Douro-Dummer, near Peterborough, Ontario
Transportation & housing: see below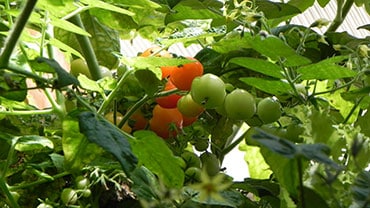 Camp Kawartha is an award-winning organization whose mission is to foster positive stewards of our natural and human communities. We are continuing to find creative ways of incorporating stewardship into the culture of our summer camp.
We are seeking a motivated youth with an interest in horticulture, organic gardening and education. The Eco Garden Coordinator will be responsible for establishing and maintaining the camp's organic gardens, enhancing the camp's biodiversity and overseeing a composting system.
Contract: June 17th – August 16th, 2019 (9 weeks).
Wage: $15 per hour for 30 hours per week.
This position is funded through Canada Summer Jobs (CSJ). To be eligible, applicants must be between 15 and 30 years of age at the start of the employment.
General Duties:
Assist in the design, creation and maintenance of new organic gardens and pollinator gardens at Camp Kawartha's main site
Maintains and enhances existing gardens at Camp Kawartha's main site (Douro-Dummer) and the Camp Kawartha Environment Centre (Peterborough)
Plants, maintains and enhances plants in our straw bale solar green house
Assists the Food Services Department to grow fresh, nutritious food
Assists in the implementation of our Healthy Foods Program
Managing and helping with a children's garden patch
Develop a viable composting system
Promotes our "Thank a Farmer Program." ensure students and campers are aware of where their local food is sourced.
Teaches principles such as; companion planting, helpful and harmful insects and animals and 'pest' management and the lifecycle of different types of plants, as well as the different periods of the growing season, indigenous plants to Southern Ontario and their significance nutritionally and traditionally.
Encourages use of alternative energy sources such as our solar oven, and solar parabolic cooker, to prepare food.
Assist with general landscaping at the Camp Kawartha Environment Centre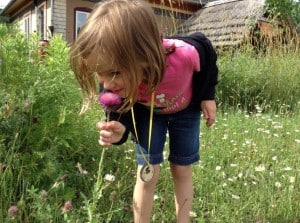 Qualifications & Abilities
Experience and/or formal training in gardening and horticulture
A strong interest in stewardship and environmentalism
Creative and dynamic educator. Able to inspire colleagues and campers to become positive stewards.
Proven ability to organize, deal with logistics and complexity
Exhibits a high degree of initiative and self-direction; good analytical, organizational and high level of oral and written communication skills
Computer skills including word processing and data management
Ability to work with tact and discretion, good public relation skills, good project management skills
Education:
High School/College or University graduate in a related field.
Requirements:
Must have clear Criminal Record/Vulnerable Sector Check
Standard First Aid & CPR
Transportation & housing: We are located on the shore of Clear Lake, just north of Peterborough. Affordable rental housing is available in Peterborough, a 25 minute drive away. Candidates will need their own transportation and accommodations (carpooling options may be available). 
Camp Kawartha is an equal opportunity employer that strives for inclusion and diversity.
---
Please email a resume and covering letter identifying the position you are applying for to:
jobs@campkawartha.ca
Deadline for Applications: Friday, May 24, 2019
Thank you for your interest in Camp Kawartha. Only those selected for an interview will be contacted.
When applying, please indicate that you saw this posting at FoodWork.ca.