SUMMER STUDENT JOBS
Position: Community Garden and Education Coordinator
Type: summer jobs / age 30 & under
Organization: Riley Park Community Garden
Location: Vancouver, BC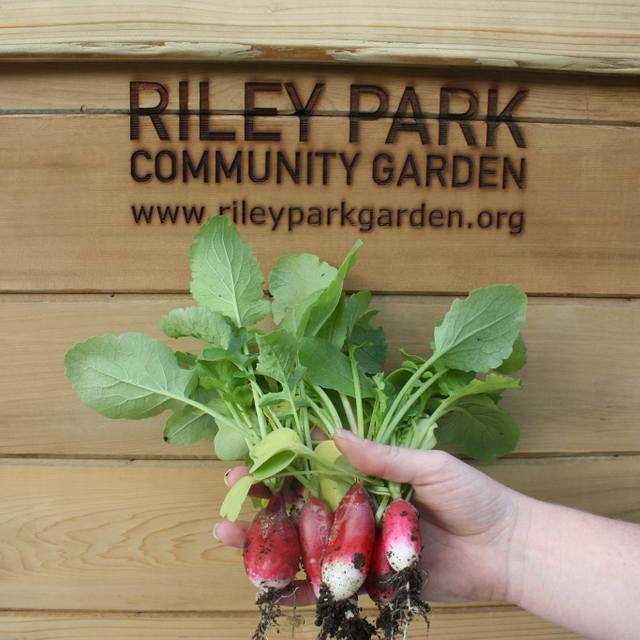 The Riley Park Community Garden is a project of Little Mountain Neighbourhood House. The garden is a community space tackling food security while enhancing community engagement. http://www.rileyparkgarden.org
The position will support an innovative model for food security with residents of the Riley Park area of Vancouver. This unique garden supports food growing, and special events. We are a shared garden, there are no individual plots. Most of the beds are common with various produce grown. We support our LMNH Settlement Services clients, the residents in the Modular Housing, seniors and other vulnerable community residents with the produce and our activities. We have a large selection of native plants, offer potlucks and celebrations and are places of learning for the schools and community groups.
The position will be knowledgeable on gardening to be able to support the Community Volunteer Gardeners and other groups on their Work Parties, document attendance, maintain the Potting Studio in the Riley Park Fieldhouse. The position will support community members in workshops, work parties and harvest celebrations. They will have the knowledge and skills to offer workshops and provide gardening education for all ages. They will document and share on social media the successes and progress of the seasonal garden. This includes highlighting the diversity of people that use the garden as a place-based gathering centre. This includes children, youth, seniors, newcomers and populations served by the Little Mountain Neighbourhood House.
For more information, visit http://www.rileyparkgarden.org
Required Qualifications
Must meet Canada Summer Jobs requirements:
To be eligible, you must:
Be between 15 and 30 years of age at the start of employment
Be a Canadian citizen, permanent resident, or person to whom refugee protection has been conferred under the Immigration and Refugee Protection Act
Be legally entitled to work in Canada in accordance with relevant provincial/territorial legislation and regulations
Confident gardening ability
Knowledge and skills to offer place based and garden workshops and education
Social media skills and familiar with websites and mail chimp
Demonstrates respect and empathy for all
Have a phone and access to a computer
Able to pass a criminal background check
A valid driver's license is an asset
Physically fit and happy to work outdoors
Key Details
8 weeks, 30 hours per week
$16/hour
Starts either June 15 or July 3
Reporting and Mentoring
Report to the Community Engagement Coordinator, Little Mountain Neighbourhood House. The position will begin by doing a calendar work plan with highlighted dates including work parties, special events and community milestones. The position will participate in General and Green Team meetings, and is expected to participate in leading work parties. Photo documentation, social media and log book maintenance are part of this work. Work will include Saturdays. The position will have access to several knowledgeable community mentors including Master Gardeners, professors and community experts.
How to Apply
Email a short cover letter and resume in one document to:
joanne_mackinnon@lmnhs.bc.ca
with your name and the name of the job title with your preferred start date. Review of applications begins immediately. Once filled, the applications will be closed. Due to the high volume of applications, only those shortlisted will be contacted.
When applying, please indicate that you saw this posting at FoodWork.ca.