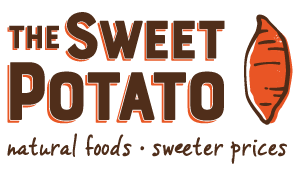 TORONTO JOBS
Position: Porter
Company: The Sweet Potato
Location: Toronto (Junction), Ontario
The Sweet Potato is a growing local & natural foods focused grocery store in Toronto's west end neighbourhood, the Junction. 
Porter, full time
Purpose: To facilitate us delivering a high level of customer service by ensuring that all areas of the business are neat, clean, free from clutter, and safe.
Responsibilities: The following is a list of the essential duties and responsibilities of this role. The tasks and time spent performing each task may vary as business needs require. The Sweet Potato maintains the right to modify job duties and responsibilities at its discretion
Breakdown and bale cardboard.
Empty recycling, organic, and trash receptacles in all areas of the store.
Maintain exterior areas of retail store (parking lot, store front, receiving bay)
Maintain cleanliness of the retail floor and backroom throughout the day, practicing clean-as-you go procedures (including, but not limited to: sweeping, mopping, vacuuming, surface cleaning, etc.).
Maintain cleanliness of the retail customer washroom.
Refresh reusables in all washrooms and prep areas (toilet paper, paper towels).
Maintain cleanliness, sanitation, and organization of janitorial room including inventory of supplies and equipment.
Seasonal outdoor maintenance: snow removal, maintenance of planters, etc.
Maintain safety of facilities, including changing light bulbs, reporting equipment breaks, etc.
Customer Service:
Smile, greet and engage with every customer that comes into your work area in the store.
Assist customers with questions in a prompt, friendly and courteous manner.
Report customer suggestions, comments, and complaints utilizing the appropriate forms.
Other Responsibilities:
Assist in other departments with special tasks as needed.
Perform other tasks assigned by Store Manager or Manager-on-Duty.
Experience & Qualifications:
Customer Service experience desirable
Cleaning and/or maintenance experience an asset
Physical Activity & Working Conditions:
Predominantly walking, standing, kneeling, bending and lifting
Indoor retail environment and outdoor storefront, parking and receiving areas
Lifting up to 20kg
Hours of Work, Pay & Benefits:
11:00am - 7:00 pm Tuesday to Saturday
$15/hour to start
Comprehensive Employee Health & Wellness Plan
To apply:
Email manager@thesweetpotato.ca with letter of interest and resume by Friday, February 21st at 11:59pm.
Please indicate you saw this posting at FoodWork.ca.