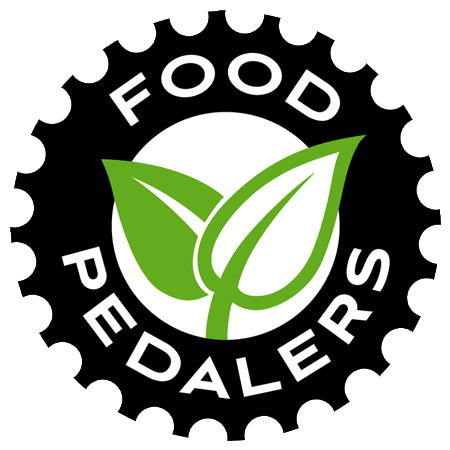 JOB POSTING
Vancouver Food Pedalers Co-op seeks a farm assistant
Position: Farm assistant @ certified organic urban farm
Organization: Vancouver Food Pedalers Cooperative
Location: Vancouver BC
The Food Pedalers is an urban farm and worker's cooperative located in the Strathcona neighbourhood of Vancouver. We have been growing Vancouver's finest microgreens since 2009 and delivering by bike to grocers, restaurants, and farmers markets.
Job Description:
As a Farm Assistant you will assist with and learn the full spectrum of microgreen production.
Farm tasks will include:
Greenhouse crop work
Harvesting and packaging
Bicycle deliveries
Tray preparation
Tray washing
General site maintenance and cleaning
Requirements
Essential
Willingness to work in adverse (and awesome) weather conditions – we work outdoor all year round!
Passionate about local food with an interest in sustainable and organic agriculture
Drivers license for winter farmer's markets at Nat Bailey
Physically fit – able to lift and carry 50 lb seed bags and able to bike a trailer to Trout Lake market with a couple hundred pounds of equipment (don't worry, it's an electric bike!)
Cell phone with data (for bicycle deliveries – Quickbooks does not use very much data)
Confident cyclist with good knowledge of Vancouver geography and its bike paths – we deliver from Commercial Drive all the way to Kerrisdale
Ability to work at a quick pace!
Desirable
Farming and/or greenhouse knowledge and experience is a strong asset
Social media promotion, business acumen, customer outreach
Interest in the worker cooperative model of Food Pedalers
Basic bike maintenance skills and knowledge
Prospects: While initially focusing on the growing and cultivation of crops, the right candidate will have the opportunity to gain experience in all aspects of the business under the guidance of experienced farmers. We're hiring with a long-term focus and the right applicant will share this outlook. Three of the current cooperative owners began as employees before buying into the co-op over a year ago.
Hours: Part-time, ~28 hrs to begin
Monday: 4 to 5 hours
Thursday: 5 hours
Friday: 8 hours
Saturday: 9.5 to 10 hours
Flexible availability is a must for this position. As there are so few of us, hours are often covered by others as we all schedule weekends away or vacations. There are other days that may also be available in time. Sundays and Wednesdays could be added in time, after you are able to be alone on the farm. They are generally just 4-hour days.
Starting Wage: $13.00/hr
To apply:
Please send your resume and cover letter to:
info@foodpedalers.ca
as soon as possible. Only those selected for an interview will be contacted.
Closing date for applications: July 10
Start date: Roughly mid-July (as soon as we are able to interview candidates and make selection). Ideally we have someone ready to go July 9th.
When applying, please indicate that you saw this posting at FoodWork.ca.