BOARD POSITIONS
Role: Member, Board of Directors
Type: board of directors / volunteer
Organization: Sorauren Farmers' Market
Location: Downtown Toronto, Ontario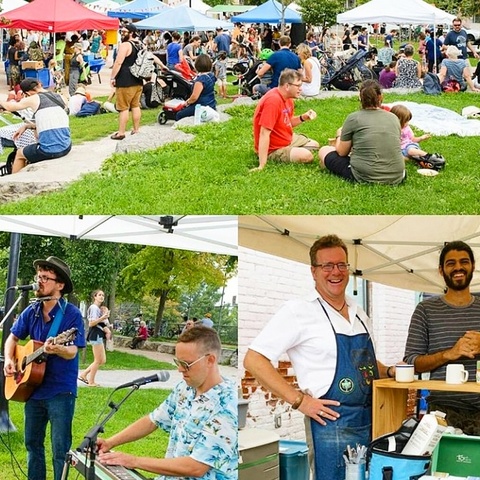 About Sorauren Farmers Market Association (SFMA):
In late 2018, after the Westend Food Co-op closed its doors, community members and farmers incorporated the Sorauren Farmers' Market Association so that everyone could continue to enjoy one of the oldest community farmers markets in the city. The Market is over 10 years old, and we're committed to making local, sustainable food accessible to our community, supporting family farms and artisan food producers and making this neighbourhood one of the best in the city.
The Opportunity
We are seeking two to four community members to join the Board of Directors. As someone who is passionate about this community and local food, you will work with farmers, vendors, volunteers and the Market Manager to guide the operations of the market and ensure its continued success.
About once a month, we meet after the Market (about 8pm on Monday nights) for an hour to review the finances and budget, provide guidance and support to the Market Manager, and develop and approve policies. Outside of these meetings, we discuss matters by email and support the Market's fundraising and promotional efforts.
Directors are expected to be advocates for the role of the Farmers Market in the community and to be active in promoting the Market and its initiatives.
Qualifications
The ideal candidate will have the following qualifications:
a commitment to the mission of Sorauren Farmers Market Society;

prior nonprofit governance experience;

comfort contributing to in-person group meetings, as well as online; and

availability to meet in-person, after markets on Monday evenings
Application Process
Please submit to Board member Helen Acraman:
soraurenfarmersmarket@gmail.com
a cover letter outlining your interest in this opportunity and where you feel your skills would be most put to use.
When applying, please indicate that you saw this posting at FoodWork.ca.