VOLUNTEER POSITION
Position: Fundraiser
Organization: Maasai Conservation Fund
Location: from home, anywhere in Canada
Help us implement a permaculture project in Tanzania!
The Maasai Conservation Fund is a small group of volunteers in Canada. We work in partnership with the Maasai people of Makuyuni Village in Tanzania to respond to challenges and opportunities identified by the village elders. Our work depends entirely on donations from our supporters. All donations go to helping the people of the Makuyuni Village and the surrounding area.
Our current project addresses the lack of food security for the people; many simply do not have enough to eat. Village elders have asked us to help develop a permaculture farm. We need you to raise the funds to implement the permaculture design developed by a consultant for the grounds of Nashipay Maasai School, to provide permaculture training to villagers who will then develop plans for surrounding areas, and to implement those plans. Funds are needed to pay for permaculture training, skilled labour, earthworks, fencing, tools, seeds and trees. We estimate that you will need to raise $65,000. Additional money raised will be put towards the development of a medical clinic and an adult education facility.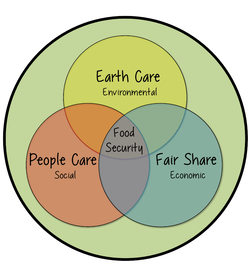 We are looking to add a volunteer (unpaid) member to our team who can assist us in fundraising initiatives. If you have a passion for helping those in need and enjoy fundraising — please contact:
info
maasaiconservationfund.org*
Please indicate you saw this posting at FoodWork.ca.
*Email: The e-mail address above has been masked to prevent spam. Please copy the address or type it manually, add the @ sign, remove "mask" and any spaces.