VOLUNTEER POSITION
Position: Urban Pantry Steering Committee Member
Organization: Urban Pantry
Location: Barrie, Ontario
Position Description
Urban Pantry's mission is to strengthen the community of Barrie by fostering a connection between its citizens and their environment, through supporting the increase and diversification of a sustainable local food system.
The Purpose of Steering Committee is:
To network and collaborate to leverage resources across the local food system in Barrie
Encourage self-empowerment by developing knowledge exchange, training, and mentorship opportunities for member organizations
To determine sources of, and develop and/or support applications for funding
Advocate for policies that enable urban agriculture activities Steering Committee members:
Attend meetings as scheduled;
Identify agenda items for discussion to the Chair;
Review previous minutes to ensure accuracy for approval;
Facilitate an equitable distribution of tasks amongst planning group members;
Actively participate in discussions and decision making; and other tasks as noted in the Terms of Reference, which will be sent to new members upon joining.
This is an ongoing position
---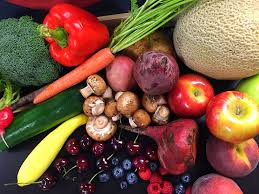 Project Description
Urban Pantry is a collaboration of like-minded individuals and groups working together on urban agriculture and community cooking initiatives. Currently, the Urban Pantry is a program of the CMHA (Canadian Mental Health Association), funded by the Ontario Trillium Foundation through a Grow grant. The grant outcome, under the Prosperous People stream, is: people who are economically vulnerable have access to services that enhance their financial stability. Over the next 3 years, Urban Pantry will deliver food-growing and food skills programming in Barrie. By 2021, there will be 7 new community gardens in Barrie, including a youth & wellness garden at the CMHA. There will also be food skills workshops, food handler certification training, and an expansion of the Barrie Good Food Box program. Contact us if you would like to get involved!
Location:
Barrie
To apply please email:
admin
urbanpantrybarrie.ca*
When applying, please indicate that you saw this posting at FoodWork.ca.
*Email: The e-mail address above has been masked to prevent spam. Please copy the address or type it manually, add the @ sign, remove "mask" and any spaces.