WORK EXCHANGE / VOLUNTEER
Position: Organic farm volunteers farm hand
Type: volunteer / work exchange for food, accom., more (see below)
Organization: Plum Ridge Farm
Location: Interlake, (45 minutes North of Winnipeg), Manitoba
About Plum Ridge Farm
We have both Commercial & Non-Commercial operations
Family home and garden - rural, Farm, Homestead, Market Garden, Mixed Farm, Orchard, Vineyard
Area of my property: 200.00 acres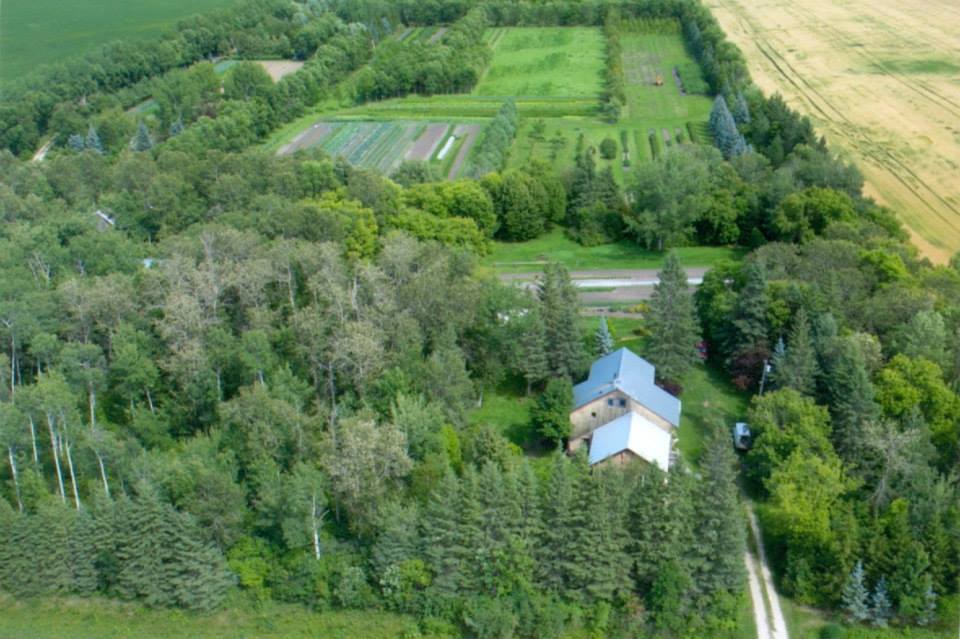 Not Certified Organic: Our farming methods and practices are consistent with organic practices and we are working towards organic certification. We use biological pest control, composting, crop rotation, green manure, mulching, no-till agriculture, permaculture, without chemicals or pesticides. On our farm we have five bee hives, do all sorts of arts and crafts, I bake bread, we sell fruits and vegetables to the community and cut wood for firewood. Besides having a very large garden, we also have horses, cows, sheep, llama, chickens, turkeys, cats, dogs and lots of bees. Over the years, we have tried arts and crafts, baking, honey, knitted-ware, preserves, skin-care products, soaps, stone milled flour, teas, wool, yogurt kefir and kombucha.
Volunteering at Plum Ridge
We can easily pick up volunteers in Winnipeg.
We have hosted a number of volunteers in past years and have found that:
a) Single people work out well on our farm - rather than couples and families,
b) Those who are energetic and are able to work independently are the most satisfied with their experience,
c) Volunteers who can stay for at least a month are able to become competent with their new skills.
d) We absolutely cannot accommodate volunteers with pets
I am proud mama of eight wonderful children. We are a multicultural blend that makes us rather unique. Our small farm is in rural Manitoba about an hour drive from Winnipeg. We homeschool and all the children play piano, violin/fiddle, sing in a choir and take karate. We encourage volunteers to bring along any portable musical instruments and join in the fun.

Spring 2017, we have plans to build a rocket mass heater for the cabin, an earthbag building in front of the root cellar, and numerous other medium sized projects. Our farm is mixed so there are animals to care for (3 cows, 5 horses, llama, sheep, ducks, turkeys, chickens cats and dogs) and a huge vegetable garden to tend. Our farm is also a U-pick fruit farm with apples, cherries, Saskatoons, chokecherries, raspberries, rhubarb and asparagus.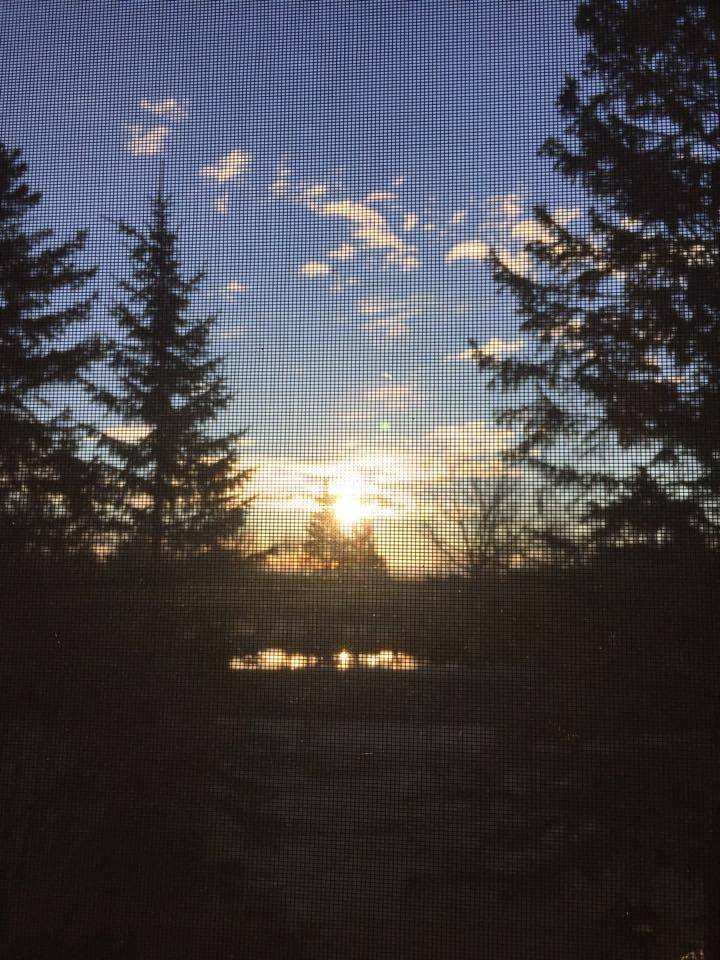 Our geographic location makes it easy to use our family membership to Oak Hammock Marsh Interpretive Centre and we are half hour drive from the world famous Narcisse Snake Dens. If learning basket weaving is your ambition, there are ample willows to allow you to practice and our quarter section of land is teeming with wildlife.

Closer to home, I maintain a tidy (as much as 6 kids will allow) house and yard and am consistent with feeding my family the best possible food. At the top of this list is of course home grown followed by what is locally available. Any guest who opts to join us would be expected to help out in the garden with weeding and harvesting, helping with chores, sharing appropriate knowledge with the children, and doing light housekeeping alongside other family members. We try to work as a team and would expect our guest to become a temporary family member. Our home is spacious and has an extra private bedroom, a 100 year old refurbished log cabin or the self contained suite over the barn can be used if more privacy is desired.
If interested, please contact:
kaiti94
mts.net*
with subject: farm volunteer.
In your email, please describe your interests; as well as which days, weeks or months you are considering/available; and how we can contact you (a phone number if possible).
When applying, please indicate that you saw this posting at FoodWork.ca.

*Note: The e-mail address above has been masked to help prevent spam. Please copy the address and replace "mask" with @ .
Note: This posting is provided on an "As Is" basis and for general informational purposes only. People and Planet (also known as "FoodWork") is not responsible for the content, accuracy, timeliness, completeness, legality, reliability, quality or suitability of this posting. We do not screen or endorse the organizations or individuals involved. If you decide to accept an offer of employment, volunteering or any other arrangement, you do so at your own risk and it is your responsibility to take all protective measures to guard against injury, abuse, non-payment or any other loss. Please read our full Terms & Conditions.