VOLUNTEER POSITIONS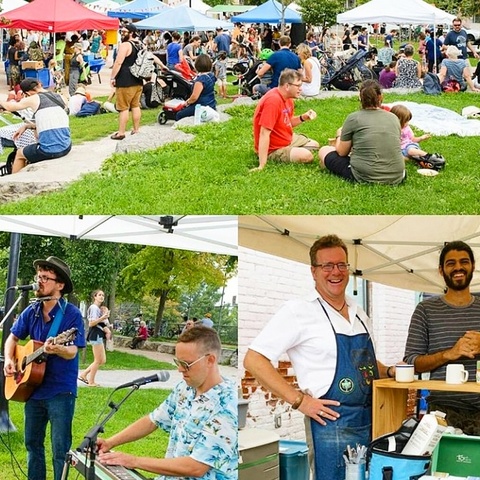 Feel good! Eat well! Give back!
Position: Summer Season Volunteers
Organization: Sorauren Farmers' Market
Location: Downtown Toronto, Ontario
Sorauren Farmers' Market has been a welcoming hub providing wholesome fresh food and community connection since 2008. We provide support to local sustainable farmers and producers, and work opportunities for those marginalized from the labour market. Generating relationships and dialogue around gardening, sustainable farming and healthy food and implementing measures to lessen the Market's environmental impact are core aims.
Become a Sorauren Superstar this summer with the Sorauren Farmers' Market and enjoy camaraderie with other volunteers, fresh air, exercise and the satisfaction of a job well done! Perks abound and you will get to know the magical vendors and farmers who make our Market so special. We have a variety of activities and shifts to suit your schedule. Market takes place on Mondays between 3-7pm in the Roncesvalles neighbourhood. Set up starts at 1pm.
Take a look at our website and volunteer page: soraurenmarket.com
Contact us through the website or email Helen with your availability and interests:
soraurenfarmersmarket@gmail.com
We look forward to meeting you! Go Team!!
Please indicate you saw this posting at FoodWork.ca.