EMPLOIS MONTREAL JOBS
Titre : Technicien.ne en comptabilité et administration / Accounting and Administration Technician
Organisme : Le Dépôt centre communautaire d'alimentation
Lieu : Montréal, Québec
Nous sommes actuellement à la recherche d'une personne organisée, polyvalente et autonome, passionnée autant par les chiffres que par la justice alimentaire pour rejoindre Le Dépôt au poste de technicien.ne en comptabilité et administration. Au sein de notre équipe, cette personne travaillera en étroite collaboration avec la directrice de l'administration et avec l'ensemble de l'équipe pour assurer l'efficacité de la gestion financière et des processus administratifs. La personne idéale à ce poste prend des initiatives, possède un sens aigu de la planification et du suivi; une bonne attention aux détails et une excellente habileté à résoudre les problèmes.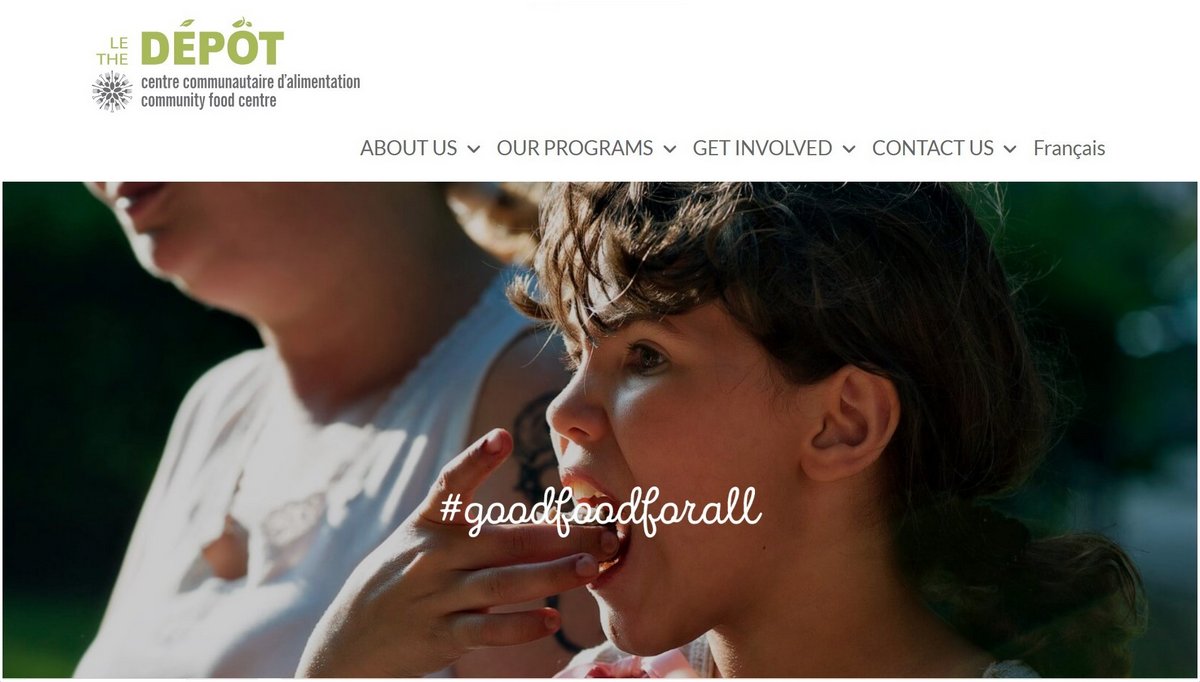 Qui sommes-nous?
Un organisme sans but lucratif fondé en 1986 qui travaille en collaboration avec des partenaires communautaires pour s'attaquer aux causes fondamentales de la faim et de la pauvreté dans Notre-Dame-de-Grâce (NDG) et dans les quartiers avoisinants. Nous offrons plus de 20 activités reliées à l'alimentation, réparties en 4 volets: cultiver, cuisiner, partager et mobiliser. Pour en savoir plus, visitez-nous!
Le Dépôt vise à créer une culture organisationnelle fondée sur les parties prenantes, où l'anti-oppression et l'anti-racisme sont des pratiques vivantes et incarnées. Pour y parvenir, nous souhaitons recruter une équipe représentative des diverses identités et
expériences vécues de NDG, afin que notre travail soit réalisé par et pour notre communauté.
Responsabilités et tâches principales :
Gestion financière (60%):
Dans ce rôle vous contribuerez à planifier, organiser et contrôler le cycle comptable complet
Préparer et effectuer les dépôts bancaires et gérer les comptes à recevoir;
Préparer les paiements de factures des fournisseurs et gérer la petite caisse;
Faire des recommandations à la direction concernant les achats ou les dépenses de fonctionnement du bureau;
Ordonner et recevoir les commandes et maintenir une bonne relation avec les fournisseurs;
Effectuer la vérification des entrées de données dans le système comptable;
Consolider et vérifier les informations nécessaires à la préparation des états financiers périodiques;
Préparer les données pour la paie et mettre à jour les banques d'heures (vacances, maladie, personnelles)
Concilier les comptes bancaires de l'entreprise (payables et recevables);
Produire les documents annuels demandés par les différents paliers de gouvernement et les partenaires;
Participer à la préparation du dossier de vérification externe et à la fermeture de l'année financière;
Participer à l'élaboration du budget de l'organisation.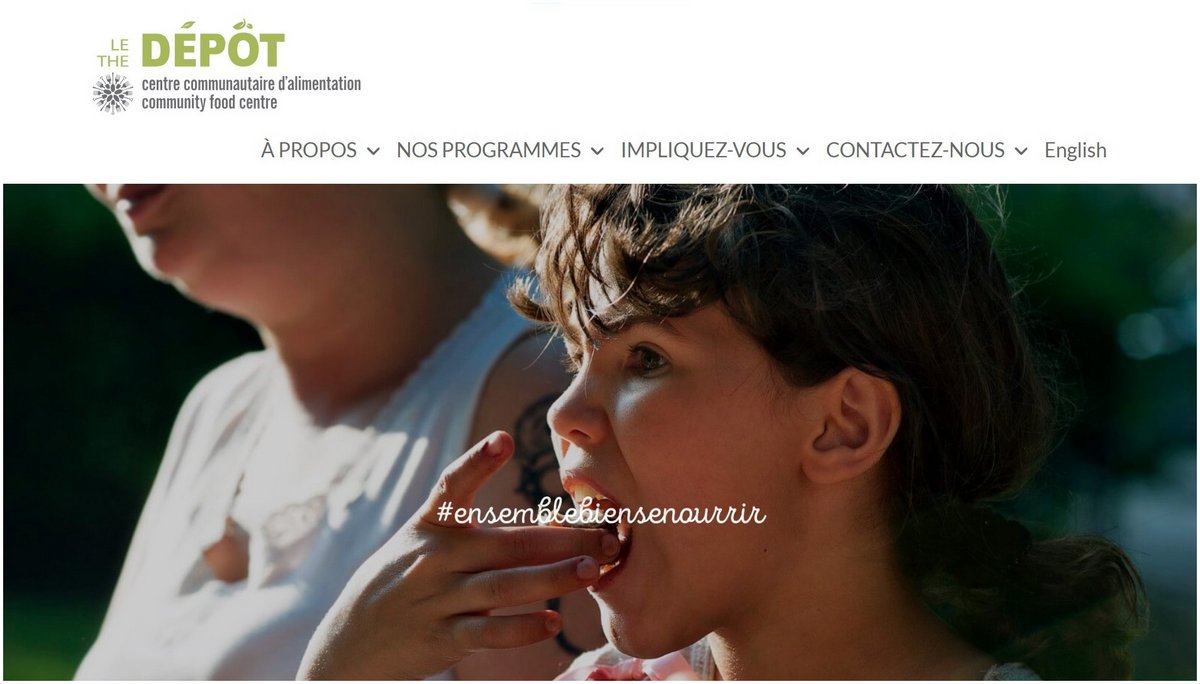 Administration générale (35%):
Apporter un soutien administratif aux divers programmes du Dépôt;
Coordonner les processus d'embauche et d'intégration des employés et tenir à jour les dossiers des employés;
Soutenir la directrice de l'administration dans la gestion des dossiers suivants: santé et sécurité; assurance collectives, assurances commerciales , des dirigeants et des bénévoles et tout autre dossier à la demande;
Créer des documents de procédure et tenir à jour d'autres documents de formation et de référence pour les employés
Coordonner le travail de la réceptionniste, des bénévoles travaillant à la réception et assurer leur remplacement à l'occasion;
Établir (et assurer le suivi) des horaires pour la permanence du bureau et pour la réalisation des tâches collectives (entretien des plantes, entretien de la cuisine, des espaces partagés, etc.);
Effectuer les tâches relatives à l'intendance des donateurs: recevoir et traiter des dons, créer des reçus d'impôt, envoyer des remerciements, mettre à jour la base de données des donateurs etc.);
Participer à la gestion stratégique et opérationnelle de l'organisme;
Participer activement à la planification des événements annuels et de mobilisation de la communauté;
Soutien informatique et gestion des ressources matérielles (5%)
Veiller à la bonne affectation, au bon fonctionnement et à la maintenance des fournitures, des équipements et du mobilier de bureau. Cela inclut les équipements informatiques, la papeterie, le système téléphonique, etc.;
Assister le technicien en informatique dans l'installation et la mise à jour de logiciels de traitement de texte, de tableurs, de bases de données, d'Internet, et d'autres logiciels sur les postes de travail des employés.
Assister le technicien en informatique dans le dépannage, le diagnostic et la résolution des problèmes mineurs des systèmes informatiques.
Qualifications requises
Expérience avec l'ensemble du processus comptable en entreprise et connaissance des normes et principes comptables. Minimum de deux 2 ans d'expérience avérée dans un poste comptable ou administratif;
Excellente communication en français à l'oral et à l'écrit et pouvoir tenir une conversation en anglais afin de communiquer efficacement avec nos participants, visiteurs et donateurs;
Bonne connaissance des logiciels comptables, de la suite Office (Excel avancé) et du Disque Google;
Forte attitude à l'égard du service à la clientèle, excellentes compétences interpersonnelles;
Être orienté vers l'action et les résultats;
Polyvalence, bon sens de l'organisation et forte capacité à fixer ses priorités;
Excellente capacité d'analyse, de synthèse et souci du détail;
Capacité avérée à prendre des initiatives, à résoudre des problèmes et à développer des processus avec succès.
Forte autonomie et capacité à travailler en équipe;
Être débrouillard.e et à l'aise avec l'outil informatique.
Atouts :
Connaissance du logiciel Quickbooks en ligne
Formation professionnelle ou expérience dans le domaine du soutien informatique.
Intérêt pour les systèmes alimentaires et les questions liées à la sécurité alimentaire
Conditions de travail :
Salaire de 25$/h, 35h/semaine, contrat deux ans avec possibilité de renouvellement.
Indemnités de vacances de 6% ( desquels une semaine est affectée aux vacances d'été du Dépôt en août). 9 jours fériés payés, congés supplémentaires en fin d'année, jours de congés maladie et personnels.
Assurance maladie collective et ( dentaire partielle) après une période probatoire de 3 mois
Un environnement de travail positif avec un personnel motivé et une forte éthique de travail.
Entrée en poste: dès que possible
Comment postuler :
Pour postuler, veuillez envoyer votre CV et lettre de motivation à emploi@depotndg.org ou venez le déposer en personne dans notre espace de programme (6450 Somerled) ou au bureau (6505 avenue Somerled). 
Veuillez indiquer que vous avez vu cette offre sur FoodWork.
Date limite pour postuler: Il s'agit d'un processus continue, veuillez postuler dès que possible. Nous examinerons les
candidatures au fur et à mesure qu'elles nous parviendront.
Date de début: le plus tôt possible.
Des questions sur l'emploi ou le processus d'application? Veuillez nous joindre au courriel office@depotndg.org
Nous vous encourageons à postuler même si vous ne possédez pas TOUTES les qualifications que nous recherchons
---
MONTREAL FOOD SECURITY
We are currently looking to hire an organized, versatile, self-starter who is passionate about numbers and food justice
to join The Depot in the position of Accounting and Administration Technician. As part of our team, The person will
work closely with our Director of Administration to keep our financial management and administrative processes
running efficiently. The ideal candidate for this position takes initiative, has a strong sense of planning and follow-up, a
good attention to detail and excellent problem-solving skills.
Who are we?
Founded in 1986, The Depot Community Food Centre is a community-based non-profit organization that works
collaboratively with its community to address the root causes of hunger and poverty in NDG and the surrounding areas
in a manner that ensures dignity, engagement and the development of human potential. We offer over 20 food-based
programs to support the food security and healthy eating habits of youth, families and individuals. Our activities are
built around four main pillars: share, grow, cook and mobilize. To learn more about us https://depotmtl.org/en/
The Depot is working towards creating a stakeholder-informed organizational culture, where anti-oppression and anti-
racism are living and embodied practices. To achieve this, we aim to recruit a team that is representative of NDG's
diverse identities and lived experiences in order for our work to be by and for our communities.
Key Responsibilities/Tasks
Accounting and financial management (60%):
In this role, you will be involved in planning, organizing, directing and controlling the complete accounting cycle.
? Prepare and make bank deposits, manage accounts receivable;
? Prepare supplier invoice payments and manage petty cash;
? Make recommendations to senior management team regarding purchases or office operating expenses;
? Order and receive orders and maintain good relations with suppliers;
? Verify data entries in the accounting system;
? Consolidate and verify information required to prepare periodic financial statements;
? Prepare payroll data and update time banks (vacation, sick, personal).
? Reconcile company bank accounts (payable and receivable);
? Produce annual documents requested by various levels of government and partners;
? Participate in the preparation of documents for the audit file and fiscal year-end ;
? Participate in the preparation of the organization's budget.
General administration (35%):
? Provide administrative support to all Depot programs;
? Coordinate employee hiring and integration processes and maintain employee files;
? Support the Director of Administration in managing the following files: health and safety, group insurance,
commercial insurance, Board of directors' and volunteers' insurance, and any other files as requested;
? Coordinate receptionist's work and volunteers who work at the front desk, and occasionally replace them
? Set and follow up schedules for office permanence and for collective tasks (watering plant, shared spaces
maintenance, etc.);
? Perform donor stewardship tasks: receive and process donations, create tax receipts, send thank-you notes,
update donor database, etc.);
? Participate in the organization's strategic and operational management;
? Actively participate in the planning of annual events and community mobilization;
IT support and material resources management (5%)
? Ensures the proper allocation, operation and maintenance of office supplies, equipment and furniture. This
includes computer equipment, stationery, telephone system, etc;
? Assist the IT technician in installing and updating software for word processing, spreadsheets, databases,
Internet, and other software on employee workstations.
? Assists the IT technician in troubleshooting, diagnosing and resolving minor computer system problems.
Required Qualifications
? Experience with the entire accounting process and knowledge of accounting standards and principles.
Minimum of 2 years' proven experience in an accounting or administrative position;
? Excellent oral and written communication skills in French, and the ability to hold a conversation in English in
order to communicate effectively with our participants, visitors and donors;
? Good knowledge of accounting software, Office suite (advanced Excel) and Google Drive;
? Strong customer service attitude, excellent interpersonal skills;
? Action and results-oriented;
? Multi-tasking, good organizational skills and strong ability to set priorities;
? Excellent capacity for analysis, synthesis and attention to detail;
? Proven ability to take initiative, solve problems and develop processes successfully.
? Strong autonomy and ability to work as part of a team;
? Resourceful and comfortable with IT tools.
Assets
? Knowledge of Quickbooks online software
? Professional training or experience in IT support.
? Interest in food systems and food security issues
Work conditions
? 25/hr wage, 35h/week, two-year contract with possibility of renewal.
? Vacation pay of 6% (of which one week is reserved for the Depot's summer vacation in August). 13 paid
holidays, additional year-end vacations, sick and personal days.
? Group health insurance and (partial dental) after a 3-month probation period.
? A positive work environment with motivated staff and a strong work ethic.
? Start date: as soon as possible
How apply:
? To apply, please send your CV and cover letter to emploi@depotndg.org or
drop it off in person at our program space (6450 Somerled) or office (6505 Somerled Avenue).
? Application deadline: This is a rolling process, please apply as soon as possible. We will review applications as
they come in.
? Start date: as soon as possible.
? Questions about the job or the application process? Please contact us at office@depotndg.org
We encourage you to apply even if you don't have ALL the qualifications we're looking for
Please indicate you saw this posting at FoodWork.