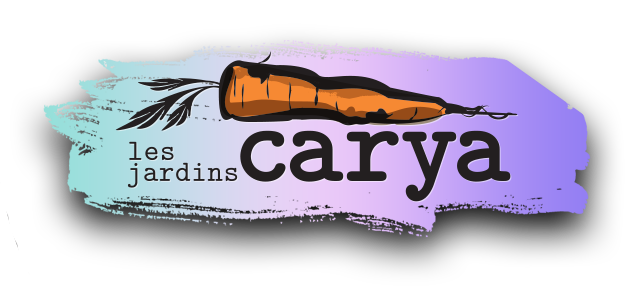 EMPLOIS MONTREAL JOBS
Position: Organic Farm Delivery Driver
Organization: Les jardins Carya
Location: Senneville, Quebec
Our farm:
Les jardins Carya is a five-acre organic vegetable farm located in Senneville, Quebec, on the Island of Montreal. We grow a little of everything, and a lot of field and greenhouse grown salad greens, tomatoes, and microgreens. Our focus is high-quality vegetables and amazing customer service. We proudly supply local restaurants, cafeterias, and small grocery stores with our products year-round, and offer our fresh produce to a market-style CSA at two weekly Farmer's Markets. We are located a 15-minute bike ride from the waterfront college town of Ste-Anne-de-Bellevue, and a 30-minute drive/train from downtown Montreal.
Posting:
The Organic Farm Delivery Driver performs the task of delivering wholesale goods efficiently and effectively to our clients 3-5 days a week.
Wages: Compensation will be determined based on the selected candidate's experience.
Description:
Make deliveries to customers within the surrounding area of the farm and downtown Montreal
Assist with loading and unloading the products
Ensure transportation to the destination and respect delivery deadlines
Make sure all of the orders are correct
Provide quality customer service and communication with our clients
Collection of cash payments as needed
Collection of bins from previous orders
Know and apply the highway safety rules
Free organic produce
Job Requirements:
Valid Class 3 driver's licence
3 to 5 years of relevant experience
Excellent driving record
Concern for workplace health and safety
Good physical condition
To apply, please e-mail your resume and a brief covering letter to:
apply@jardinscarya.com
subject: Organic Farm Delivery Driver
Please indicate you saw this posting at FoodWork.
---
OFFRE D'EMPLOI
Résumé de la position - Chauffeur livreur de ferme biologique
Le chauffeur livreur de ferme biologique effectue la tâche de livrer des produits de gros de manière efficace et efficiente à nos clients, 3 à 5 jours par semaine.
Nos attentes
Nous recherchons un chauffeur expérimenté, organisé et fiable.
Que puis-je m'attendre à faire dans ce rôle
Faire des livraisons aux clients dans les environs de la ferme et au centre-ville de Montréal
Aider au chargement et au déchargement des produits
Assurer le transport jusqu'à la destination et respecter les délais de livraison
Assurer que toutes les commandes sont correctes
Fournir un service client de qualité et une communication avec nos clients
Collecte des paiements en espèces au besoin
Collecte des bacs des commandes précédentes
Connaître et appliquer les règles de sécurité routière
Produits bio gratuits
Comment puis-je me qualifier?
Les qualifications que nous recherchons
Permis de conduire de classe 3 valide
3 à 5 ans d'expérience pertinente
Excellent dossier de conduite
Préoccupation pour la santé et la sécurité au travail
Bonne condition physique
Veuillez faire parvenir votre CV et une lettre de motivation par courriel à :
apply@jardinscarya.com
sujet: Chauffeur livreur de ferme biologique
Merci d'indiquer que vous avez vu cette offre d'emploi sur le site FoodWork.
Please indicate you saw this posting at FoodWork.ca.