CAFE, RESTAURANT & BARISTA JOBS
Hiring: Cafe Associate
Employer: The Social Gardener Cafe
Location: Toronto East End (Gerrard & Greenwood), ON
The Riverdale Hub is a social enterprise in Toronto's East End that houses the Social Gardener Café, Riverdale Gallery, co-working and event spaces, and a rooftop garden. The Social Gardener Café is focused on providing our customers with healthy & affordable vegan meals whether they are just stopping in for a coffee or planning a large catered event. Be a part of an organization that promotes inclusivity, sustainability and community through our many programs and practices.
Position Summary:
The Café Associate not only shares our values, but is creative, versatile, and passionate about sustainability, food security and community. The incumbent will assist with the daily operations of the café and in-house and online market.
Key Roles/Responsibilities:
Social Gardener Café:
Prepare and serve menu orders (e.g., vegan wraps, salads, baked goods, hot beverages, and smoothies) and process payments.
Coordinate with the Café Manager/Cafe Shift Lead to document food wastage.
Ensure all food scraps are placed properly in compost/Bokashi system and all packaging is properly recycled so that we are close to a zero-waste kitchen.
Assist Café Manager/Shift Lead with the supervision and training of Food Service & Hospitality Training (FSHT) program participants in food handling and the preparation of menu items.
Assist Cafe Manager/Shift Lead in the training of new employees.
Ensure all safe food handling standards and procedures are followed.
Ensure stock levels are maintained and properly organized, following inventory control best practices.
Ensure pantry & display fridge are restocked.
Maintain and update food delivery & takeout apps (UberEats, DoorDash, Skip the Dishes, Ritual).
Maintain and update POS with new product/menu items.
Monitor equipment and arrange for repairs and maintenance as necessary with Cafe Manager.
Ensure tidiness, cleanliness, and organization of Cafe and surrounding spaces.
Update in-store signage.
Events & Markets:
Harvest, dehydrate (as needed), and package fresh produce from the rooftop garden for in-house products.
Provide support for catered events as needed (i.e., food preparation, set-up, monitoring, and tear down).
Ensure supplies (ingredients and packaging) are replenished.
Design, format, update and print product labels.
Social Media & Marketing:
Provide regular content (visual & written) for newsletter, social media platforms, and website.
Assist in marketing and social media activities to promote the cafe, campaigns, and markets.
Maintain relationships with our regular customers to obtain product feedback and encourage them to rate us on google.
General:
Ensure all safety and disinfecting standards and procedures are followed.
Provide building tours, as requested.
Must be able to lift, push, pull, move product, supplies, equipment and furniture (e.g., patio furniture, etc.).
Other duties as assigned.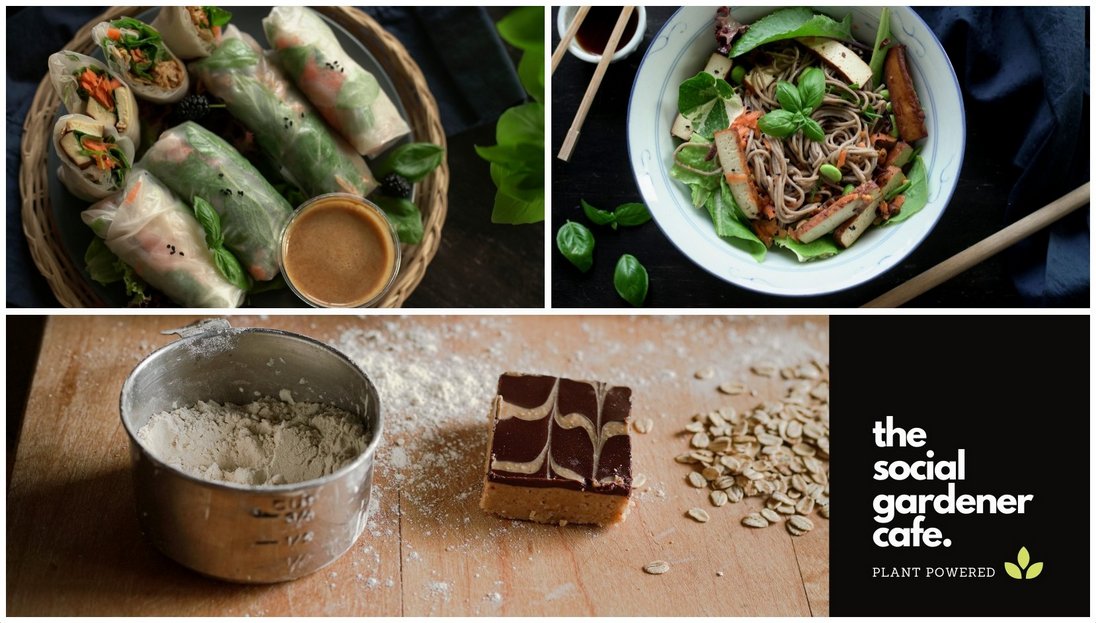 Qualifications:
2+ years of café experience in the front and back of house.
Barista experience is required.
Baking experience is an asset.
Graduate from a Food and Hospitality program.
A valid Food Handler's certificate is required.
Smart Serve certificate is an asset.
Marketing & communications skills/experience are an asset.
Preliminary graphic design skills are an asset (Canva, Photoshop etc.).
Familiarity with Touch Bistro POS, social media platforms (Facebook, Instagram, Google Business), and food delivery apps (Ritual One, Door Dash, Skip the Dishes, Uber Eats).
Ability to follow recipes.
Motivation to follow through on projects and bring forward new ideas to advance the cafe and Hub.
Ability to work collaboratively within a team as well as independently.
Ability to manage multiple demands in a fast-paced environment.
Excellent verbal and written communication and interpersonal skills.
Strong computer skills (MS Office, G-Suite).
Part-time hours: 20 - 30 hours per week
Salary: $18.00 per hour; Cafe associates are also entitled to receive cash tips (but we do not accept electronic tips).
Please submit resume and cover letter to:
hiring@riverdalehub.ca and indicate that you saw this posting at FoodWork.