GIBSONS BC JOBS & SUMMER JOBS
Hiring: Special Events Assistant
Type: age 30 & under / summer
Organization: Gibsons Community Building Society
Location: Gibsons, Sunshine Coast BC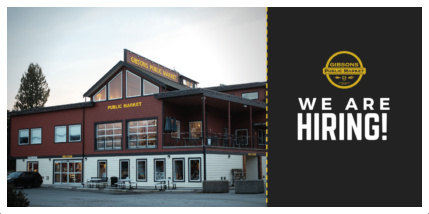 Do you love events? Planning, details and being a part of a project from start to finish? Do you want to play a part in building a vibrant hub of coastal life? Then the Special Events Assistant role with Gibsons Public Market (Gibsons Community Building Society) is for you!
Tasks and Responsibilities
Under the supervision of the Manager, Community Impact, the Special Events Assistant will be responsible for the delivery of community programming including kids cooking classes, supporting three night markets, and community partner programming.
This entry level position with Gibsons Community Building Society (GCBS) is suitable for a high school student, or someone who has left school. They will follow existing practices of community programming, and provide extra capacity to amplify the community impact of our organization during the busy summer months. They will play a critical role in supporting the implementation of our night markets as an active member of the event planning committee. They will also support other community programming taking place at Gibsons Public Market. Finally, they will coordinate kids cooking classes in our community kitchen. Classes will be led by a volunteer chef and supported by volunteer assistants. The Community Programming Assistant will serve as a liaison between the volunteers and GCBS staff, and will be on site to support the delivery of each class.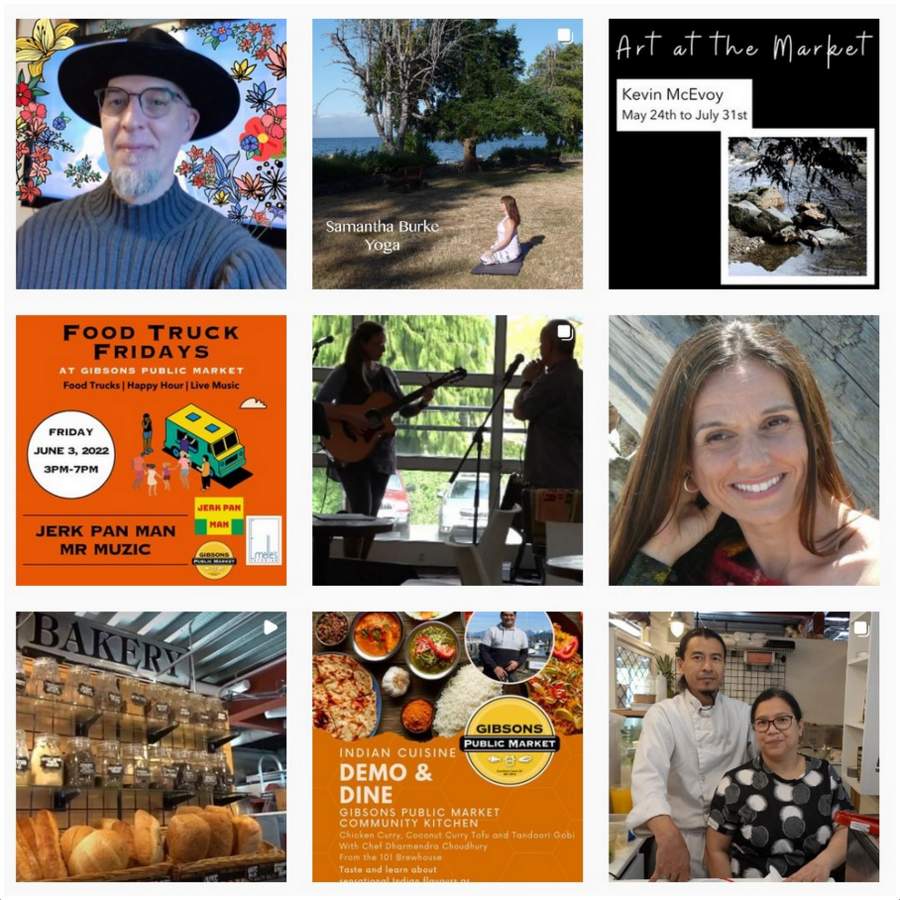 As a term project, the student will design a program that connects diverse cultures to the community through food and cooking. This program will run in the fall, and if the student wishes, they may stay onboard to deliver the program.

Hours & rate: 35 per week; $16.75 per hour.
To apply,
Please e-mail your resume and a brief covering letter to:
hayley@gibsonspublicmarket.com
subject: Special Events Assistant
Please indicate you saw this posting at FoodWork.
---
ABOUT US:
Gibsons Community Building Society's [GCBS] mission is to build a thriving community through the successful operation of Gibsons Public Market [GPM] – integrating vibrant community programs and public gathering spaces, an inspiring marine education centre and a bustling local market – to showcase Coastal life and support community economic development. As a Society, GCBS' work falls at the intersection of social economics, community development, sustainable growth and climate change. We do this through the integration of community economic development initiatives, placemaking activities, community engagement and volunteerism, and structured programs.
Gibsons Public Market is the site of nearly all of the Society's activities. GPM is home to six local businesses, a pop-up shop that rotates several small-scale community businesses on a monthly basis, community and commercial kitchens, public amenity spaces, and community aquarium. Some of the Society's marquee activities that take place at GPM include: a program to support livelihood entrepreneurs; hosting COVID-safe marketplace events like the summer night markets that draw hundreds of visitors and the participation of over 40 local micro businesses at each event; health and wellness classes in our community amenity spaces; hosting of pop up restaurants and children's cooking classes in the Community Kitchen; facility rentals for private events and the provision of a bursary program to support equitable, fair, affordable community access.