LONDON ONTARIO JOBS
Looking for: Operations Manager - Beverage Manufacturing
Organization: Booch Organic Kombucha
Location: London, Ontario
Who we are:
Booch Organic Kombucha is a six-year-old beverage company, based in London, ON., specializing in kombucha and jun. We are young, innovative, promote healthy living, and make high quality organic products using locally sourced fresh ingredients which we turn into health elixirs through the art and science of fermentation.
What we are looking for:
We are a small company with a big heart, and we are looking for an Operations Manager whose energy/outlook aligns with ours and who will bring in new processes and practices that will make us a better company all the while keeping in mind our core values and vision. We are looking for a progressive manager who can bring their experience and knowledge from a bigger food or beverage manufacturing facility to a young company that is innovative, disruptive, learning, and growing by the day.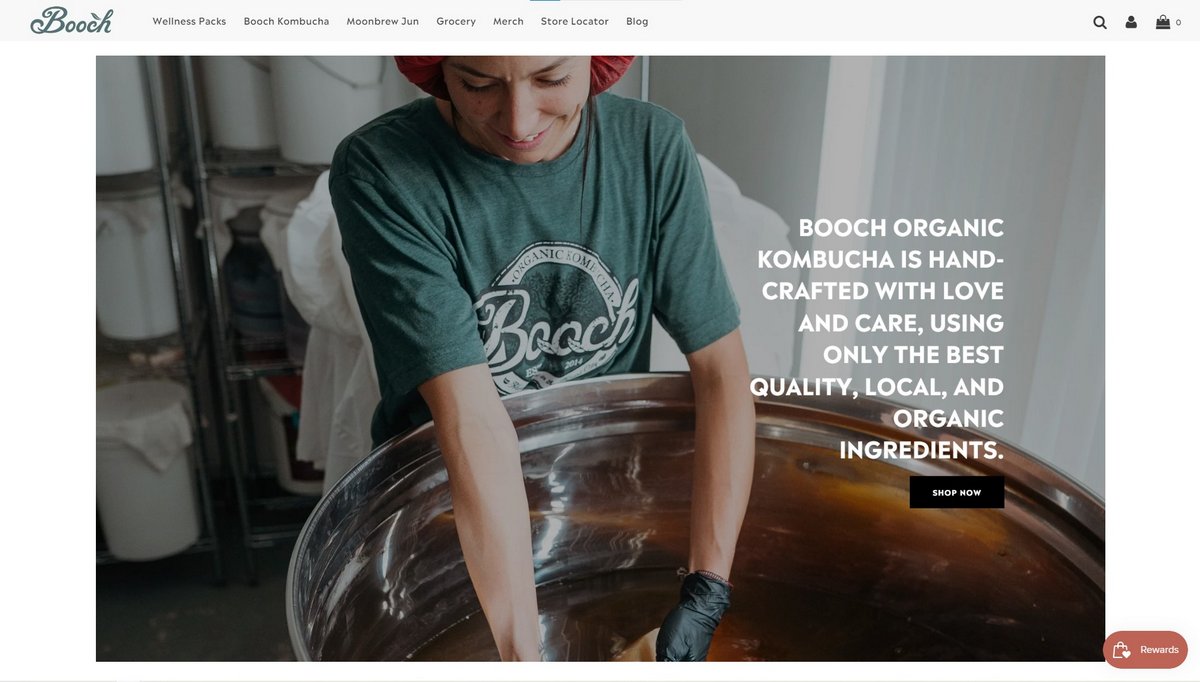 What we expect from you:
Plan and manage overall manufacturing operations with the view of meeting company's goals while adhering to food, health, safety standards to ensure a smooth flow from raw materials to finished product, including packaging and shipping.
Create, execute, monitor, and control KPIs for plant operations and production team through data-driven decision-making. Improve current business strategies and policies for purchasing, inventory, and cost control.
Manage the production and non-production inventory of the facility. Assess, procure, and replenish stocks as required, maintain positive vendor relations, and conduct audits to ensure efficient use of inventory.
Be accountable for operational budget and cost saving initiatives; recommend efficient ways to reduce production costs, labour utilization, and increase yield though process improvement initiatives.
Co-ordinate closely with the production supervisor and the Quality Manager to ensure efficient planning and execution of day-to-day operations. Consult sales team, monitor sales trends, while planning and organizing the production/brewing schedule.
Be an intermediary between production team and management in conflict resolution. Oversee training of employees in the use of new equipment or production techniques; maintain, mentor, and build a productive and positive employee relations environment with brewer and production team.
Act as a strategic business partner to the owner and recommend operational direction consistent with company goals; organize and lead potential R&D initiatives.
Organize and oversee repairs/maintenance (HVAC, plumbing, electrical), yearly inspections of the equipment and the facility needs, like fire safety, water flow, etc. Ensure optimum expenditures and prevent any operational delays.
Be proficient in all functions of production, and be able to stand in for production worker, production supervisor or shipping supervisor, if needed.
Maintain positive relationships with our co-packing partners and ensure smooth execution of production deadlines.
Qualifications:
Completion of post-secondary education in manufacturing/business/operations management or a related field of study or equivalent work experience in the industry.
Minimum of two years of experience as a manager in the food manufacturing industry, with proven leadership and management abilities.
Strong verbal and written communications skills.
Self-driven, creative, results-oriented, analytical, problem-solving, professional personality; ability to work in a young and growing company with out-of-the-box methodologies.
Data analysis and statistical/mathematical skills will be an asset.
Knowledge of Ontario food and safety, health and safety regulations, Good Manufacturing Practices (GMPs), HACCP will be an asset.
Experience in HR activities, such as performance evaluations, interviewing and hiring, and conflict resolution will be an asset.
Passion for healthy living, health promotion, sustainable agriculture, supporting local economy will be an asset.
What we offer:
According to our latest employee survey, we offer a flexible, positive, inclusive, innovative, people-focused, and learning-based work atmosphere with an open-minded and inspiring leader. Our employees love the work-life balance and the autonomy in day-to-day decision-making.
Full-time, permanent position with day shift (9-5), Monday-Friday.
Monetary/non-monetary rewards for exceeding efficiency targets and displaying initiative in chasing new challenges.
Profit-sharing program to share gains with employees whose hard work made it happen.
Full health benefits package for employees and dependents, which includes vision, dental, medication, and healthcare (physiotherapy, psychotherapy, chiropractor, etc.)
Free kombucha every week, opportunity to order organic food in bulk, and a convenient work location within the city of London and close to Fanshawe Conservation area.
Compensation – To be decided after considering relevant experience and education
Start date - 25 May 2021
To Apply:
If you are the right person to join our family, please send in your resume and cover letter to: nikitha@boochorganickombucha.com
Please indicate you saw this posting at FoodWork.ca.