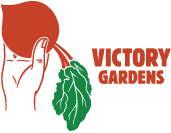 VICTORIA BC JOBS
Position: Carpentry Support
Organization: Victory Gardens Co-op
Location: Vancouver, BC
The Position:
We're looking for someone to help with carpentry in our workshop in East Van!
Some basic carpentry competency (comfort using a drill, mitre saw, sander), but mostly an earnest desire to develop your carpentry skills building veggie beds and other garden infrastructure.
Position will be seasonal and 'part-time', with a minimum of 3 days a week (but potentially more if we need additional hands on a garden install!)
Position may also include greenhouse & headquarters organization & inventory, and possibly occasional green waste runs, with other areas to potentially grow into.
Responsibilities and Skills:
Building Garden Infrastructure:
Assist carpenter with building garden beds and other garden infrastructure
Tasks include cutting, sanding, assembling and staining
Ability to drive and pick-up supplies an asset
Possible Operational Duties Including:
Organizing, labelling, and taking inventory of supplies at headquarters
Folding tarps and bagging soil
Watering the greenhouse
Possible Garden Installation Help:
Assist with the delivery/pick-up of inputs necessary for installations
Provide manual labour to move a variety of materials including: Wood, garden beds, rock, soil
Ensure tools and supplies are organized
Ensure job sites are tidy through-out installation
Skills & Qualities We're Looking For:
Exceptional attitude and interest in working alone and with a team
Physically capable and okay with some heavy lifting
Self-starter attitude and exceptional time management skills
Flexibility and openness to adapt to an ever-changing schedule
Open to working outdoors
Punctual and reliable
Comfortable driving a truck
Terms:
$19 to $21/hr pending applicant experience
March start until the season slows between July and September, with possibility of full time hours during the busiest periods (32-40 hrs approx)
Occasional longer days
Preference to those with flexible working schedules to accommodate for changing workload
Potential for access to benefits after 3 months of full-time employment
About Victory Gardens:
Victory Gardens is a Vancouver based worker cooperative that is motivated to transform landscapes to become productive, beneficial and beautiful. Our model removes the barriers to all types of production, including annual vegetable, perennial fruit, pollinator, native and xeriscaped gardens. We ensure the gardens thrive through education and maintenance. All garden activities are organic and are intentionally focused on ensuring continuity with existing landscapes and adding to local biodiversity.
How to Apply:
Submit a resume and cover letter with the subject line: VG Carpentry Support to team(at)victorygardensvancouver.ca, applications will be reviewed on a rolling basis.
Please indicate you saw this posting at FoodWork.ca.