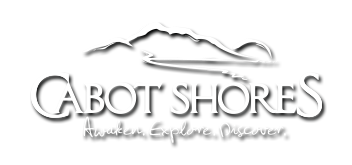 NOVA SCOTIA JOBS
Position: Chef
Company: Cabot Shores Wilderness Resort and Retreat
Location: Cape Breton Island, Nova Scotia, on-site housing may be available for rent
Cabot Shores is a Wilderness Resort & Retreat Centre that offers lodgings, food, outdoor & cultural adventures, wellness services, meeting & conference facilities and various types of retreats in an eco-friendly environment.
Our busy restaurant is looking for an experienced, forward-thinking cook who is passionate about food. You will be responsible for preparing meals for 10-60 diners (including couples, families, groups), assigning work in the kitchen, and for kitchen inventory management. If you are passionate about garden-to-table practices, sourcing local ingredients, outdoor cooking, creating nutritious meals from scratch and have previous kitchen experience, then we want to hear from you!
Additional requirements:
Must be in good physical shape, able to lift and move 50lbs bags; organized, efficient in the use of time, ingredients/materials and other resources; enthusiastic about following green practices; able to work alone and also be an integral part of a team; liaise with Guest Services & front of the house
The position is part time over the winter on an as-needed basis, going full-time in summer and fall 2021. On-site housing may be available for rent.
To apply, please e-mail your resume and a brief covering letter to: barbara@cabotshores.com
Subject: Chef
Please indicate you saw this posting at FoodWork.ca.