STRATEGIC COMMUNICATIONS 
Hiring: Communications Manager
Organization: Nourish Leadership
Location: virtual/remote, anywhere in Canada
Position type: Full time, permanent
Application deadline: March 26, 2023 (by midnight Eastern time)
Starting date: Ideally mid-APril
Experience level: Mid-level (min. 4-5 years in a communications role)
Language: bilingualism

not

required, assisted by translators
Reports to: Co-Executive Director
Travel: Moderate, approx 2-3 national multi-day events and team retreat per year
Compensation: Competitive salary $60,000-$80,000, commensurate with experience. Compensation also includes a generous benefits package including health benefits, group RRSP (4% employee contribution matched by employer), three weeks vacation plus one week office closure over winter holidays.
CONTEXT
Nourish works with health care to harness the power of food to advance health for people and planet. We are a national charitable organization with a growing community of practice that works across the community, institutional, and policy scales to empower health care to embrace food as medicine to advance health equity, climate action, and community wellbeing.
The Nourish Communications Manager will be part of a small and dynamic virtual team dedicated to leveraging food in health care to impact the upstream ecological and social determinants of health. Strategic communications and narrative shifting are a core part of Nourish's systems change work. The successful candidate will work closely with the Nourish team to develop and implement the bilingual strategic communications and media strategy, from design to evaluation (bilingualism not required, assisted by translators). This will include managing website, social media, newsletter, and media relations and supporting development and management across all program areas.
This is an opportunity to become involved with ongoing efforts to address some of Canada's toughest challenges – such as climate change, inequality, and reconciliation – providing systems leadership to support transition to futures where the wellbeing of people and planet are valued and seen as interdependent. You will gain a pan-Canadian perspective on social and ecological change while having the opportunity to develop meaningful connections across multiple scales of the system, from Indigenous knowledge keepers in the community to policy-makers. You will support efforts for awareness-based systems change and leadership that (re)builds relationships with food, land, and each other.
Given Nourish's solutions orientation, this role is an opportunity to be telling good news everyday.
SKILLS & ATTRIBUTES
Excellent writing, editing and organizational skills.
Ability to produce bilingual materials using French translators
Demonstrated expertise in strategic communications
Love of language and aptitude to translate complex concepts into simple language
Strong visual design skills (Canva, Adobe suite, etc)
Designerly mindset or knack to telling human-centered stories to illustrate impact
Experience creating content with a team for print, web and social media, including some graphic design skills (Canva or Adobe)
Excellent interpersonal communicator and collaborator
Ability to prioritize and manage multiple complex projects simultaneously
Grace under pressure and an ability clearly communicate your own needs
Demonstrated experience developing and leading strategic communications plans to reach diverse audiences e.g. health care leaders, policy makers, funders, media)
A minimum of 4-5 years in a related role
Intellectual curiosity and solutions-oriented thinking
Experience manage a Squarespace or similar website
Experience using a CRM like Hubspot
Demonstrated expertise in working with health care and with institutional food systems or experience working on other systems change projects on a related issue, like Indigenous food sovereignty an asset
Experience with anti-racist, anti-oppressive, trauma-informed approaches to hosting and working an asset
Existing network of media contacts an asset
French language skills an asset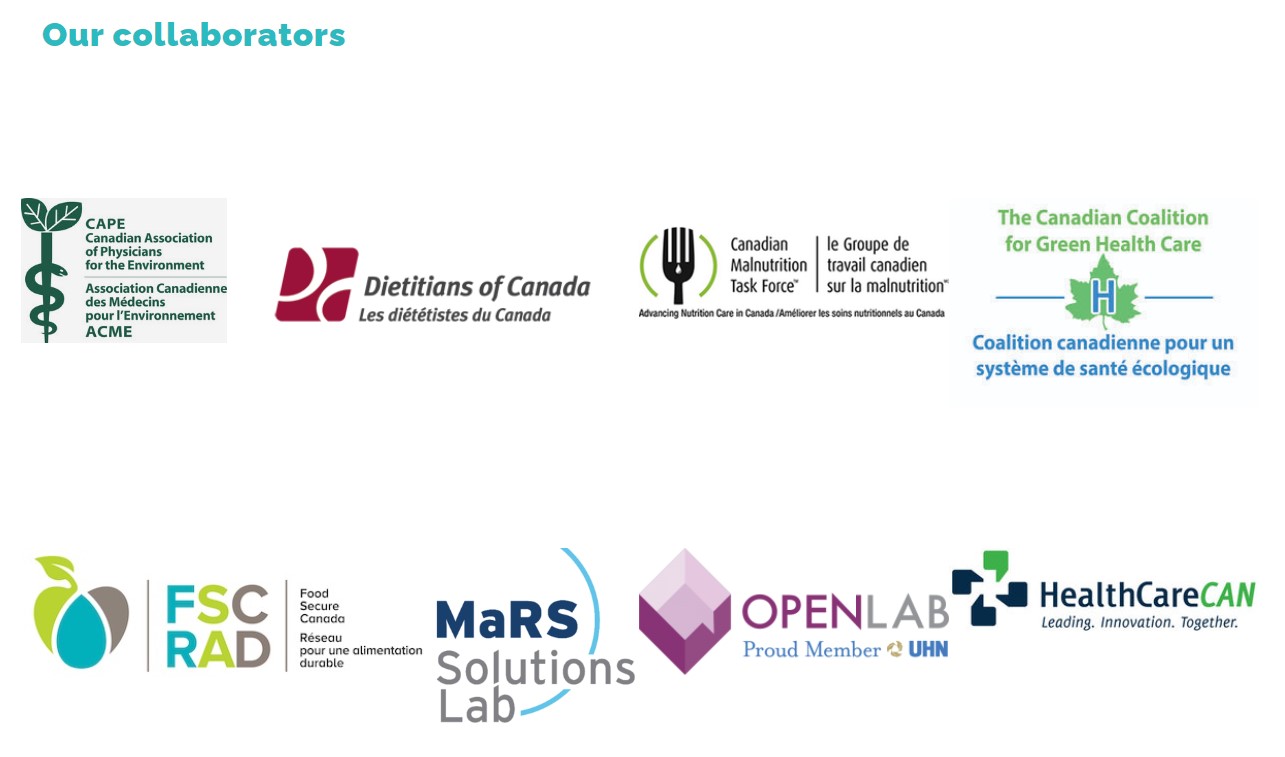 THE ROLE
The Communications Manager will have two main areas of responsibility: leading the overall strategic communications of the organization and working with program staff to manage programmatic communications.
1. Leading Strategic Communications, Media, and Narrative-Shifting
Integrating Nourish's theory of change, principles, core narratives, and program priorities into coherent strategy that effectively engages audiences with which Nourish works and also broadly across the public, private and community sector.
Maintain and update our website and social channels, making them a compelling hub for inspiration and thought leadership around the Nourish Food for Health levers.
Develop and implement an annual strategic communications plan to engage and grow Nourish's audience through a newsletter, social media, funder reports, policy briefs, videos, and other communications products that share key insights, impact and learning, including an annual report.
Formalize relationships with existing Nourish champions by inviting them into a network of ambassadors, working with them to amplify food for health narratives and practices.
Manage the CRM to enable better understanding of who engages with our work, and track their movement in a funnel of engagement, including their interaction with: the newsletter, action learning series, webinars, events, and the Anchor Cohort.
Amplify our media presence each year by implementing effective media relations strategies media, as well as adding to our list of media contacts.
Produce compelling communications assets for the Nourish Fall 2023 Symposium, including managing the registration platform and media for the event.
2. Managing Programmatic Communications
Working closely with Program staff and consultants to develop communications plans and assets for each of Nourish's core program areas: Indigenous Foodways (the Food is our Medicine learning journey), Climate (the Planetary Health Menus action learning program), the Anchor Cohort, and strategic policy. E.g. supporting communications with program participants, coordinating interpretation and translations, managing contracted designers,newsletters within program areas, webinars, etc.
For the above tasks, managing bilingual production of key communications materials (bilingualism not required, with assistance of translators). 
CORE ORGANIZATIONAL ROLES
As part of the Nourish team you will also contribute to the daily life of the organization in the following ways:
Contribute to Nourish's strategic learning, program, and operational improvements.
Contribute to the day-to-day life and culture of the Nourish team, including attending team meetings and retreats; supporting logistics, hosting, and recording of Nourish convenings; etc.
Maintain relationships and liaise with advisors for guidance and support around the design and implementation of communications strategies.
Participate in formal DEI team learning programs and proactively seek out additional informal learning to activate Nourish's social justice values throughout all aspects of our activities.
Contribute to team performance reviews and team development activities.
Maintain key relationships with policy, health, and food system stakeholders to identify and pursue windows of opportunity to work together.
Undertake research and writing activities, including developing resources and case studies, and contributing to newsletters, blogs, and reports.
Provide leadership through an array of facilitation, logistical, and administrative activities, including correspondence, scheduling, and preparing budgets and expense reports.
TO APPLY
Please submit a cover letter and CV to mgreenfield@nourishleadership.ca by midnight on March 26, 2023. Please indicate you saw this posting at FoodWork.
Only applicants under consideration will be contacted for an initial interview on Thursday March 30 or Friday March 31. Applicants invited to a second interview will be asked to complete a short written exercise for a small honorarium.
PLEASE NOTE
Nourish strives toward diversity and inclusion in our work and in our virtual workplace. Racialized people and others from equity-deserving groups are strongly encouraged to apply. We encourage team members to bring their authentic, whole selves to work and strive to create a supportive environment to do so.
This job posting is also available on the Nourish website.