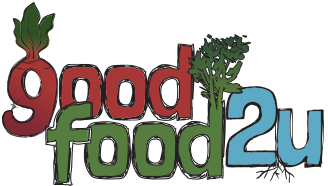 JOB POSTING
Position: Organic Produce Delivery Driver
Employer: goodfood2u
Location: Ottawa, Ontario
Since 2006 goodfood2u has been delivering local and organic produce and groceries to homes and offices in Greater Ottawa. We were Ottawa's original online grocery retailer long before COVID hit! We are a family owned and operated business, we take great pride in treating our suppliers and employees fairly and with respect. We are currently seeking a Delivery Driver on a permanent basis.
Details:

Average weekly work week is from Tuesday - Friday, approximately 30 hours a week, with some seasonal variation. Hours vary - generally between 11 am and 7 pm each day, sometimes with a later start time. Additional possiblity of working Mondays if desired.
Paid hourly: $17/hour
Staff discount on all items in the store and free access to 2nd quality produce daily.
Health benefits available after 6-months of continuous employment.
Our delivery drivers bring beautiful boxes of produce and groceries to homes and offices in Greater Ottawa.
We provide the vehicle and delivery instructions.
Qualifications:
You must have a smart phone, be 25 years old, have a G Class License and a clean driving record.
Attention to detail and customer service are essential.
To Apply:
If you are interested please contact jennifer@goodfood2u.ca with a resume and an expression of interest.
Please indicate you saw this posting at FoodWork.ca.