ECOLOGICAL GARDENS & FARMING
Position: Farm and Garden Programs Intern
Organization: Earthwise Society
Location: Delta, Metro Vancouver / Lower Mainland BC
Earthwise Society is a not-for-profit, charitable organization operating ecological demonstration gardens and small-scale organic teaching farms in Delta and Agassiz, BC.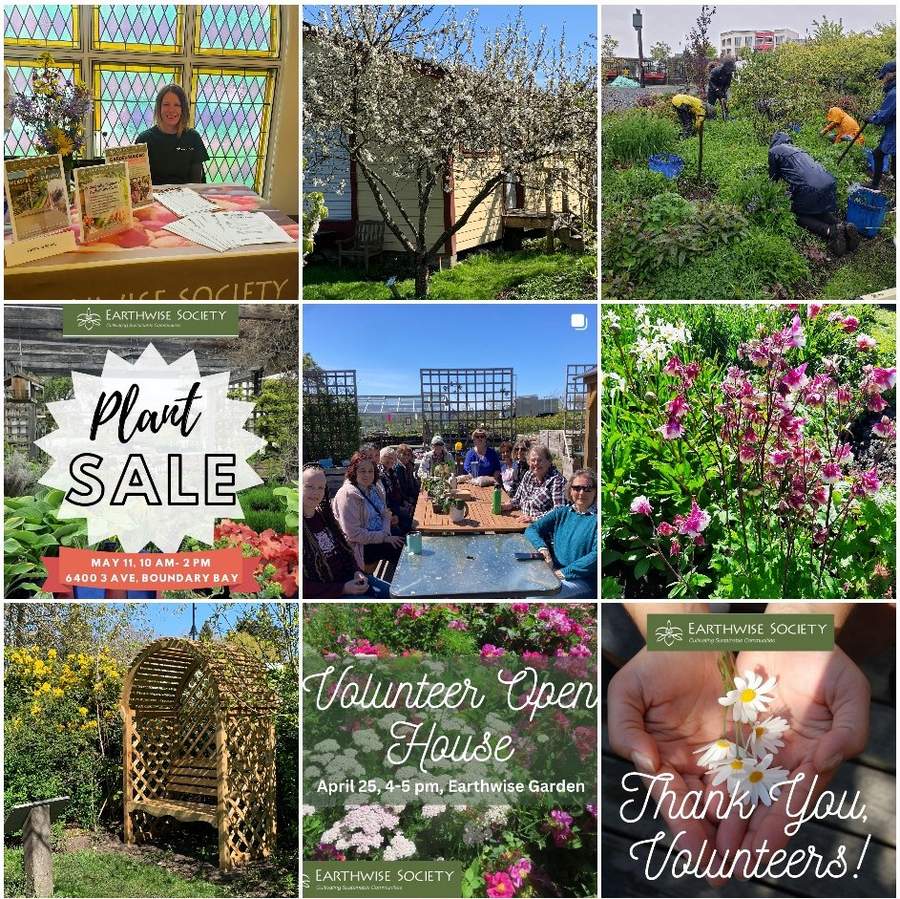 The Farm and Garden Programs Intern is a new position based in Delta focused on increasing community engagement through educational and stewardship programming. This opportunity will support a recent graduate in environmental sciences to extend their knowledge and gain practical skills and hands on experience in all aspects of ecological landscape practices. Working as part of a team, the Intern will:
DUTIES AND RESPONSIBILITIES
Assist with organic land management practices at the Earthwise Garden and organic teaching farms
Coordinate urban food production programs including Don't Mow Grow and community gardening initiatives
As part of a team, develop and implement an outreach plan to increase community engagement, including special events and community presentations
Reach out to engage corporate work teams in sustainable land use projects at the Earthwise Farm and Garden
Lead volunteer and staff teams in garden maintenance and stewardship projects; ensure volunteer engagement and retention
As part of a team, plan and deliver hands-on adult education programs on sustainable land use
Lead ecotours and other environmental educational workshops for school children
Support the delivery of therapeutic horticulture programs at the Earthwise Garden
Assist with retail initiatives including nursery, floral, and produce sales, including displays and marketing, plant propagation, inventory, labeling and signage
Plan and implement community stewardship initiatives and assist in follow up maintenance
Assist with implementation and maintenance of demonstration garden projects in the community
Other duties as assigned
QUALIFICATIONS: 
Completion of post-secondary program in Environmental studies, Horticulture, agriculture or related field
Be self-motivated, flexible, willing to take initiative, work well independently and in a team work environment
Be physically fit and enjoy working outside in all kinds of weather
Proven ability in working effectively with volunteers and/or co-workers
Excellent written and verbal communication skills 
Previous experience in a similar field an asset
Completion of post-secondary program in Environmental studies, Horticulture, agriculture or related field 
Canadian citizen or permanent resident (Service Canada requirement)
Under the age of 30 (Service Canada requirement)
This is a full-time position 35 hours per week from July, 2022 through February 28, 2023, paid at the rate of $18/hr. Weekend and the occasional evening work will be required. Upon completion of the internship, this position may be extended based upon a satisfactory performance review and availability of funding.
Apply — please e-mail your resume and a brief covering letter to:
info@earthwisesociety.bc.ca
subject: Farm and Garden Programs Intern
Please indicate you saw this posting at FoodWork. 
---