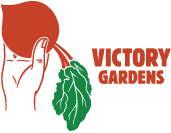 JOB POSTING
Position: Experienced Ecological Landscaper
Organization: Victory Gardens Co-op
Location: Vancouver, BC
The Position:
We're looking for an experienced landscaper to join our team to maintain gardens in and around Vancouver, BC. This is a fairly labour intensive job, but involves lots of time outdoors in gardens interacting with plants! Approximately 4 days a week of landscaping (1 to 3 gardens a day), and potentially a day helping on garden installs or keeping things organized at our headquarters.
We focus on 'ecological landscaping' which involves minimal use of power tools, with more time spent on pruning, shearing, planting, tidying, and organic pest management in ornamental gardens. Any power tools are battery-powered and used sparingly. We typically will use an electric blower at each site, but a few sites do require the use of a string trimmer, lawnmower, hedge trimmer, and chainsaw (if you have experience).
About Victory Gardens:
Victory Gardens is a Vancouver based worker cooperative that is motivated to transform landscapes to become productive, beneficial and beautiful. Our model removes the barriers to all types of production, including annual vegetable, perennial fruit, pollinator, native and xeriscaped gardens. We ensure the gardens thrive through education and maintenance. All garden activities are organic and are intentionally focused on ensuring continuity with existing landscapes and adding to local biodiversity.
Responsibilities and Skills:
Maintain residential and commercial landscapes utilizing holistic practices which includes:
Pruning, limbing, and shearing
Weeding, raking, organically fertilizing & amending soil
Pest and disease diagnosis and organic management
Using electric leaf blower
Occasional use of electric string trimmer & lawnmower
Occasional use of hedge trimmer & chainsaw (if experienced)
Comfortable on ladders
Daily tool selection, loading and unloading of truck, and occasional green waste runs
Possible Additional Tasks:
Managing relationship with clients and gardens
Garden & container design and planting (including ornamentals, bulbs, flowers, etc)
Doing veggie garden maintenance (with training if needed)
Helping on garden installations
Helping organize HQ & maintain greenhouse
Skills & Qualities We're Looking For:
3+ years of experience doing landscaping garden maintenance
Class 5 license is required with experience driving trucks (most are automatic, driving standard an asset), and having your own vehicle an asset
Exceptional attitude and interest in working alone and with a team
Enjoys working outdoors (and has good rain gear!)
Physically capable and okay with heavy lifting (tarps/buckets/wheelbarrows of green waste/soil/etc.)
Self-starter attitude and exceptional time management skills
Flexibility for changing seasonal schedule
Punctual, professional, and reliable
Terms:
$23 to $25/hr to start (pending experience), with access to health benefits after 3 months of employment
Full time (35-40 hours) beginning late February/early March, until the season slows with (typically) reduced work hours in summer months (vacation!). Work picks up again around September, so schedule flexibility is an asset
Some longer days may be required
How to Apply:
Submit a resume and cover letter with the subject line: VG Landscaper to team(at)victorygardensvancouver.ca, applications will be reviewed on a rolling basis.
Please indicate you saw this posting at FoodWork.ca.