ECOLOGICAL FARMING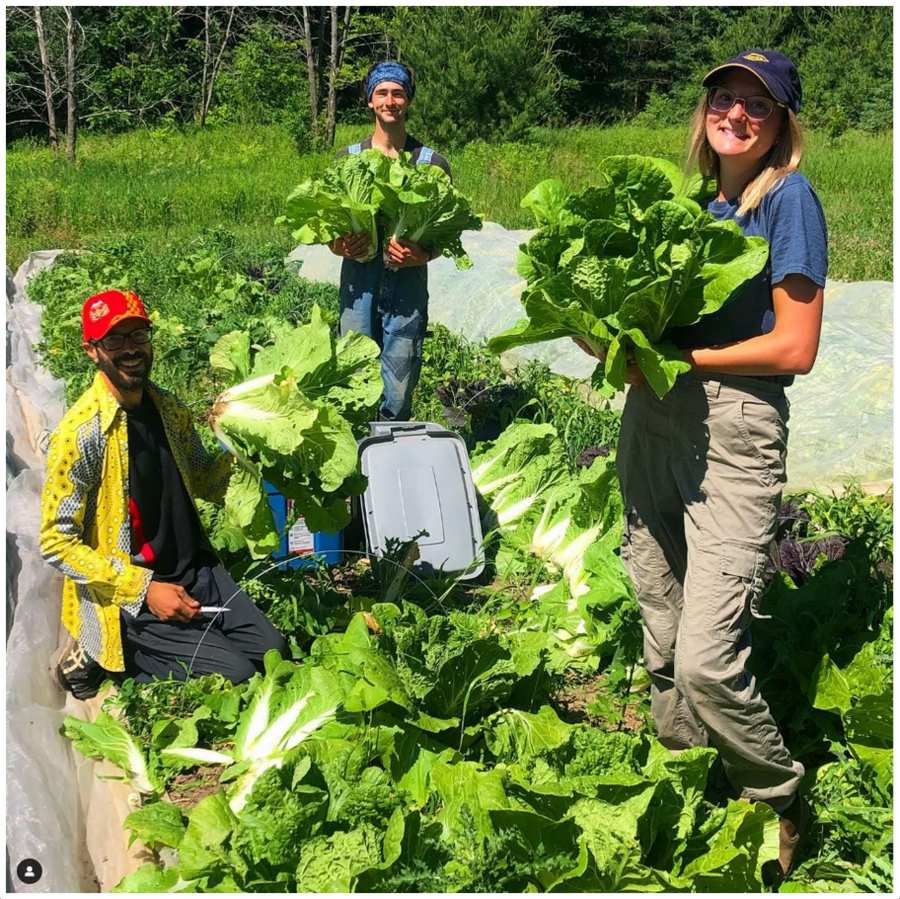 Hiring: Field Hand 
(Also hiring: Co-Field Manager)
Farm: Mount Wolfe Farm
Location: Caledon, GTA, Ontario
Housing: possible room & board, see below
We're looking for a fantastic new crew-member, and we would love to have you on our team!
Since 2016 Mount Wolfe Farm has been operating as a family-run, small-scale, ecological vegetable farm in Caledon. We are primarily a CSA (Community Supported Agriculture) farm and also attend farmer's markets throughout the summer. We are currently exploring scaling up our pastured egg-laying flock of chickens.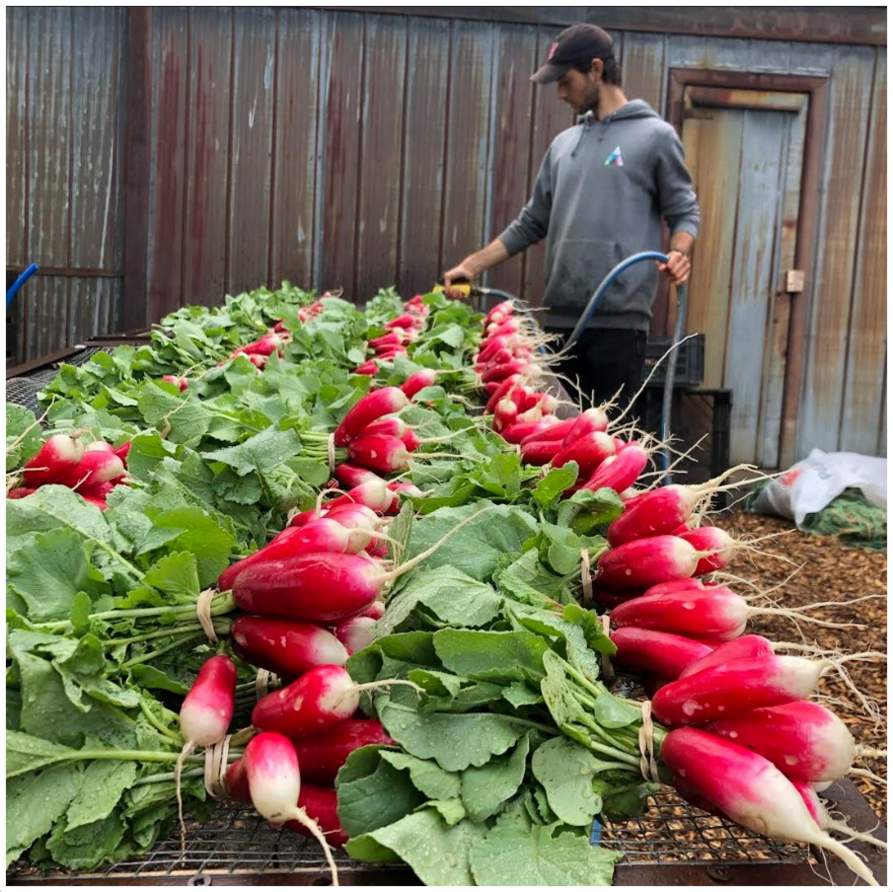 We pride ourselves on being a fantastic place to be employed, and believe there's no greater endorsement than the returning of staff year after year. This position is available now as one of our farmers takes time off from the profession to focus on other priorities. Your crewmates will be: a Farm Manager, a co-field manager, field hand, and rotating cast of new & returning workshare members, volunteers, and WWOOFers.
''Mount Wolfe Farm is perhaps the only farm I've worked on where there were no interpersonal tensions between any of the team members throughout the season.'' – Dan N. (2 seasons at MWF)
Due to the investment of training resources, priority will be given to candidates that express interest in returning for the 2024 season and beyond. As well, preference will be given to candidates who are interested in a farming career. Applicants must be under 30 years of age and be a Canadian citizen, permanent resident, or person to whom refugee protection has been conferred under the Immigration and Refugee Protection Act for the duration of the employment. International students are not eligible. 
As we enter into our 8th season, we are focusing on improving growing techniques and increasing yields, as well as expanding our arable production.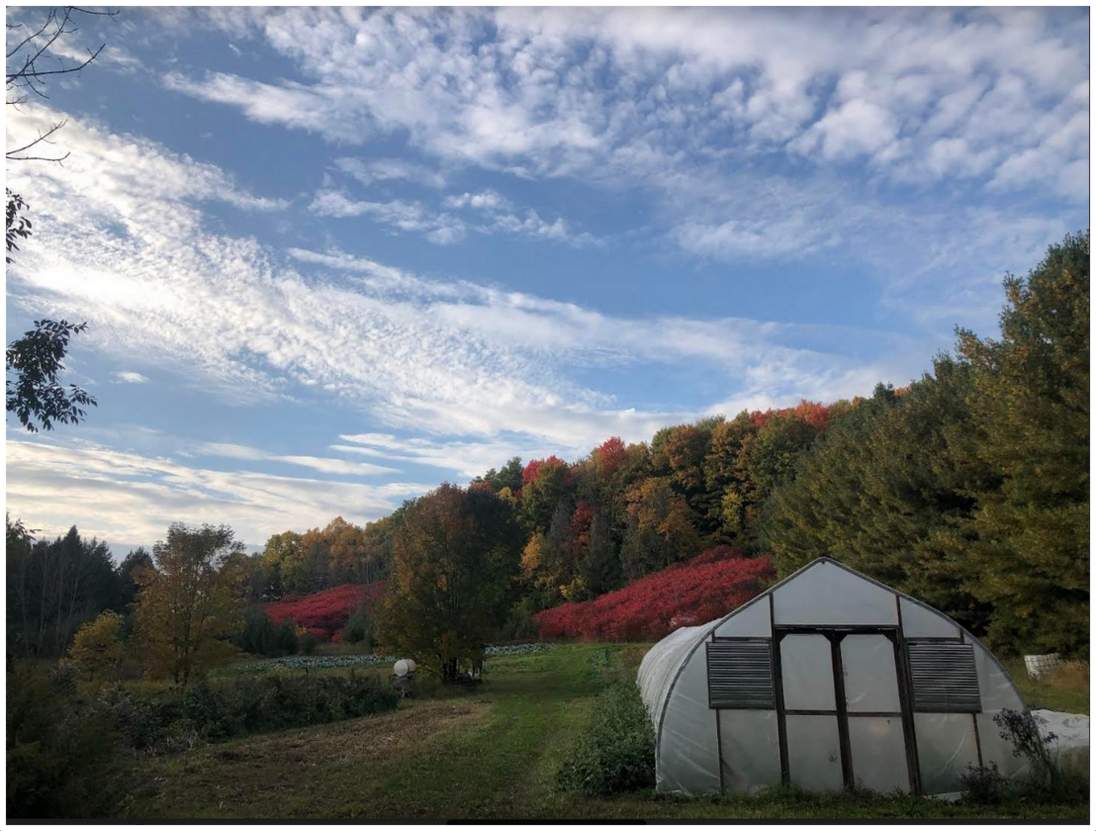 Responsibilities include but are not limited to:
Assisting with all manner of vegetable cultivation and harvesting alongside returning staff & workshares/volunteers/WWOOFers
Assisting with chicken rearing & husbandry (To be determined)
Attributes of our ideal candidate are:
Experience working on/has long-term volunteer experience in ecological and/or small-scale organic agriculture **Huge Asset**
Experience and/or appetite to learn tractor operating skills
Works well in a team setting and able to collaborate on solutions
Good listener and is observant
Self-directed motivation
Physically fit and able to work outside, rain or shine, for long hours
Enjoys nature & wildlife
Physically able to lift heavy loads up to 30-40lbs
Personal integrity & excellent communication skills
Strives to learn & improve skills
Term of Employment & Compensation:
This position starts in late April/early May and runs to the end of November.
Approximately 30 hours a week over 3-4 days.
Compensation will be above minimum wage and will be determined based on experience
Need full time? Don't hesitate to apply, we can help you with access to supplemental employment with another company, Gardens by MsPlants.
Room & Board
Several (2-3) communal meals per week can be counted on, as well as access to vegetables for no cost and foodstuffs (eggs, bread, etc) at CSA member's prices.
Lodging possibilities can be discussed if costs of commuting is a barrier
How to Apply?
Email sdolamor@gmail.com subject line: Field Hand. We require an up-to-date resume with at least 2 character references from recent employers/mentors (within past 2 years preferably) including their contact info for reference checks. Please indicate you saw this posting at FoodWork. 
We look forward to hearing from you!
Sarah & the Mount Wolfe Team