TORONTO JOBS & SUMMER JOBS
Hiring: Installation Technician, Entry Level
Company: The Backyard Urban Farm Company (BUFCO)
Location: Toronto, Ontario
Company Profile
The Backyard Urban Farm Company (BUFCO) is an award winning, family-run, organic vegetable landscaping company that designs, installs, plants and maintains edible and native pollinator flower gardens for residential and commercial clients throughout the Toronto area. We empower urbanites to grow their own food and help them to reconnect with nature.
We develop and elevate committed, self-motivated nature-lovers who want to build a career in the organic land care profession. We provide challenging opportunities for all team members to enhance their skills, develop their interests, and test their limits in an encouraging, supportive, equitable and fun environment.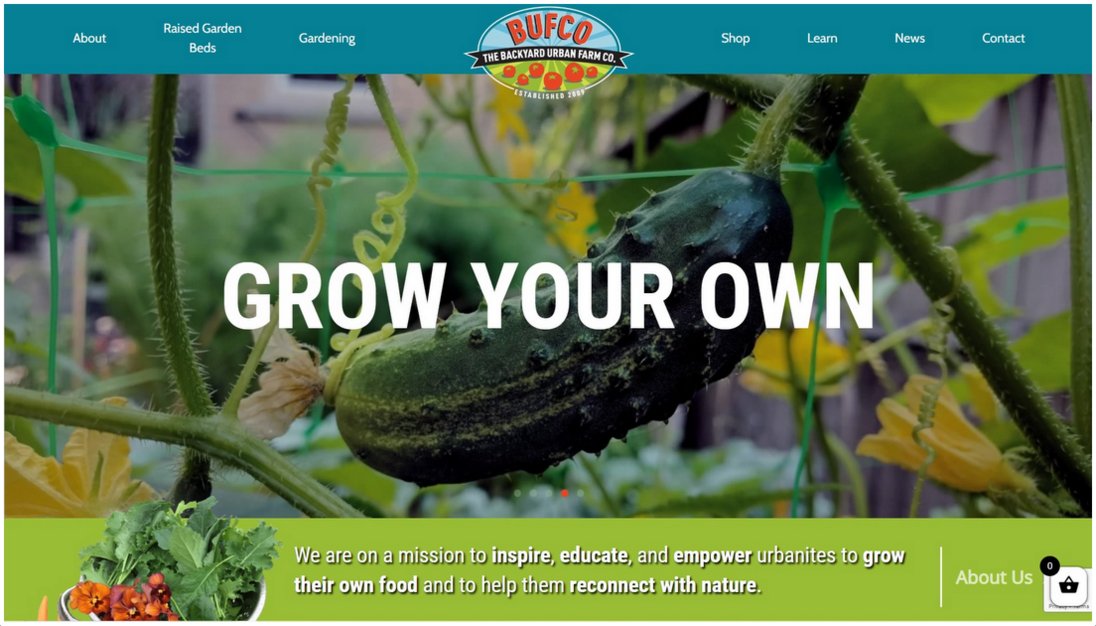 We strongly value and believe in diversity, and encourage all to apply. If the opportunity to join our team excites you, and you are driven to provide excellence in every endeavor, then BUFCO is the home for you.
Position Summary:
As a BUFCO Installation Technician, you will be a part of a team of experienced landscapers who assemble and install raised garden beds and other landscaping projects in a timely and efficient manner. You are a hard-working, capable individual, who loves physical work, the outdoors, and working cooperatively with other like-minded team members. You are eager to enhance your skills through training and hands-on experience and you are excited about the prospect of growing within the company.
Responsibilities:
Primary
Work in the field under the direction of the Installation Supervisor/Manager in the assembly and installation of BUFCO designed raised garden beds.
Work on landscaping projects including but not limited to establishing in-ground gardens, fences, wood decks and patios, small stone-work installations (interlocking, pavers, and natural stone).
Maintain quality service by establishing and modeling BUFCO's high standards.
Secondary
Maintain and organize the installation truck, assist with tool maintenance and supplies inventory.
Keep BUFCO facilities tidy, organized, accessible, safe, and in good working order.
Occasional
Participate in larger garden infrastructure and landscaping installations as required.
May be asked to water and tend to plants, lawns and/or gardens occasionally.
Skills and Qualifications:
An excellent listener with strong communication skills.
Confidence working with a variety of gardening, landscaping, and woodworking. hand tools.
Highly reliable, punctual.
Passionate about growing food and urban agriculture.
A love of working outdoors, rain or shine.
Able to obtain and follow through with instructions as given by the Installation Supervisor.
Able to work cooperatively in a team environment and as well independently
Able to take initiative and pursue self-directed tasks.
Good knowledge of the Toronto area with the ability to attend a variety of locations on your own.
Able to operate a variety of vehicles with confidence, including small trucks/vans.
Highly organized with great attention to detail.
Health and safety is a priority. Maintaining a safe work environment is essential.
Intermediate to advance knowledge of technology and smart phone savvy.
Education and Experience:
Some experience with landscaping, including leveling and grading, laying/removing turf/sod or related construction experience (fences, decks, stonework).
Plant knowledge and identification is an asset.
Additional Job Requirements:
Combination of sitting, standing, walking, bending, crouching, kneeling is required.
Able to repeatedly lift and move loads of up to 25 kg.
This is a physically demanding job.
Hands-on experience with power tools, or a keen interest to learn is an asset.
First Aid and Health and Safety training is beneficial.
A valid G-class license and clean driving record is required.
Able to be adaptable and flexible with changing daily schedules, with some days being longer than other days.
Some weekend work may be required.
Photography skills are an asset.
APPLY:
Submit all resumes to: admin@bufco.ca
Please indicate you saw this posting at FoodWork.
Compensation: Hourly rate, $19.00 per hour
Position: Full-time, Seasonal - short contract with possibility of extension
Start Date: April 3, 2023