ORGANIC FARMING / GARDENING / AGRICULTURE
Seeking: Self-employed farmer or couple
Farm: Sweet Earth Farm | Instagram
Location: West Earltown, near Truro and Tatamagouche, Nova Scotia
Housing: live in our off-grid cabin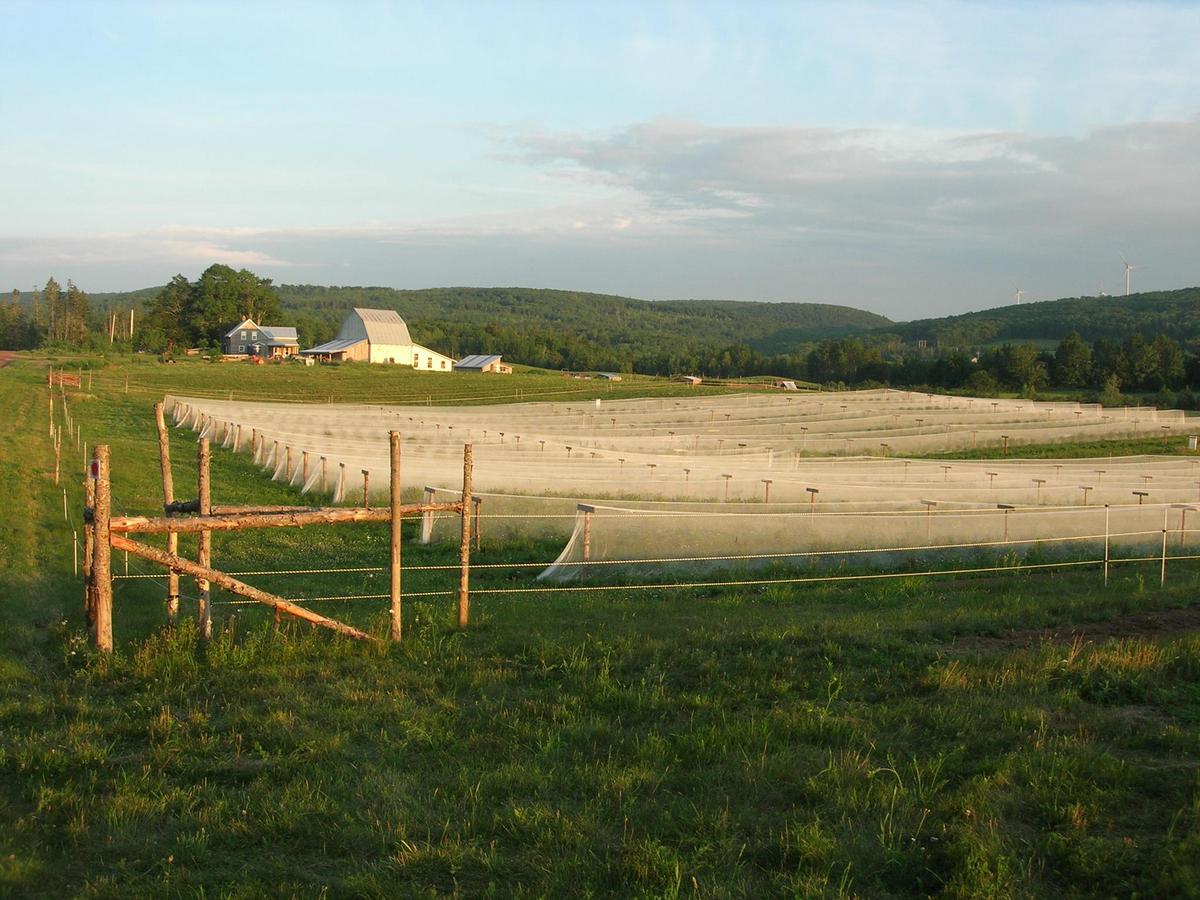 We are looking for a young self-employed farmer – or farming couple – to live in our off-grid cabin on our diverse family farm in West Earltown (Tatamagouche), NS. You will have access to land, and potentially other resources, on which to grow food and/or raise livestock. This opportunity is available right away – or beginning as late as spring 2023.
As some background, our farm is approximately 200 acres, and includes approximately 140 acres of mature Acadian forest. The other 60 acres includes rolling pasture and an organic haskap orchard. The Waugh River and three brooks run through our property, with views up to Nuttby Mountain. We raise Berkshire pigs, Belted Galloway cattle, laying hens and broiler chickens. All of our animals live outdoors on pasture or in our woodlot. We practice regenerative agriculture as much as practical and are committed to producing high quality meat and eggs as ethically as possible.
Up for discussion is a small (10' x 16'), well-insulated, passive-solar cabin that has no electricity or running water. It is located on a stream and has a small wood stove for heat. The cabin is furnished with a table/chair, sitting area, shelves, small counter area for food prep, 2-burner (outdoor) propane stove and double bed for sleeping in upstairs loft. An outhouse is just a few steps away. You may install a small solar panel for electricity (we will provide hardware).
You must be comfortable with a simple and rustic off-grid lifestyle with few amenities, and be capable of chunking/splitting wood (wood is available at no cost) and shoveling snow. Our home is a short walk up the hill, that you can use for showering, laundry, drinking water, phone and internet. Based on the somewhat isolated location, you must also have a reliable vehicle. Note, there is no cell phone reception at the cabin (though you can find it sporadically on the road).
You must also have an interest in livestock farming and be able to farm-sit from time to time (terms to be discussed). Farm-sitting will include providing food and water to chickens, pigs and cattle, milking our jersey cow, and may also include moving chickens daily in mobile chicken tractors. There may be opportunities for other periodic farm employment, depending on your interest, availability and capabilities.
This is a unique opportunity for someone to become part of our farming community. If you are interested, please send an email to Stephanie and Joe at sweetearthfarm.ns@gmail.com . Rent for cabin is $400/month with no additional costs.
Please indicate you saw this posting at FoodWork.ca.